It has been pretty warm the past couple of days here in the Ozarks. And I'm loving it. I can almost taste spring break. It's so close. And I think the
actual
season of spring is close too. Because I saw buds on Meme and Pop's bradford pear trees! I love those two trees. Maybe we should plant some at our house? Or perhaps we have more than enough trees. haha. I love getting to drive by Meme and Pop's house every day before and after work. It's so lovely. And I love going to Mom and Dad's too. Makes for a pretty great morning and afternoon. Now if I could just work on the in-between. Kidding. Not really. But seriously...
Mom and Ingrid are usually playing up a storm when I arrive to pick her up. Yesterday I drove up to find this: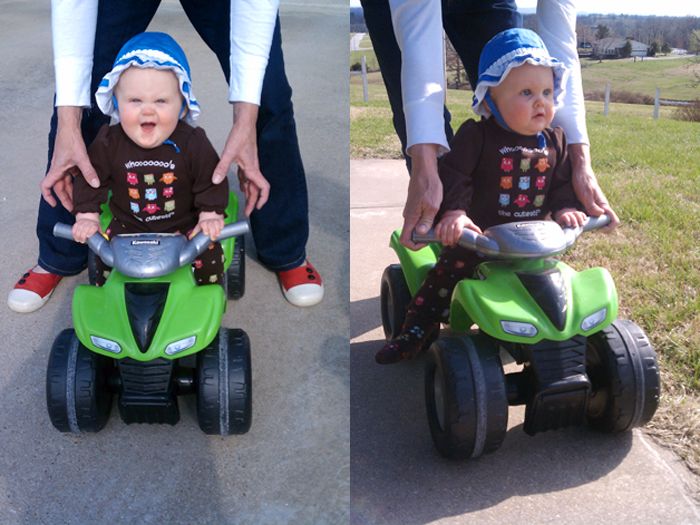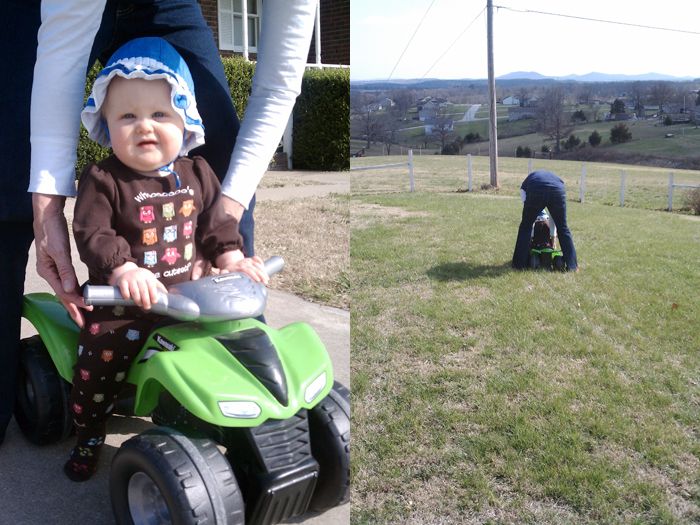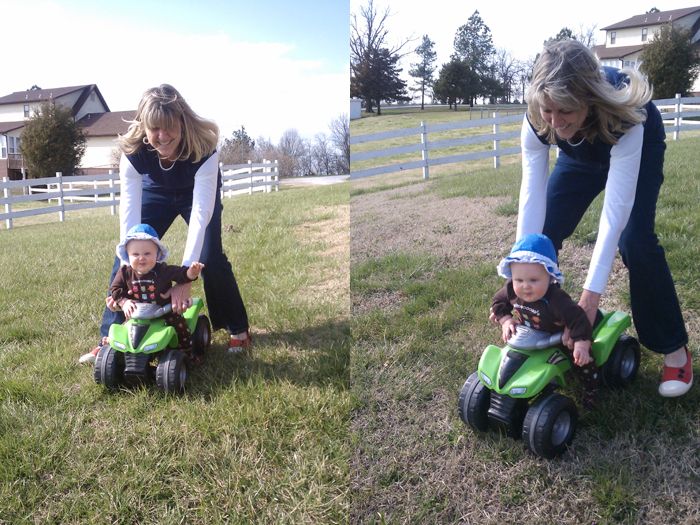 Ingrid was loving the mini four-wheeler. Apparently she had been riding it for about 40 minutes before I pulled up.
(My back would have already broken in half, by the way. But not my moms. She's superhuman you know.)
I took some quick snaps with my phone. Ingrid was having a blast. I just can't hardly wait for more spring days and more outside play time. Bring on the warmth.