I'm so thankful that I have a supportive husband. It's no secret that I'm still not 100% happy with how my "post-baby" body looks. Derek has had to hear countless hours of me talking about it, yet doing nothing to change it! I tried "watching what I ate." It lasted one week and all I could think about was what I wasn't eating. I'm never going to
not
eat the cupcake, cookie, brownie, truffle, muffin, etc. Especially when I love baking so much. So, I've recently started taking a Zumba class here in town and it's really fun. It doesn't feel like a gym workout (which I actually love, if I had my sissy here with me, but I don't). It just feels like dancing. With lots and lots of sweating. And I'm so thankful that Derek encourages me to go. He never makes me feel guilty for missing out on quality time with Ingrid (I guess moms always struggle with guilt for leaving to do things for themselves...) Instead, he makes me feel like it's a treat for him to have daddy/daughter time. When the class first started, Derek really pushed me to try it out. I was terrified because A)I didn't know anyone there. B) I didn't know anyone there. C) I didn't know anyone there. In case you didn't know, I don't do well going to events by myself. He practically forced me to go to that first class and I'm so grateful. I really enjoy it. I look forward to going. And I know I wouldn't feel that way if it wasn't for my husby helping me out. So, thanks D. I love you.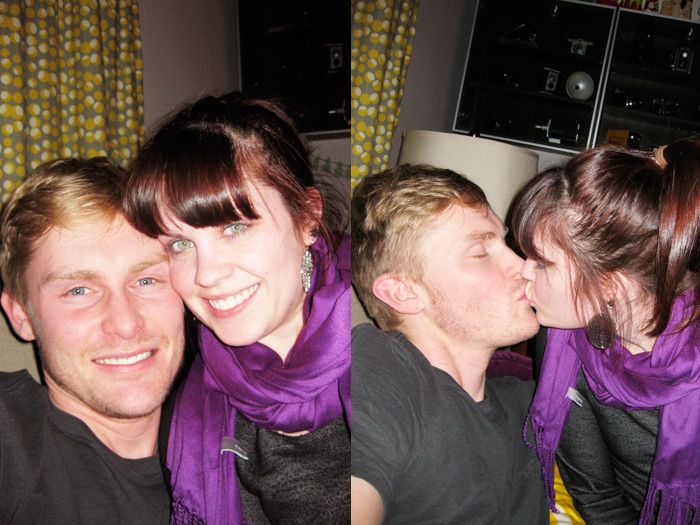 Today while I was at Zumba, Derek and Ingrid went on a stroller ride together. It was such a nice afternoon. Just another reason why I can't wait for spring: family walks!!! We took one yesterday even though it was on the cold and windy side. I just opted to put Ingrid in the sling instead of the stroller. She snuggles up in that sling and she feels no wind! I can't believe she's big enough for the hip carry.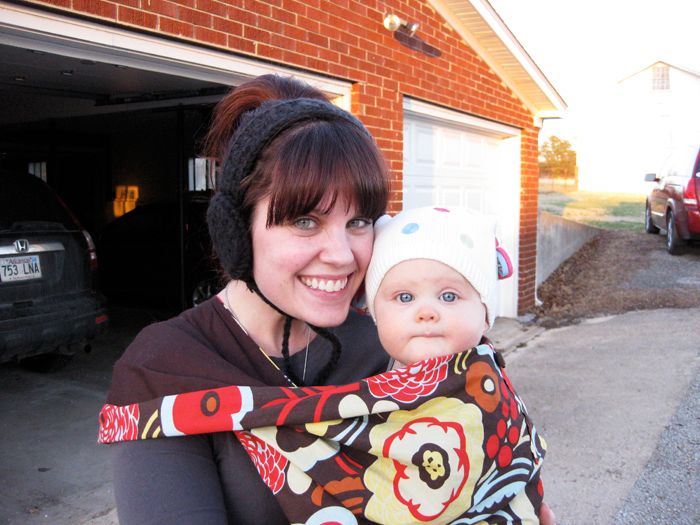 I love how she's looking up at D in this one.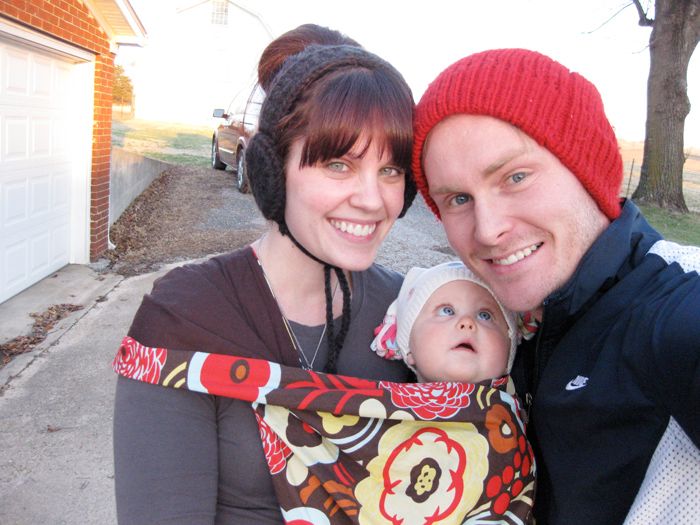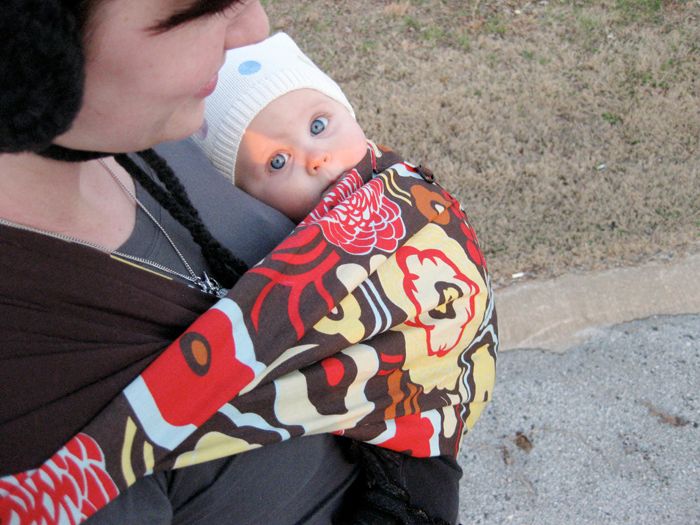 But this one is my favorite. Sharing secrets and snuggled up. And the perfect shot of our home in the background.