I haven't gotten to spend much time with Ingrid this week due to lots and lots of work!!! With so many extra activities going on at school all throughout the spring, I'm afraid there will be lots of days like this. Tonight we got to spend the whole evening together and we had fun. My camera battery is dead, so I took some pics with my phone. Here's how our evening went:
Talking and playing with Violet and Daddy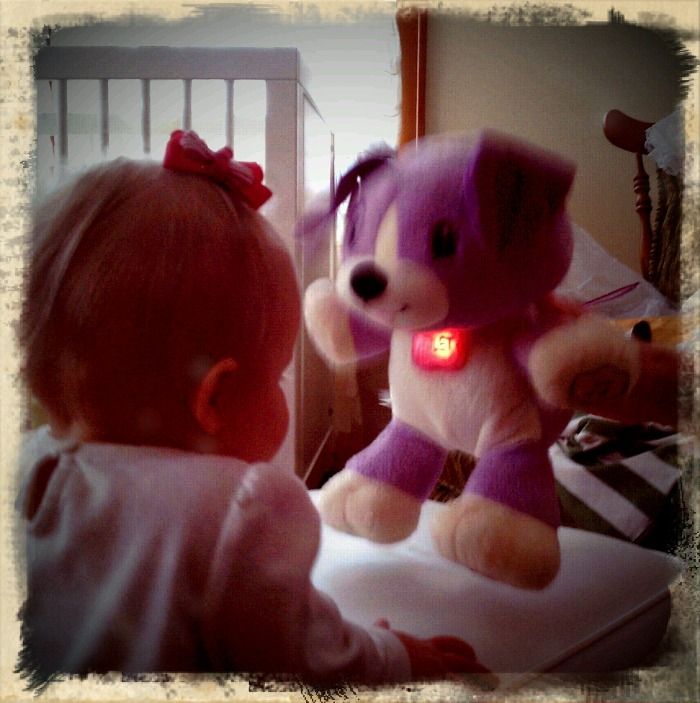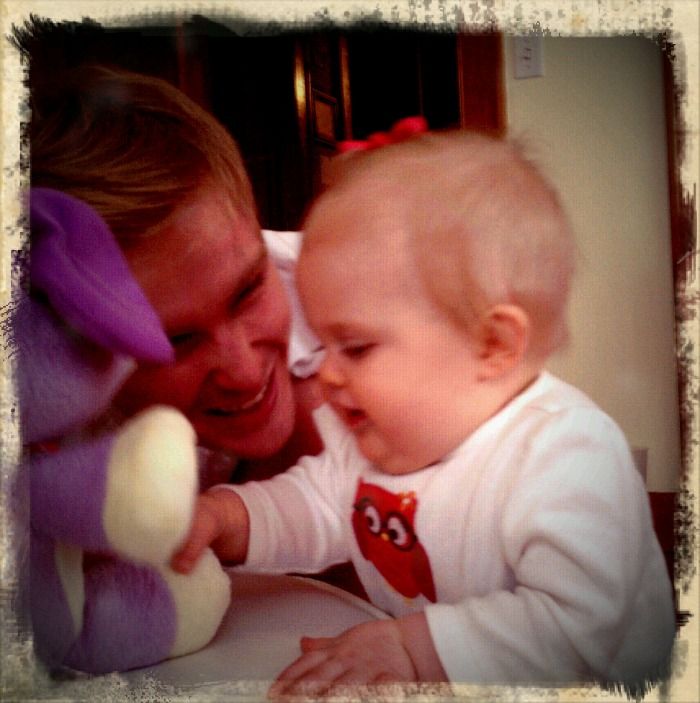 Concentrating really hard at the play cube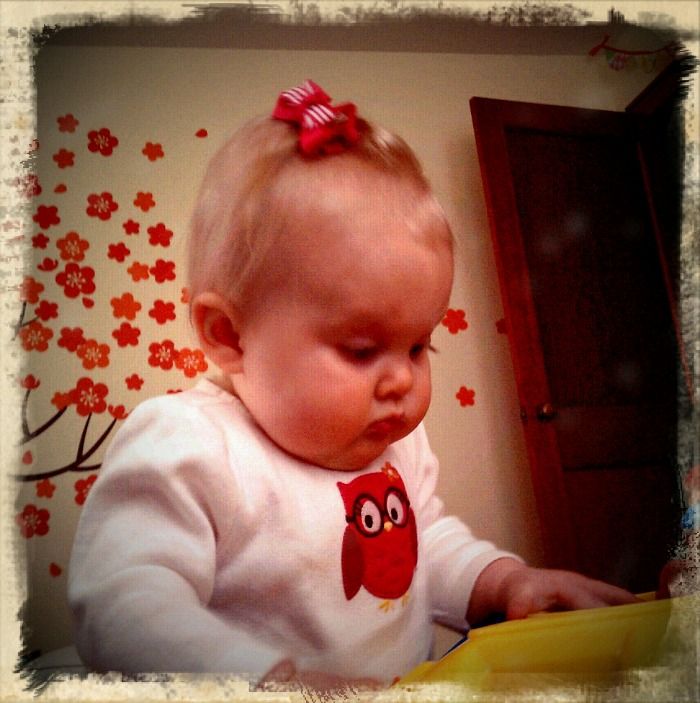 Singing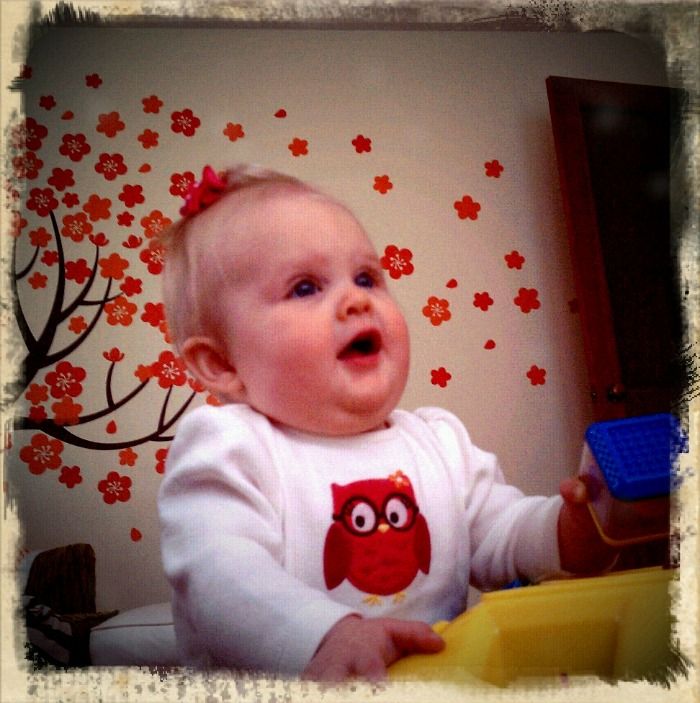 "What's down here?"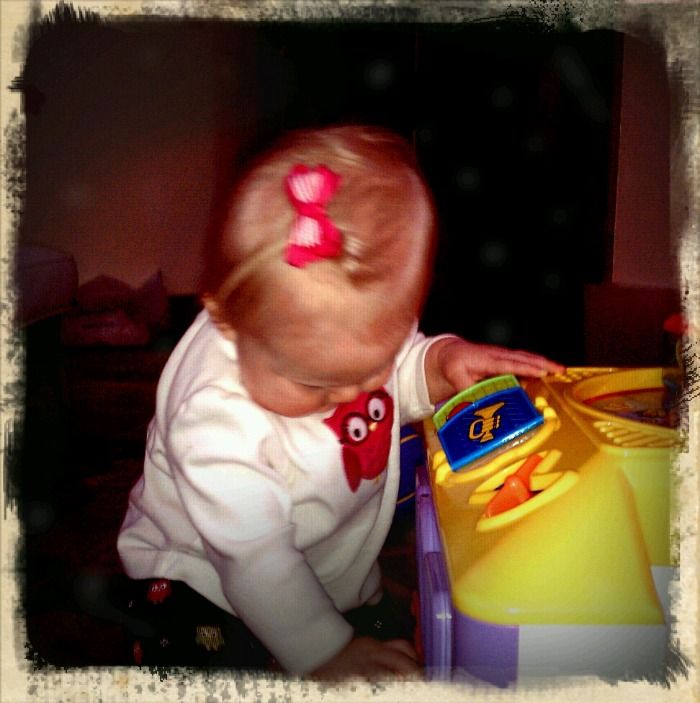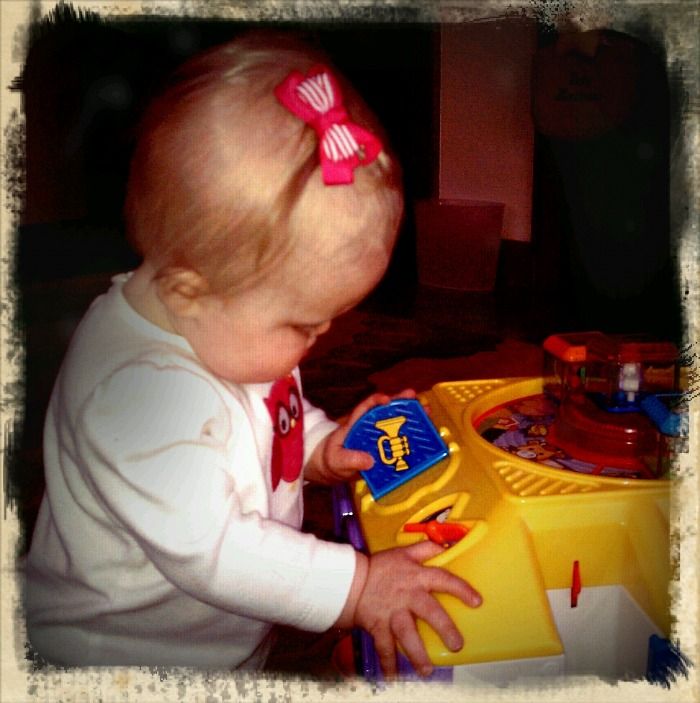 After a yummy dinner, Ingrid got her jammies on to "settle down" before bed.
Calmly trying to climb the footstool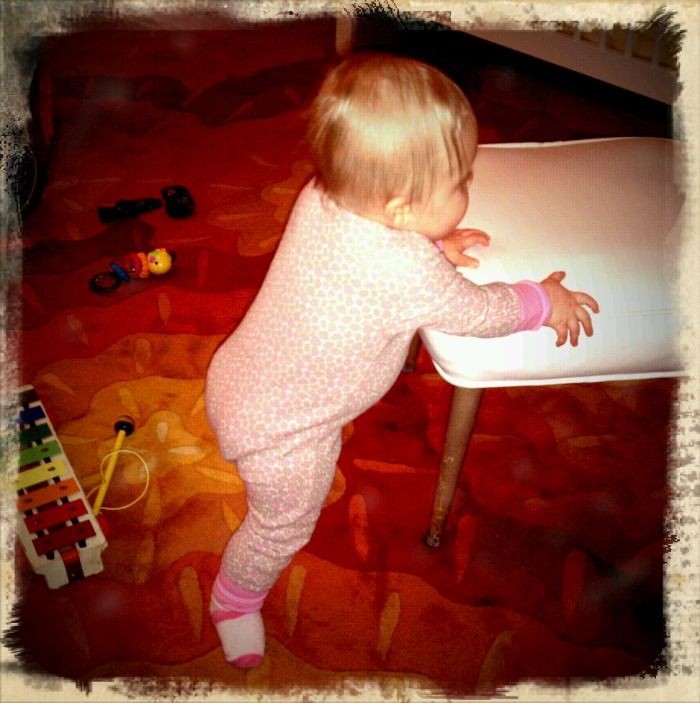 Something caught her eye...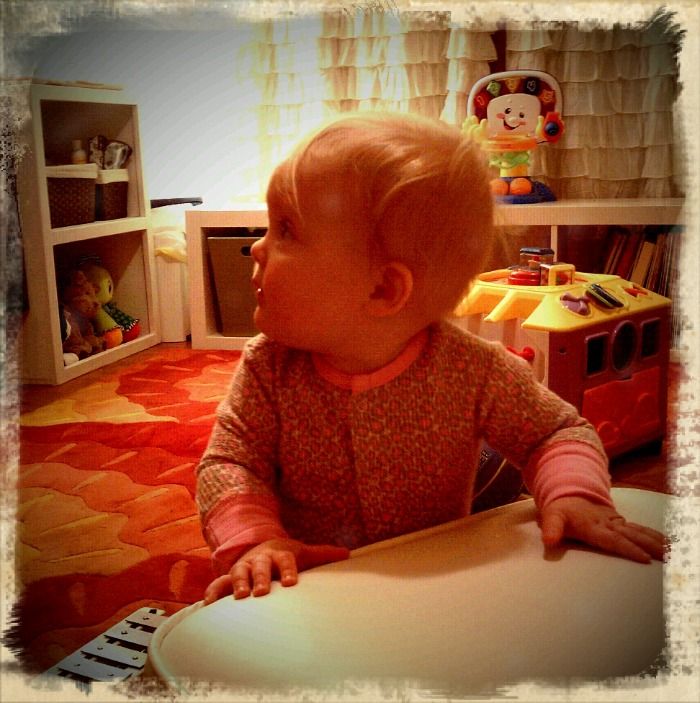 Remember these owls we got a while back at The Good Stuff?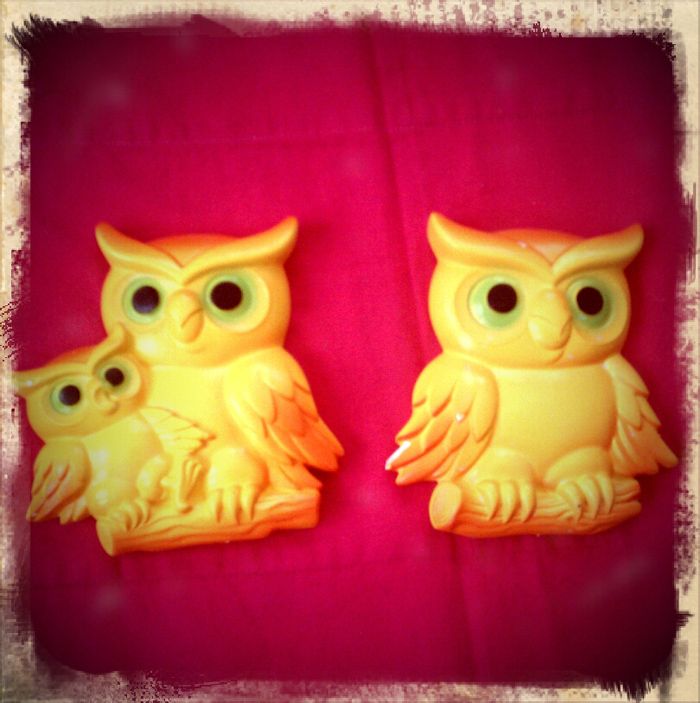 We finally hung them on the wall and Ingrid is in love. More owls!
Here she is waving at them. Hello.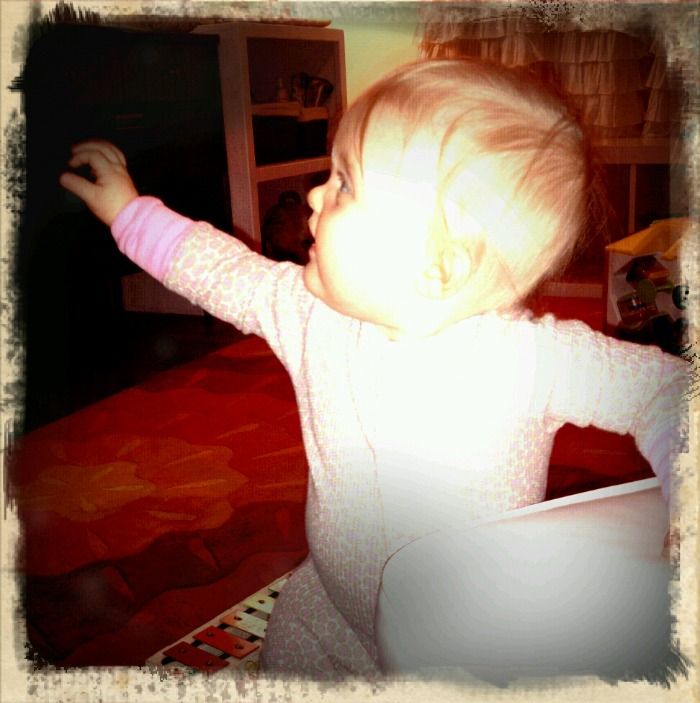 And crawling over for a closer look.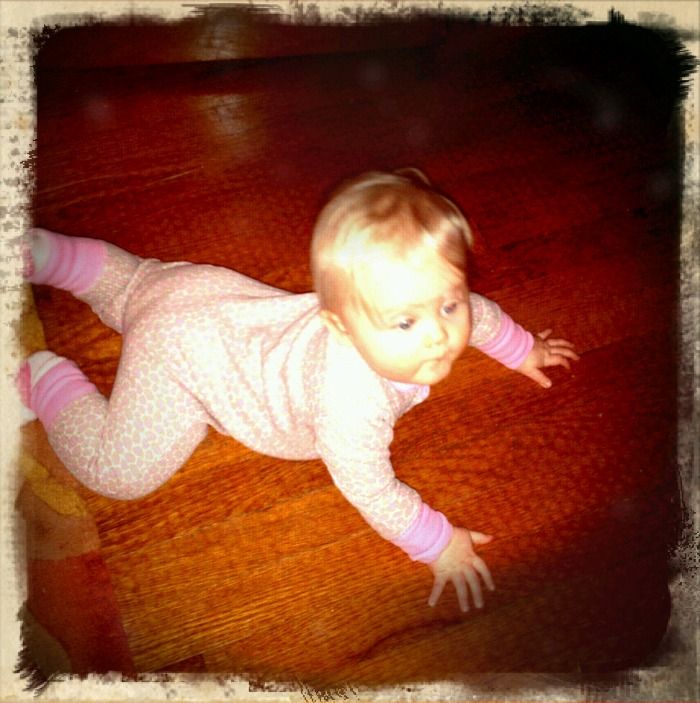 After a bottle, Ing went to sleep very quickly.
But in the middle of typing this post I heard something on the monitor. I turned it up and I could hear her laughing. She was awake and laughing (probably at Wink, her mobile). I heard her scoot around a bit and talk for a few minutes, but she went back to sleep on her own!
I'm so thankful I got to spend all evening with my girl.