On Saturday we had some friends come to visit. It was so fun for all of us to get together. Last time all 6 of us were together, Ingrid was 5 days old and Holly was 30 weeks pregnant!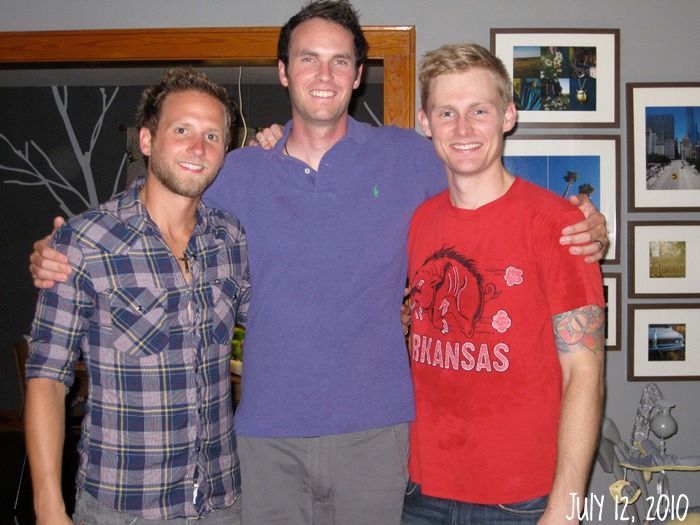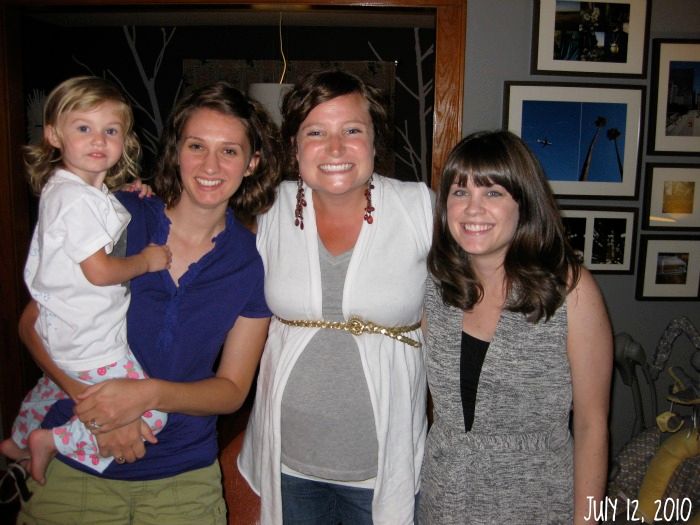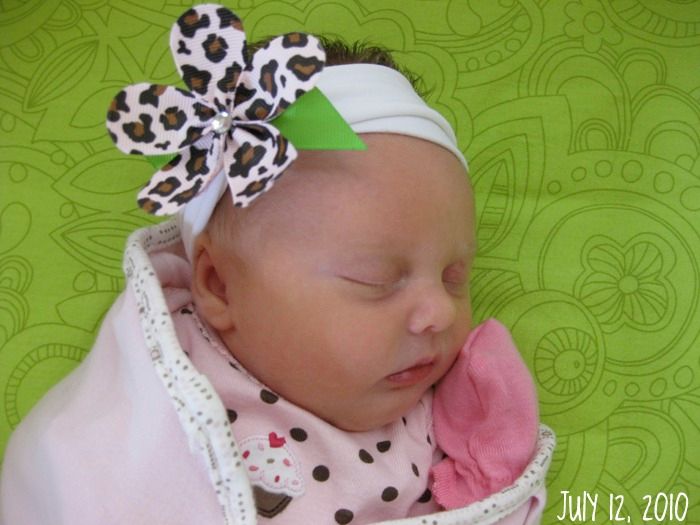 It was amazing to see how much has changed since the summer. Ingrid was totally intrigued with Eden. She crawled after her at the speed of light. She wanted to play with every toy Eden had. And I guess Eden liked her too, because at dinner, she wanted Ingrid's highchair to be right beside hers. They shared puffs and were fast friends. Ingrid thought Leeland was the cutest little guy ever. He has great style and did three wardrobe changes. Which really impressed her of course. Next, we're trying to plan a Branson weekend get-a-way. I hope our schedules synch up. Thanks for coming to visit us Neil, Katie, Eden, Jonathan, Holly, and Leeland! We loved having you!
Ingrid helped prepare for our company by getting out some toys for her friends.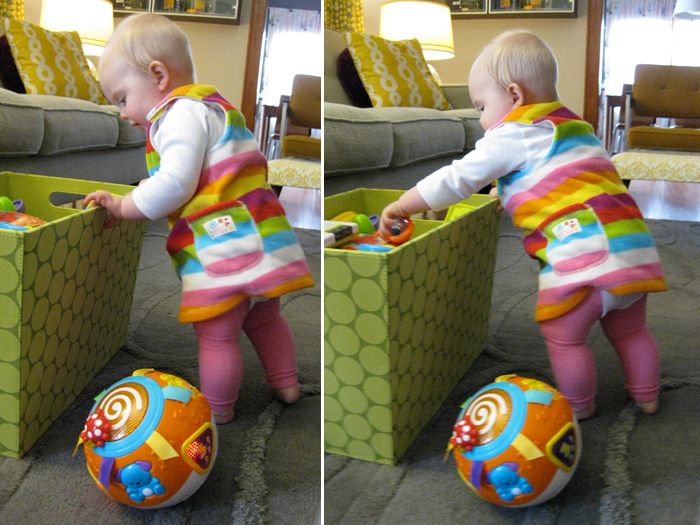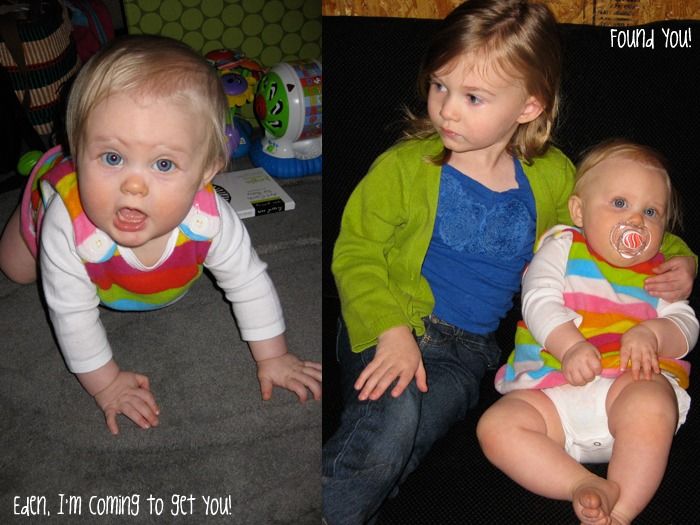 We took some pics down in the mancave. Leeland used our deer head as a photo prop.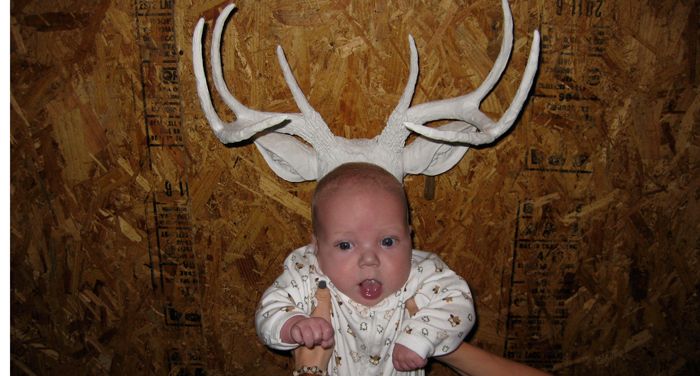 We wanted to get a picture of all three kids, but Ingrid wasn't wanting to cooperate! She just wanted to stare at Eden and touch her face. Leeland was such a good boy.
I finally got out the paci to see if she would sit still without leaping off the couch! Eden looks like a little babysitter. haha.
The dads thought it would be funny to recreate the kid photo...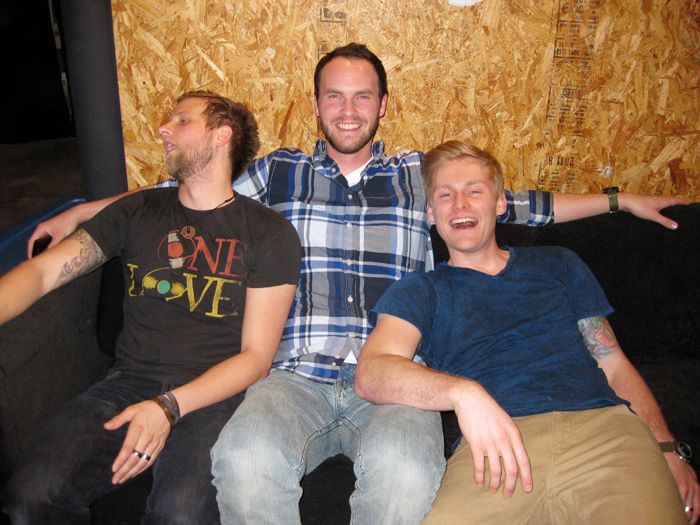 High chair buddies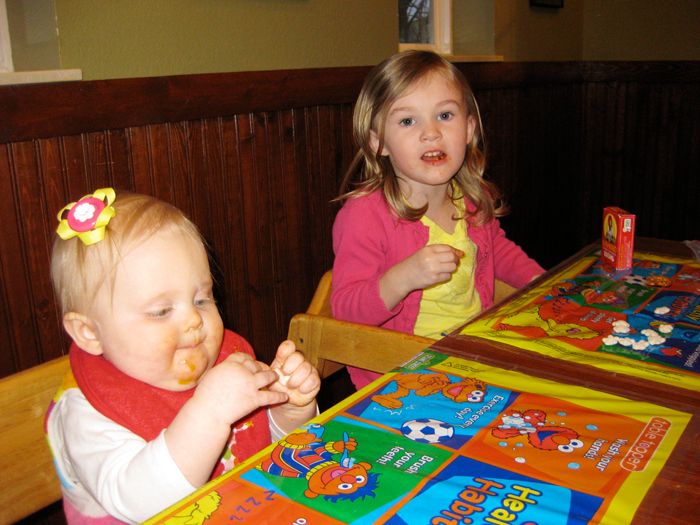 The whole gang