I need to go back in time a little bit to catch up on everything that's gone on! But before I do--thanks so much for all the feedback on your wallpaper faves. It's hilarious that almost every sample was chosen by someone. That really helps me a lot...hahaha.
Friday I got called down to the office...duhn duhn duhn. But it was only for these: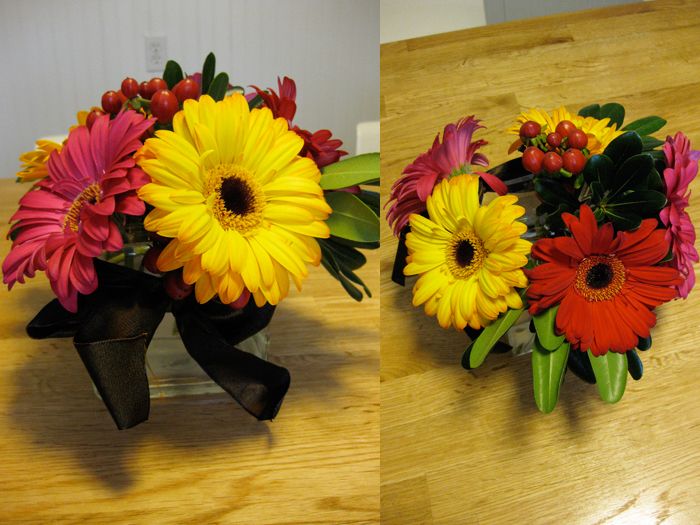 Derek sent me flowers because he knew I had been having a hard week at work and he just wanted me to know he was proud of me. So sweet. And definitely a pick-me-up for the busy weekend ahead!
Saturday evening Derek and I had to go help at the beauty pageant at school, so we made the most of our day with Ingrid. Sunday was a busy day too. We got to see MB and Maelea at Sheree's baby shower. And then IC got to play with Amelia at Gammy's afterwards!! What a day. Amelia and Ingrid played together really well.
Here they are at the play table.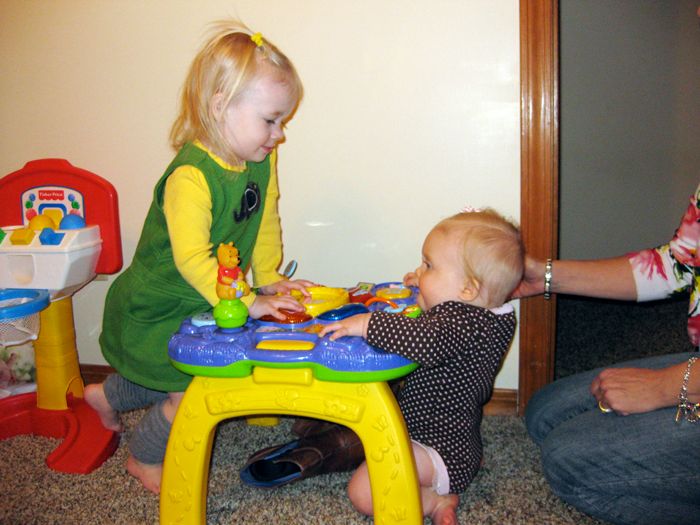 Something caught Ingrid's eye...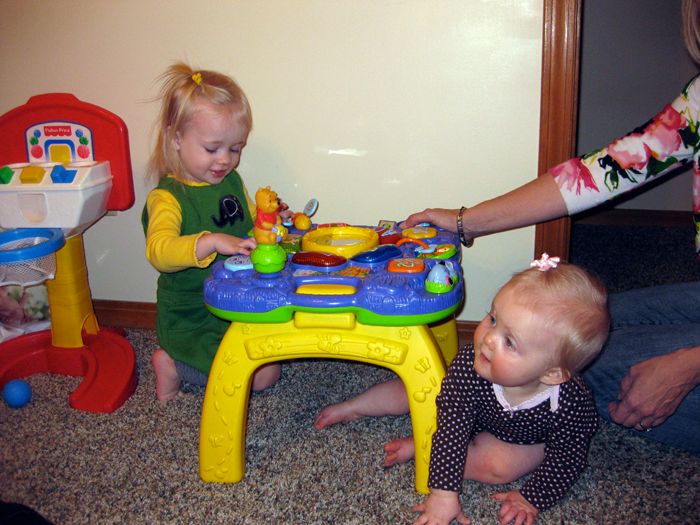 Holy Cuteness!
Amelia showing she's the big girl of the bunch.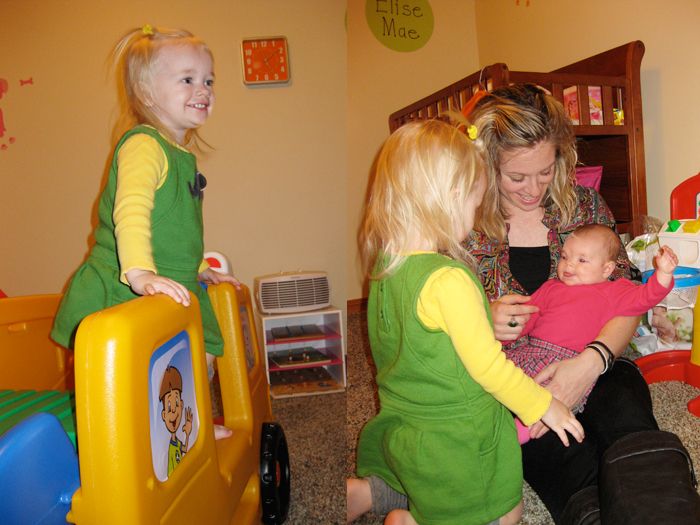 Ingrid was trying to be a big girl too. She helped drive the bus. Look at her little hand on the steering wheel.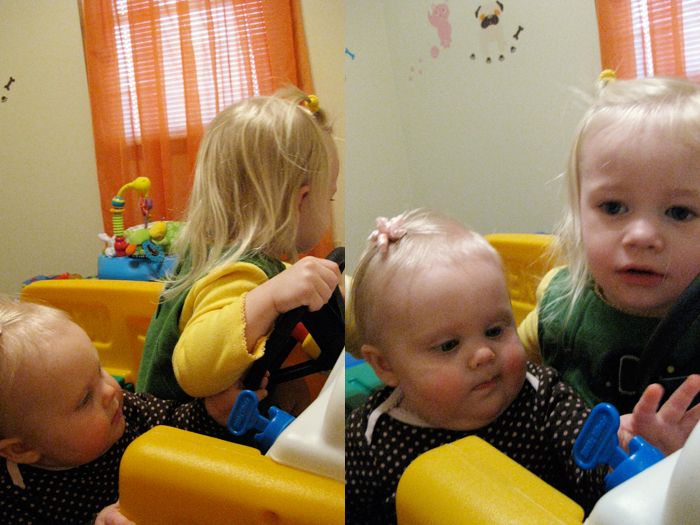 On Monday, Mary Beth, Alex, and Maelea came over for a little visit. We had so much fun. I'm just praying and praying that they can be closer some day soon. I didn't want the night to ever end. Maelea is even more precious in person than in all the pics on
MB's blog
. She even let me hold her a little bit and I was so happy. I snuck in all the cuddles and snuggles I could. She is such a laid-back girl. She clapped all night long and waved and waved and waved! We tried to get some good pics of the papas with their girls and the mamas with their girls, but we weren't that successful. And as I looked back through the photos, it seems Ingrid couldn't take her eyes off our company. She was mesmerized.
Sharing & Playing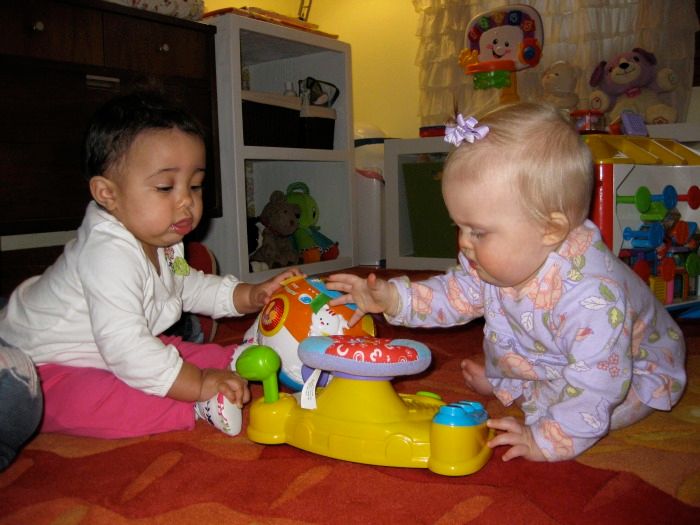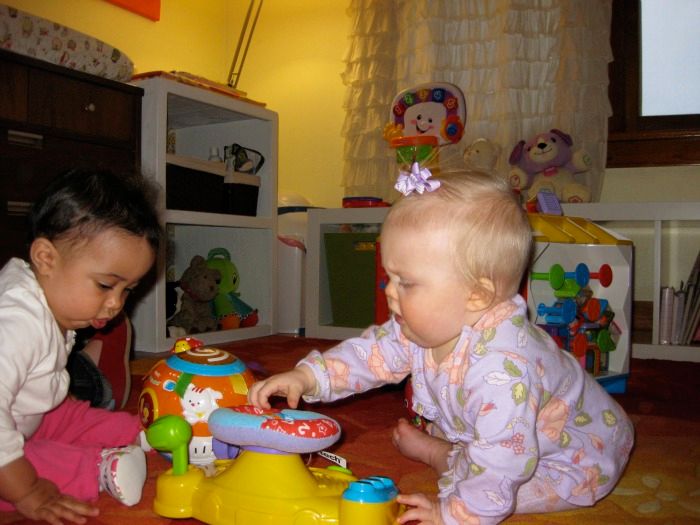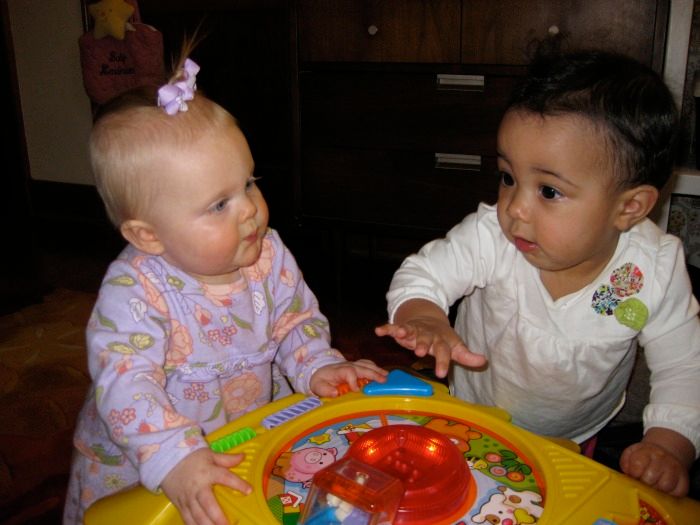 A-Hatch and D-Money with their girls.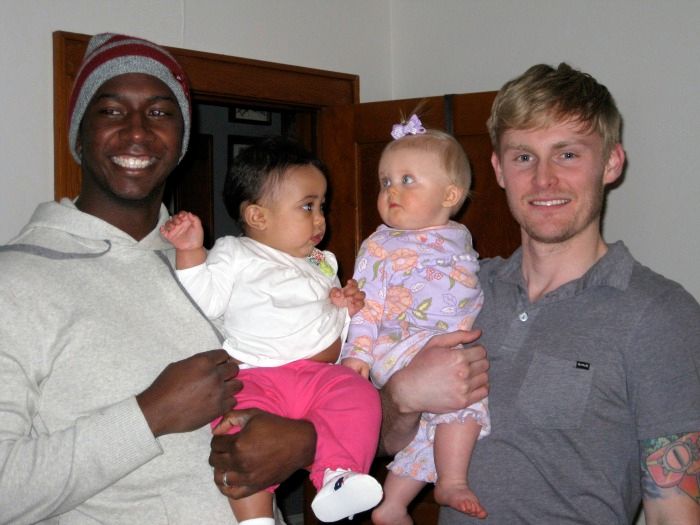 Did you notice where the girls are looking? It cracked me up.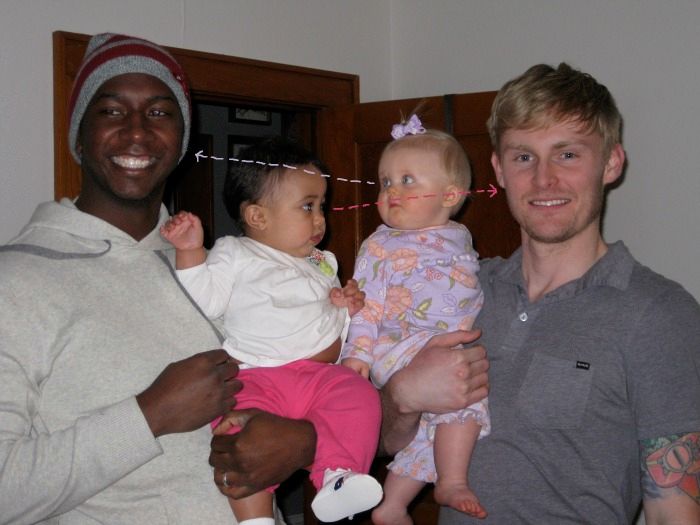 We tried to get a good one....Ing was only worried about looking at her friend.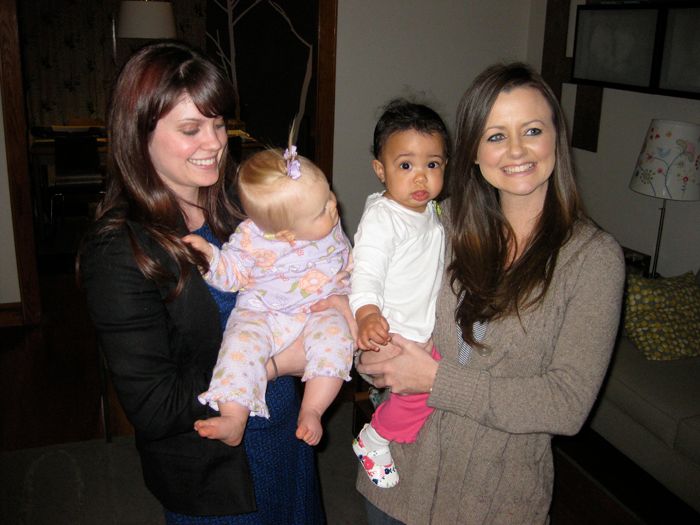 This one was better.