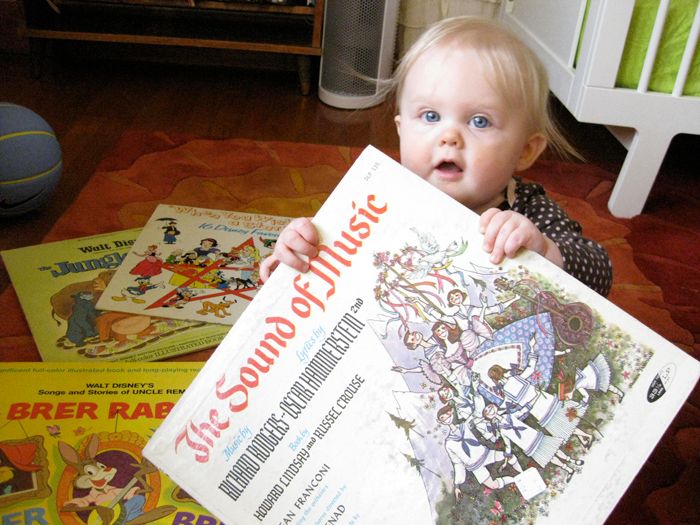 When Derek and I first started going to flea markets, he was always looking for records. Every place we went, Derek would find the booths with records and hunch over those crates for what seemed like hours. He always knew which artists he was looking for and it was super fun for him to dig. Not as much fun for me. So I started looking for my own sorts of records. I knew we would eventually have kids one day and I thought it would be special for them to have a collection to call theirs. So I started my own hunt. For kiddie records. I've collected quite a few and it's getting harder to find ones I don't already have. Some of the illustrations on the covers are beautiful.
Check out "The Little Engine That Could."
I wish I would have gotten a picture of "It's a Small World." I love the perfect rows of unique little people. So charming. It's my favorite cover. And some of the Disney records play the actual story, not just the songs. And I was even lucky enough to find paper copies of the stories enclosed in a couple. And my hunch was right, we did have a kid of our own! haha. I let Ingrid look through these records for the first time the other day and she had a blast. I look forward to when she can listen to some of the stories and follow along in the books. What fun we will have!