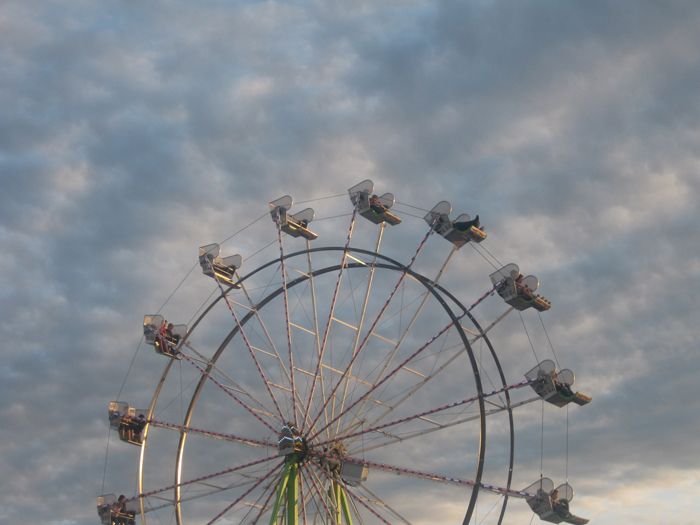 I love going to the fair. It brings back so many memories for me. My most fond memories are from late elementary and junior high. I would hope and hope the weather would be cool enough for jeans, boots, and a button-up shirt. The fair outfit would be planned out in advance of course. Mom would always take my friends and me to the fair on Thursday night for arm band night. We would buy an arm band and ride those scary rickety rides til we could ride no more. We would inevitably see some of our "cute" guy friends and ride some rides with them also. Mom and Dad would follow us at a distance to make sure no scary people snatched us up. Then my friends would get to spend the night ON A SCHOOL NIGHT! and it was the best thing of my life. We would stay up late and eat cherry rolls before school the next morning. We would talk about the fair all day at school on Friday. I don't think I have been to the fair since, so I was thrilled to take Ingrid Friday night. I still got so excited seeing all the rides and smelling the fair food as we walked up. Ingrid was pretty excited too.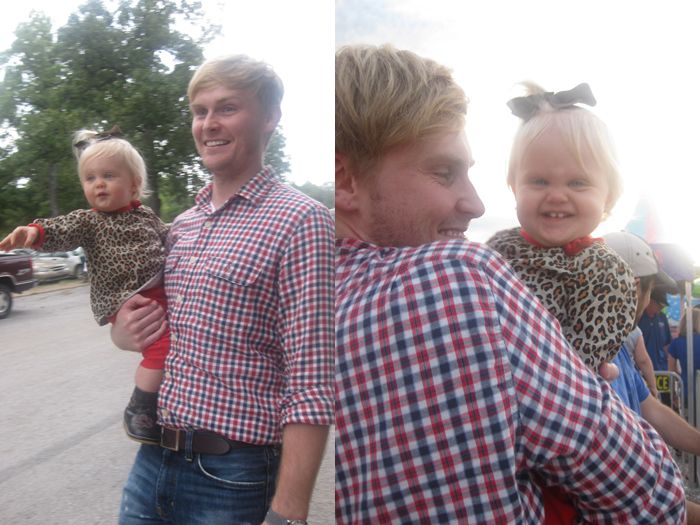 We knew Ingrid would want to see the animals, so we headed to the barns with the Montes.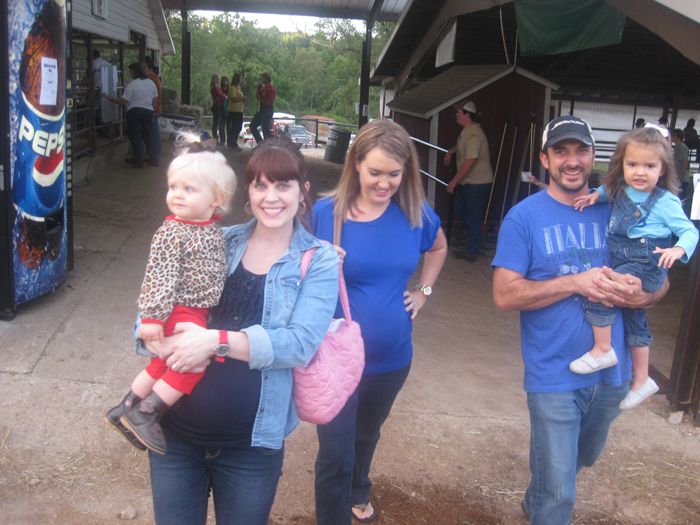 Ingrid loved the cows and roosters. You can see her little lips saying "rooster."
After looking at all the animals and walking around in the hay, we headed out to the excitement of the fair at night (or almost night).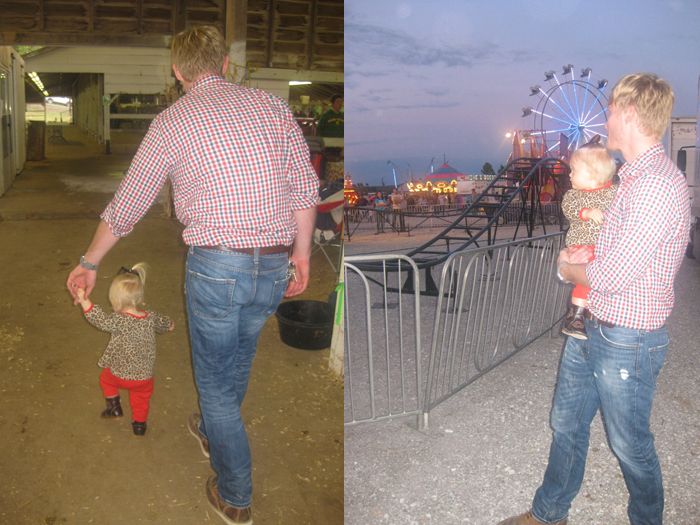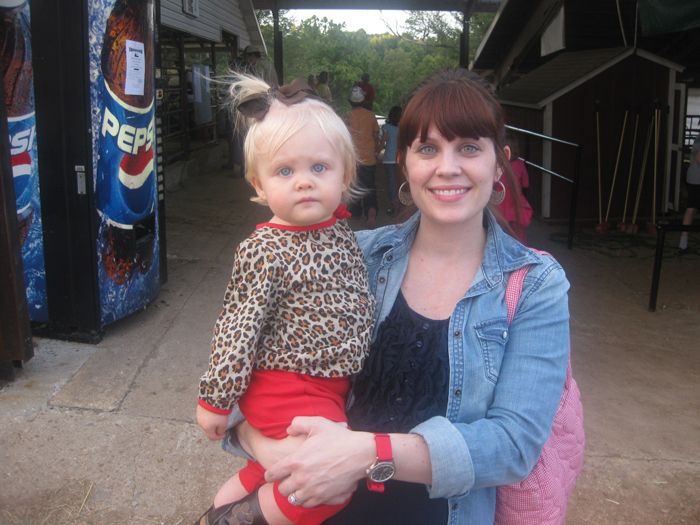 We planned on letting Ingrid ride the carousel because we knew that's about the only thing she could ride. But, she was very interested in the train and elephant rides. Sophia loved the train!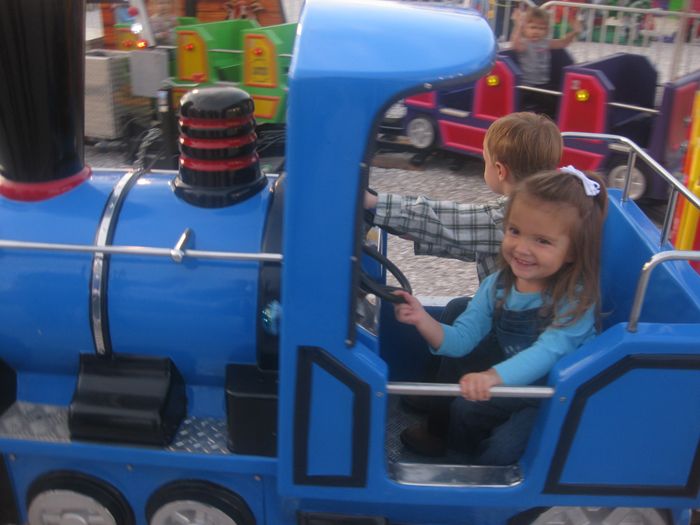 Due to Ingrid downing a big cup of juice on the way to the fair, she had a huge peepee accident. All out her diaper and her pants were soaked! Luckily her daddy was holding her!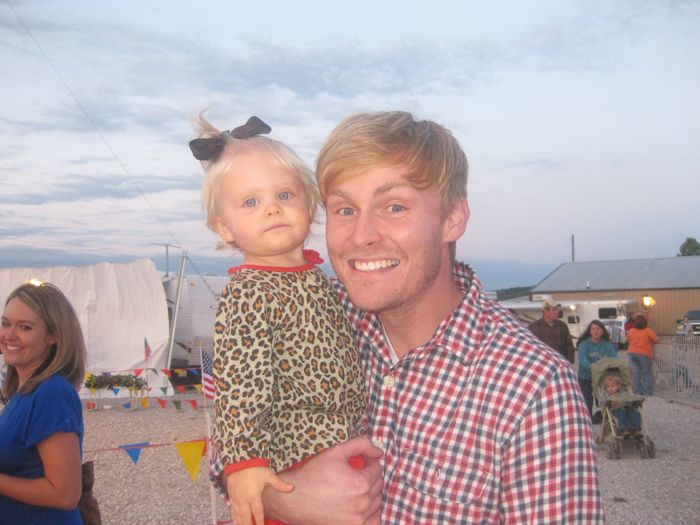 We skipped the carousel and just walked around a bit looking at all the lights and talking to some people we knew. It was time to eat anyway, so we called it a night and headed to the house.