This weekend was pretty low-key. Which was perfectly fine with me. Last weekend had enough excitement to hold me over for a while. We started off our Labor Day weekend with a surprise from Derek. He had gotten us a one night stay at Ye Old English Inn, a historic hotel built in 1909 in downtown Hollister! It was pretty exciting since it was a new experience for all of us. We decided to use the stay Saturday night since we planned on spending Sunday night with Heather and Ross. We headed up to Branson Saturday afternoon and got some flea marketing in before dinner. We found some good stuff that I'll share in a later post. We walked down to the Landing for a nice dinner at Cantina Loredo and a few goodies for me at Francesca's!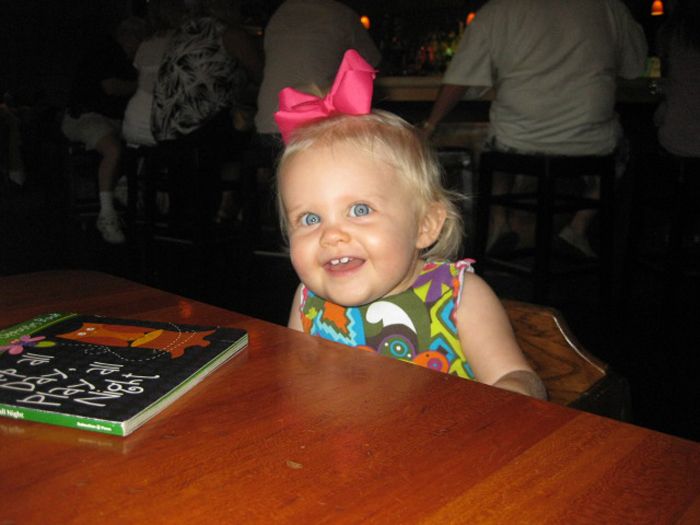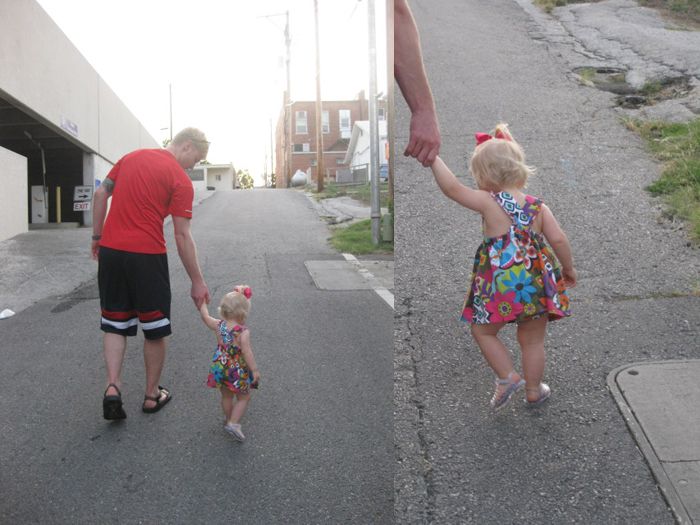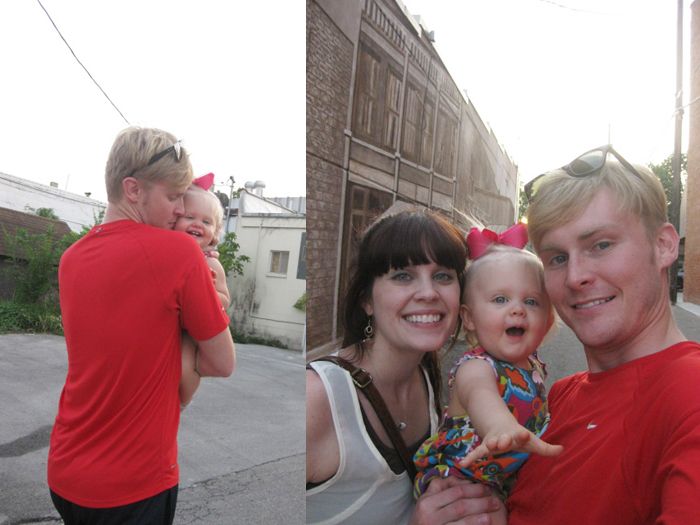 Around 7ish, Ingrid started getting tired so we headed back to Ye Old English Inn for Derek to set up the pack n play. Our room was sooooo tiny! The only spot for the pack n play was at the foot of our bed, touching the wall on the other side! It took Ingrid a while to get to sleep in a new place, but she slept like a champ. Derek and I couldn't watch TV because it was on the wall directly above her bed! We looked at photos on his camera and got some extra sleep. We loved our cozy little room for the night.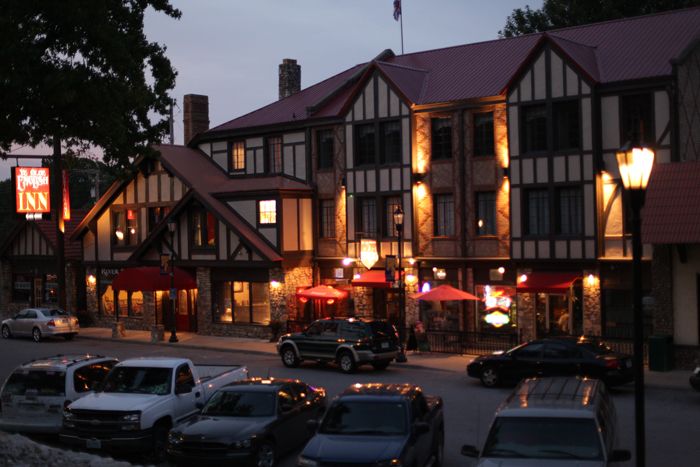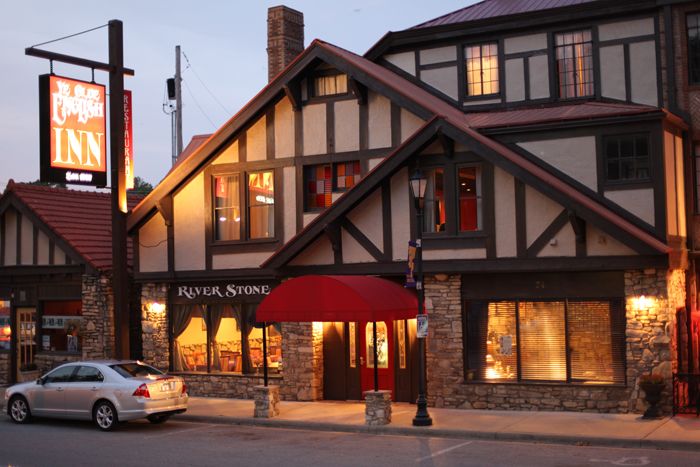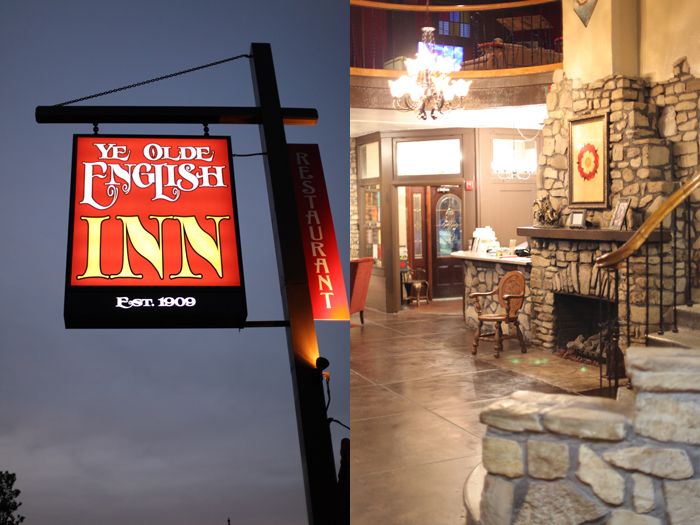 We got up super early (thanks to Ingrid's punctual internal alarm clock) and we were the first ones in the dining hall for our made-to-order breakfast! It was so good. Ingrid was looking precious in her "new" vintage blue dress that I actually ordered for Liv for the spring and it turned out to be around a 12 month size instead of 3 month! She caught a couple episodes of Sesame Street while I got ready for the day.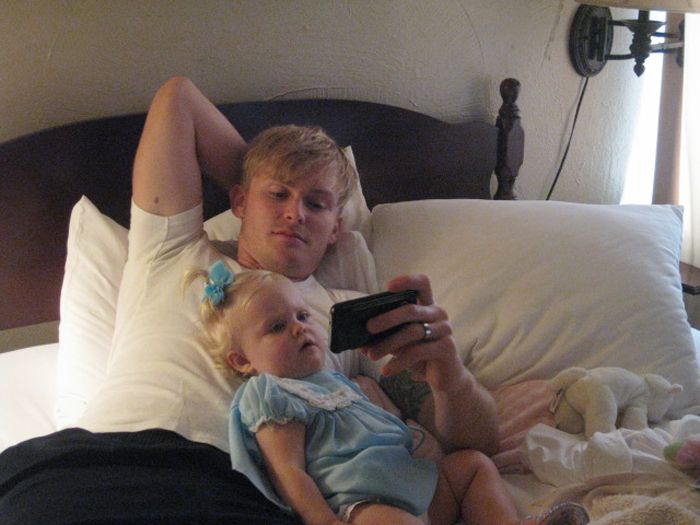 Derek had planned to go on a morning mountain bike ride, and Ingrid and I were going to meet mom and dad for a little shopping at Kohl's. We dropped Derek off at the trails and headed through bumper to bumper traffic to shop. We were at Kohl's for a total of three minutes when Derek called to tell me he'd had a flat tire and needs me to come get him. He casually mentioned that he hurt his arm a little when the tire blew out. I left Ingrid with mom and dad (looking back--I'm so, so, so thankful they were there to keep her!) and headed back across town and mounds of traffic to get Derek. I called him on the way and found out his injury was probably much worse than he initially let on. I picked him up and he was a bloody mess from shoulder to ankle. I decided to take him to Skagg's urgent care to get cleaned up and stitched up. He had so much debris embedded in his skin that it took the doctor one whole hour just to clean out the top wound. He had to have a double layer of stitches to close it up! The bottom wound had a lot of skin clipped off and couldn't be stitched up very much because there wasn't enough skin saved to sew. His whole body was already swelling and bruising before our eyes. It was scary indeed. We were at urgent care for five hours getting him cleaned and stitched. The doctor and nurses were wonderful and I'm so thankful the wreck wasn't worse. Derek posted a
video
of the wreck that you should check out. The impact was awful. I have a few pics of the wounds--if you don't want to see blood--stop reading!
brave.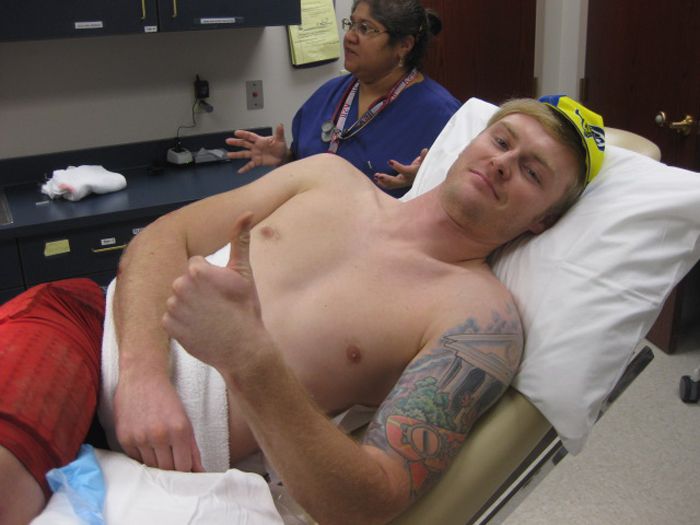 cleaned up.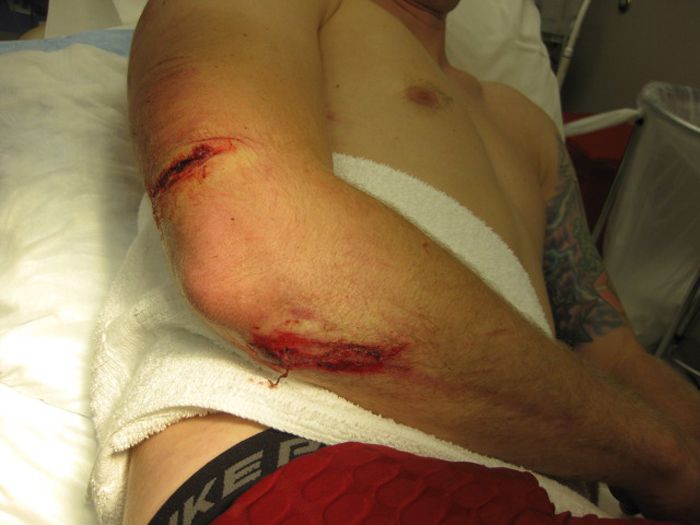 stitched up.