Wow, Wow, Wow---> Is it really November??? I'm so far behind on posting all the fun Halloween things we've done during October, so I'm going to break it down into different parts. First up...
Evolution of the Owl Costume
I've always loved making things. Even when I was really young--crafting and creating were the things I loved the best. I realllly wanted to make Ingrid's first Halloween costume last year but time slipped up on me and I didn't get it done. Or even started for that matter. Plus, she was so little, we didn't take her anywhere--just passed out candy at the house. This year, I made sure to start nice and early on her costume. I used the same idea as last year. Inspiration was
this
little owl costume I saw online. I wanted mine to be a little different though. I wanted sleeves in case the weather was cool, and I wanted feathers all down the sleeves for a "wing-like" look. I bought
this
pattern on Etsy for a tunic that would be the perfect base for the costume. This was daunting to me, because
A.
I've never made a piece of clothing from a pattern,
B.
I've never made anything with sleeves,
C.
I'm a full-time teacher with minimal time to do "extra" projects. But I plowed ahead.
I cut out my pattern pieces and began sewing.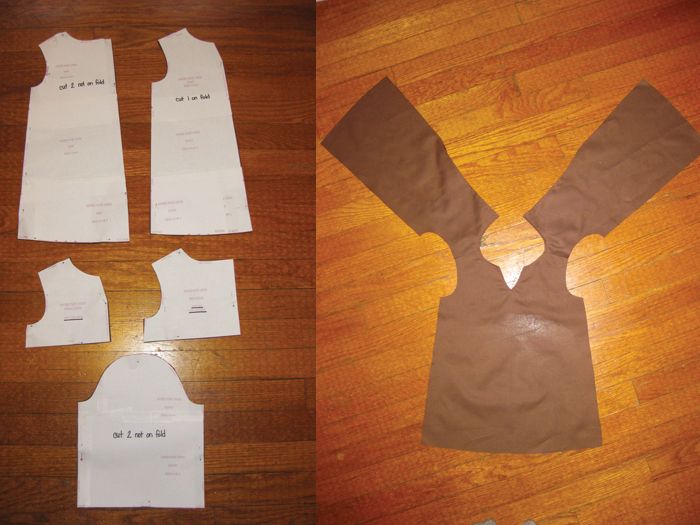 It actually worked! I made the tunic that looked pretty much like the pattern. I was thrilled and tried it on Ingrid for a test run.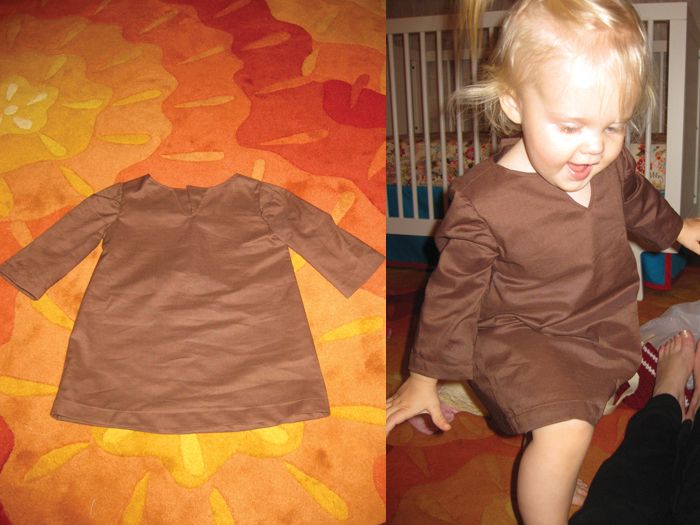 The hard part was over. I used the feather template from my inspiration photo and starting tracing feathers. I didn't want my feathers to fray, so I ironed a stabilizer to the back of all my fabrics before I started cutting. I picked up all the fabrics at Wal-Mart for super cheap. So it turned out to be a very inexpensive costume. Another plus!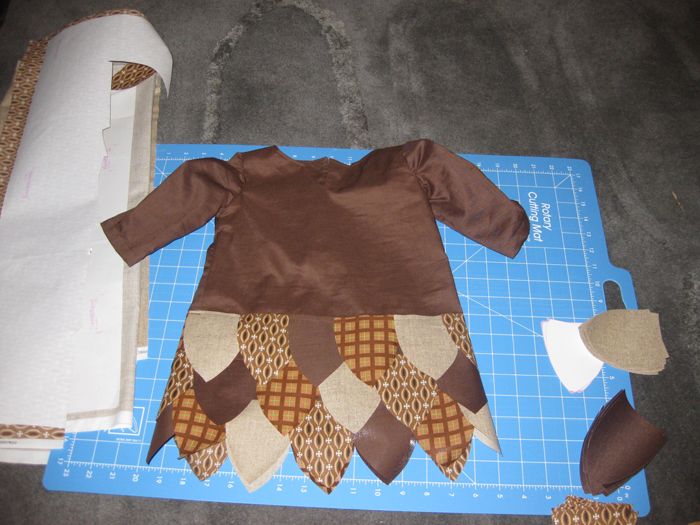 When I got to this point in the costume I was a little stumped. The feathers looked strange at the top because they were so big and I didn't know what to do. Amy suggested making smaller feathers to finish up the top and sleeves. And that's just what I did! I made two more sizes--a medium and a small--and finished it up. The feathers on the body are all sewed on. I couldn't fit my sleeves under my sewing machine and didn't want to hand-sew them all, so I used fabric glue. Worked like a charm.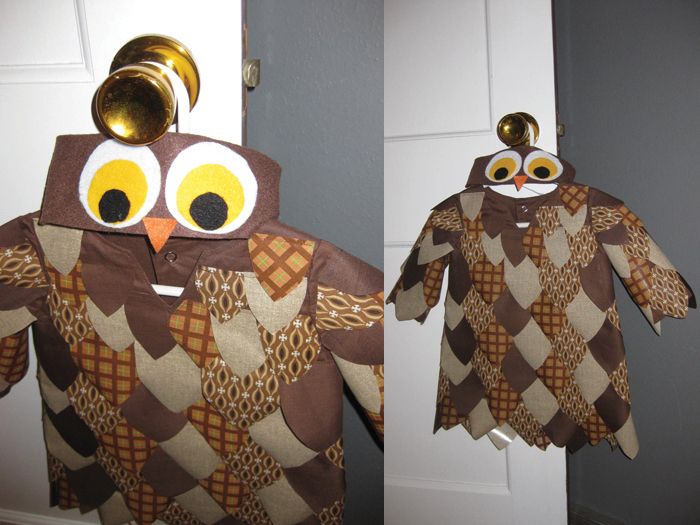 I was pretty sure Ingrid would not keep on any kind of hat or mask, so I made her a headband out of felt for the eyes and nose. She loved it. She kept saying "EYES", "NOSE", and then holding up her hands saying "NO MOUTH????" It was hilarious. She did great in her costume. Pics of her actually in it to come!