We had our FIFTH snow day today. I was thrilled. I got the automated text around 5 o'clock this morning. Another day to snuggle with my Catey bear. Ing was drinking her morning bottle around 6:30 when Derek's phone rang. It was his boss telling him they had closed the office for today! This was even better news. D got to be home with us all day long. And we didn't let one single second go to waste. I thought I would get us fueled for a fun-filled day with some apple cinnamon muffins. I wanted to make them heart-shaped to get in the Valentine's spirit. A long time ago I saw an article that said you could put aluminum foil balls in the muffin pan to get the curve at the top. I think I saw it in Martha Stewart living, but not sure. So I gave it a try.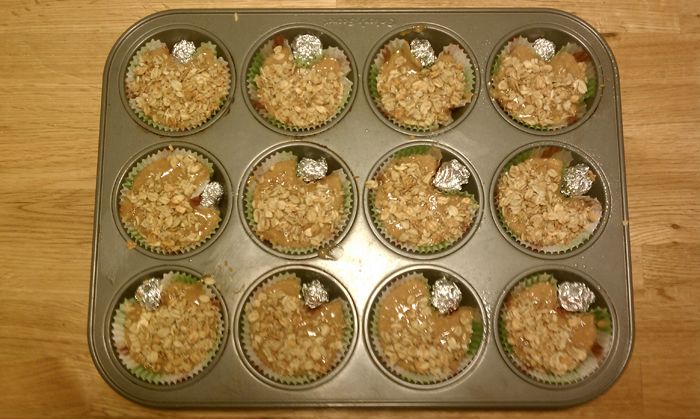 They turned out pretty good!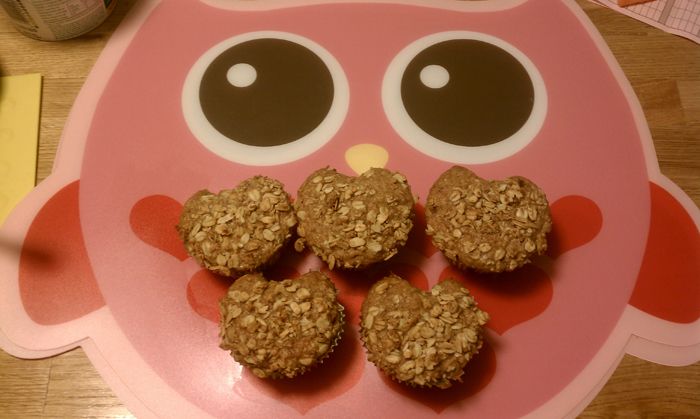 Actually, they were delicious.
Ingrid couldn't join us with the muffins, but she had apples and cereal and was delighted.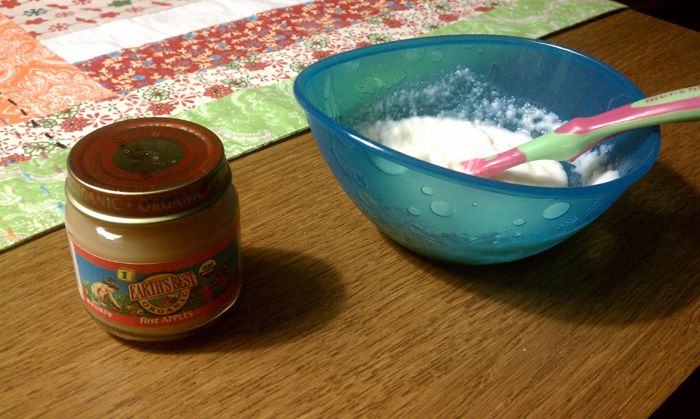 Dad came by to bring our Gymboree package and Ingrid wanted to thank him by sending some muffins home to he and mom.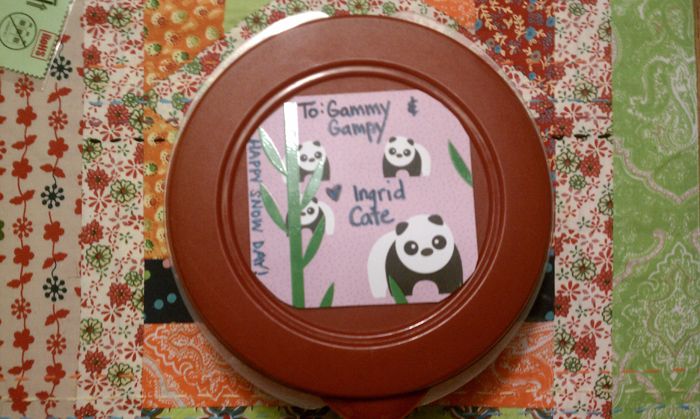 We were so busy the rest of the day I didn't even take any more photos! Ingrid played hard (she was ready to go to bed at 7 oclock!) and we worked hard. Derek and I rearranged the office. Totally. We moved every piece of furniture more than once. It looks totally different. In a good way. I love it. Pictures will be posted soon.
I'm off again tomorrow. That would be snow day #6. The bad news is, our school only allotted for 5 days. So if we got to school on Friday, we also go on Saturday. Oh well. I would still rather have snow days. I LOVE them.