I thought the next time I would have to take off work would be to welcome baby Liv. Not the case. I found myself curled up on the bed in my old room at mom and dad's yesterday during my lunch break at school. And I did not return all day yesterday or today. The dreaded stomach bug hit me. Only on the busiest day of a 1st grade teacher's existence--the day/night of our 1st grade musical performance. I had to miss it. I was so sad. Still am. But I feel better now. Thank goodness. Now, for a complete bombardment of photos!
Pumpkin Patch
Derek and I have been going to a pumpkin patch together since 2008. Our first year, we went to one near Little Rock with Neil and Katie.
2008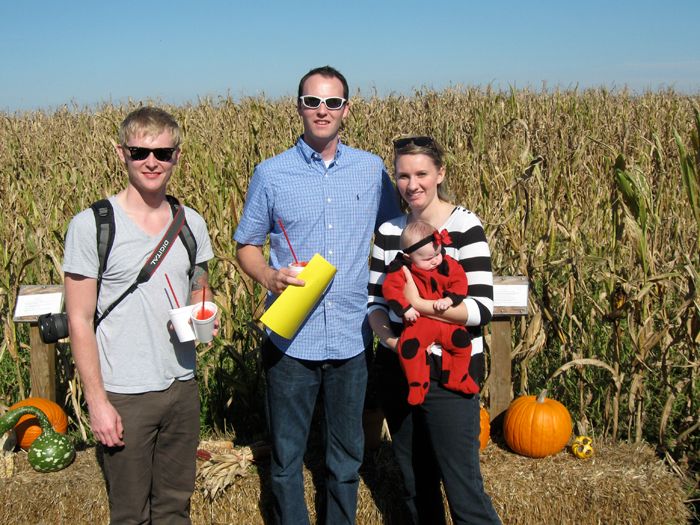 The following year, Amelia was here and we went to the same one with she, Heather and Ross.
2009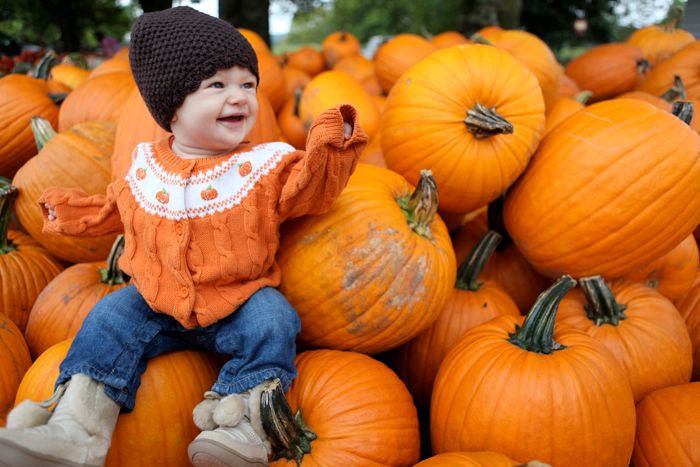 Last year we switched patches to one in Battlefield and added Ingrid to the mix.
2010
And in 2011, we brought along Elise and had a blast. Amelia helped Ingrid get ready by combing her hair. Elise was happy to see her DD!
This was Ingrid's first day out of the house since she had been sick and she was so excited for a little fresh air.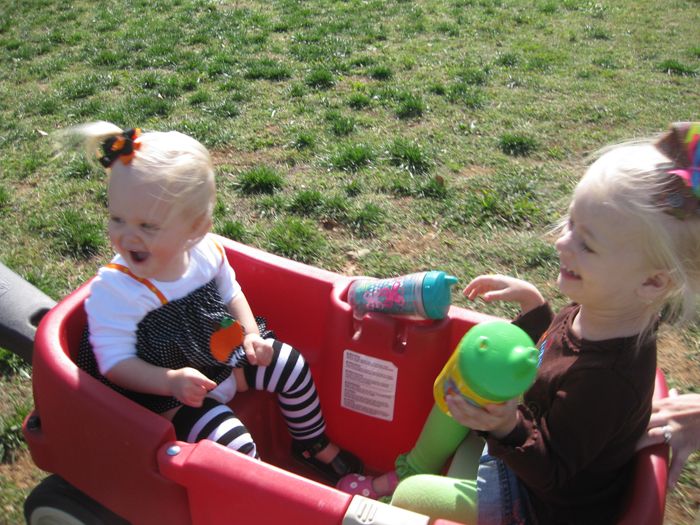 Ross thought of bringing the wagon and it was a big hit.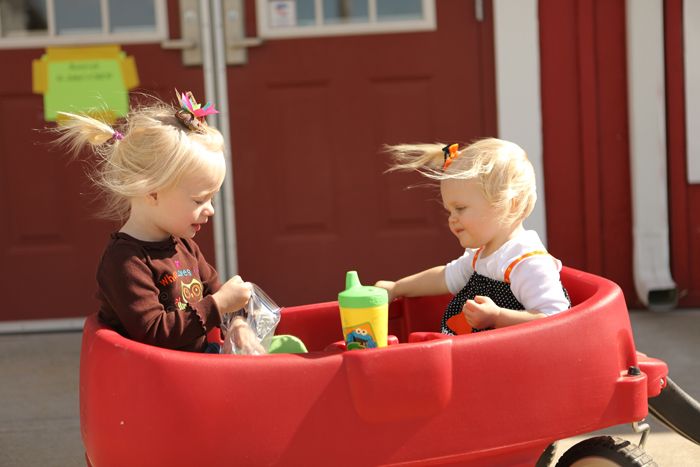 I had been looking forward to going to the pumpkin patch since September arrived and I really wanted to get Ingrid a cute "pumpkin patch" outfit to wear for all the photo ops I knew we would have. Turns out they are super expensive! So this was the first time I tried out my new embroidery machine and made her a little dress. I used some black and white polka dot fabric felt for the pumpkin and I love the way it turned out.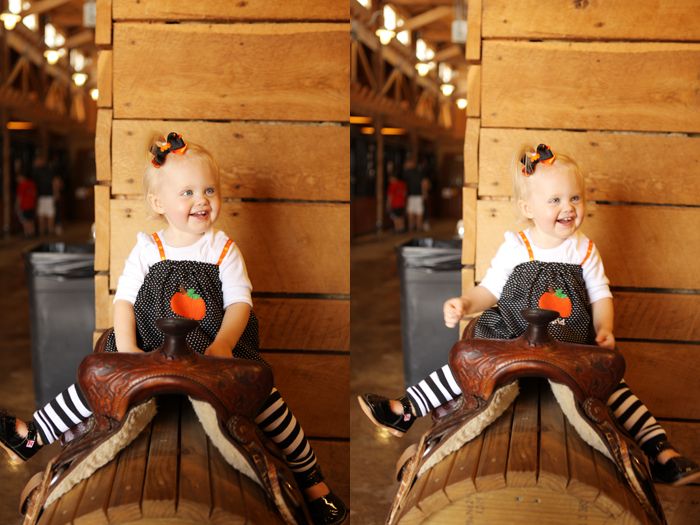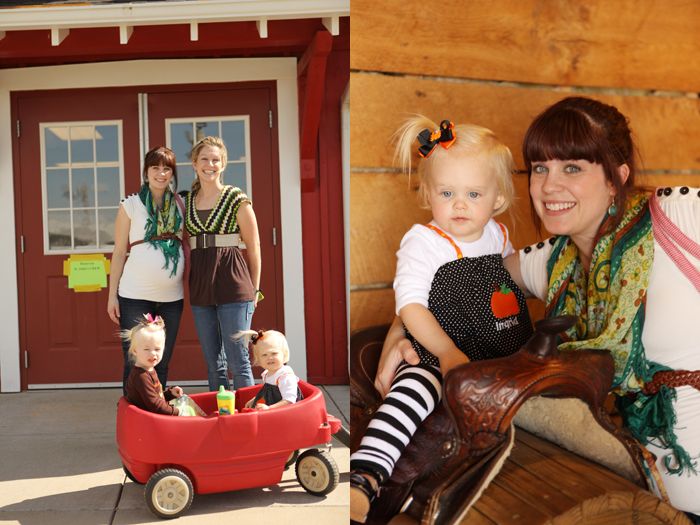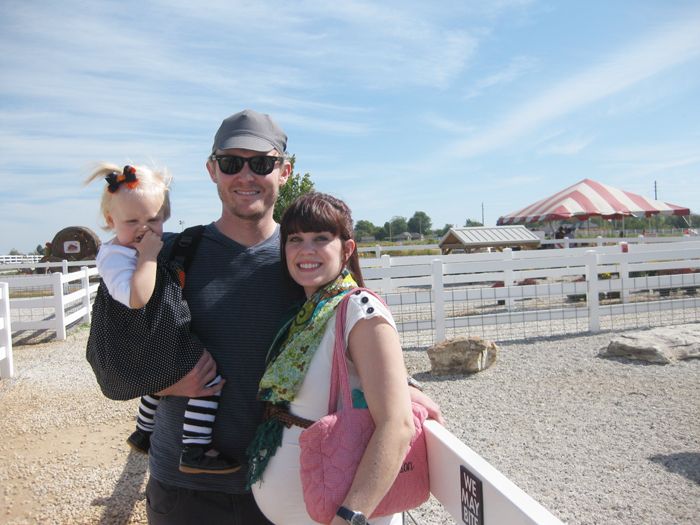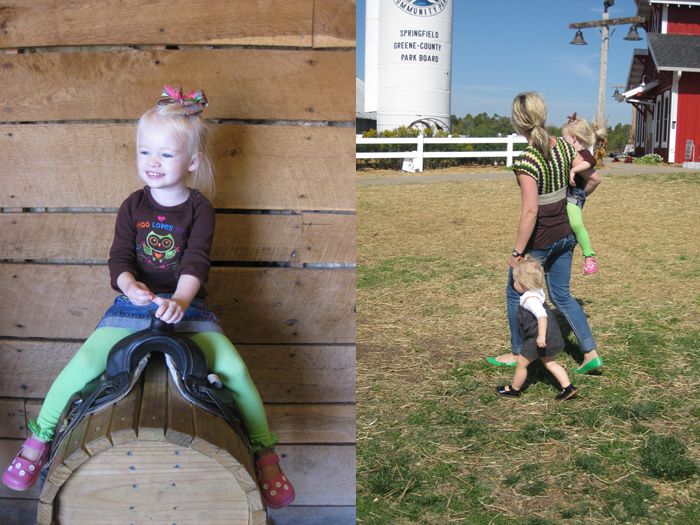 Amelia and Elise were so good the whole time. They had been to this very patch the day before when Ing was too sick to join them. But you would have never known it. They had just as much fun as if it was their first trip. This smile gets me every time!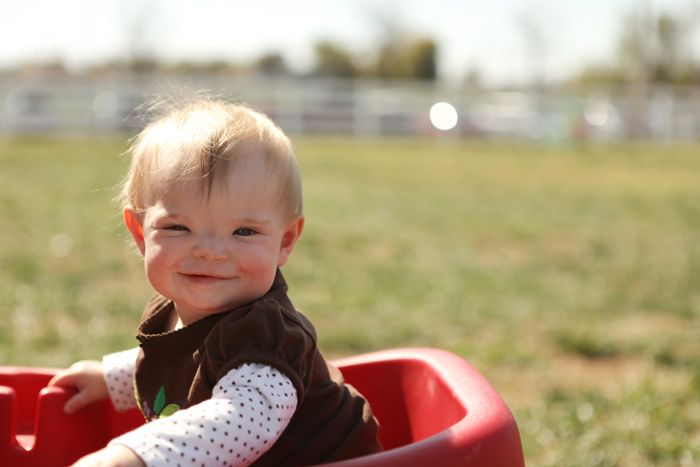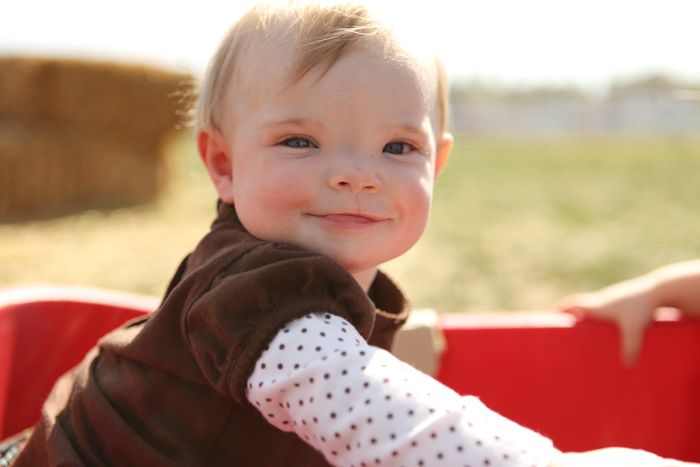 Run like the wind, Ing!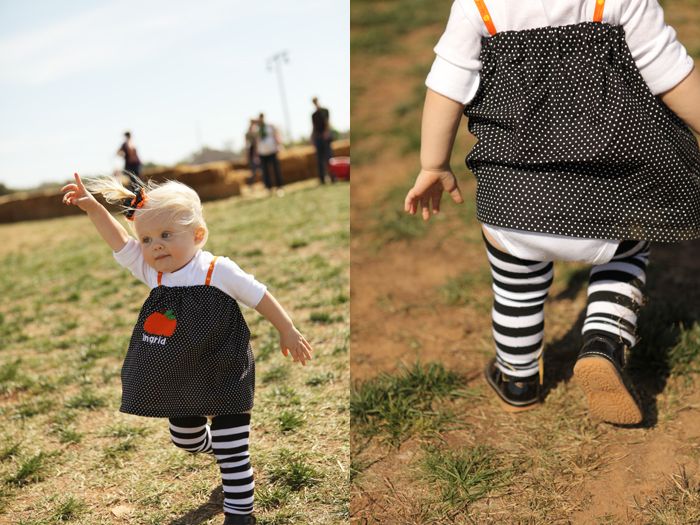 The hay maze was a big hit.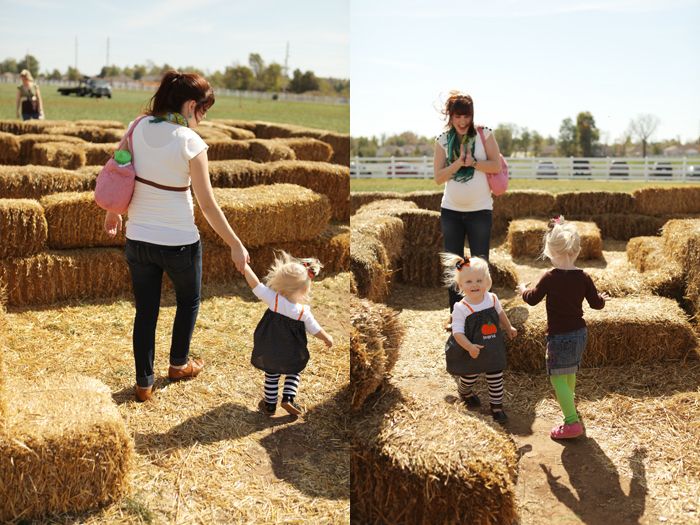 But Ingrid's favorite part of the day was definitely the actual pumpkin patch. She wanted to pick up every pumpkin exclaiming, "HEAVY!" each time she bent down. She wanted to run as fast as she could through the tangle of vines and pumpkins. She loved every second of it.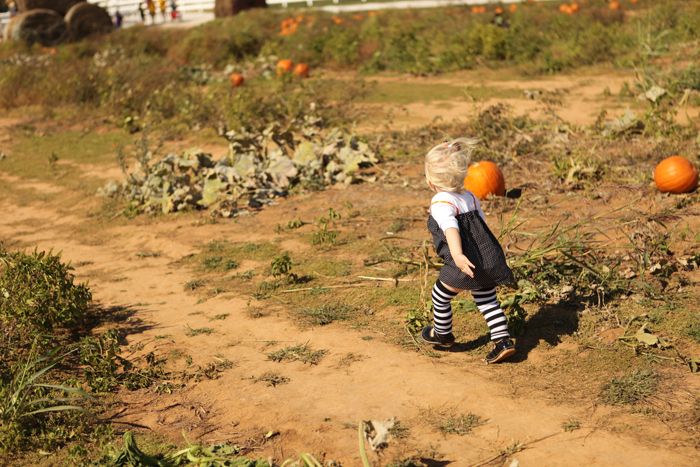 This one was too tiny for her!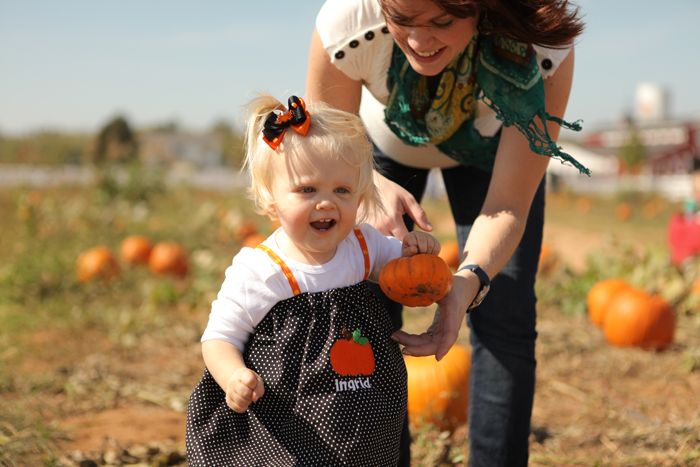 What about this one?
Or maybe this one?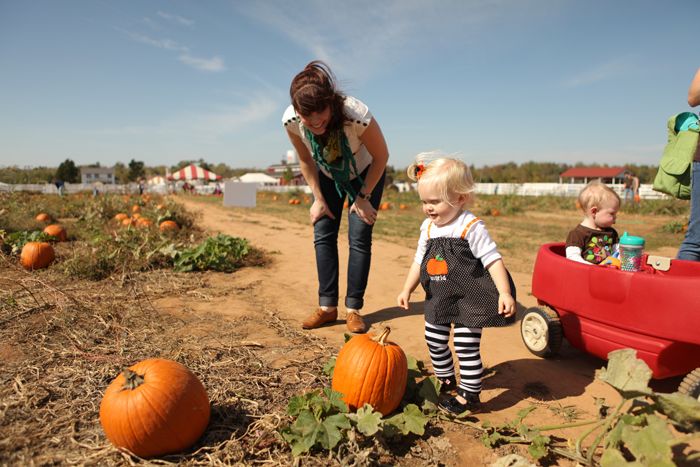 "HEAVY!"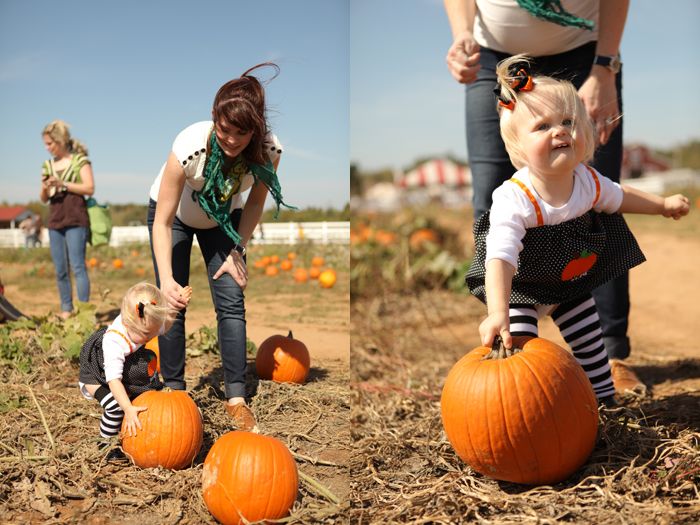 Victory!!!!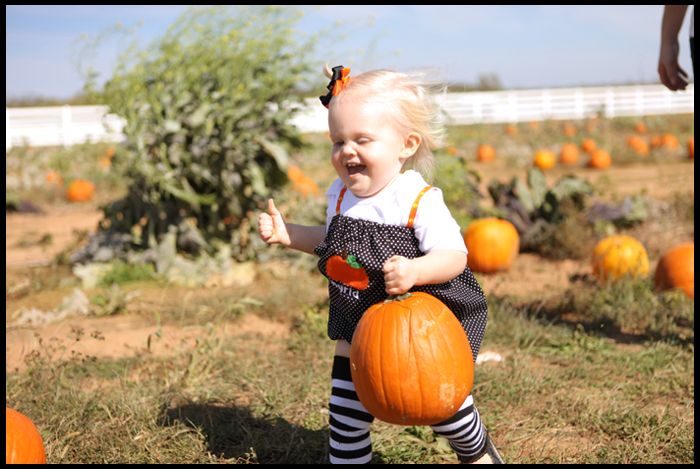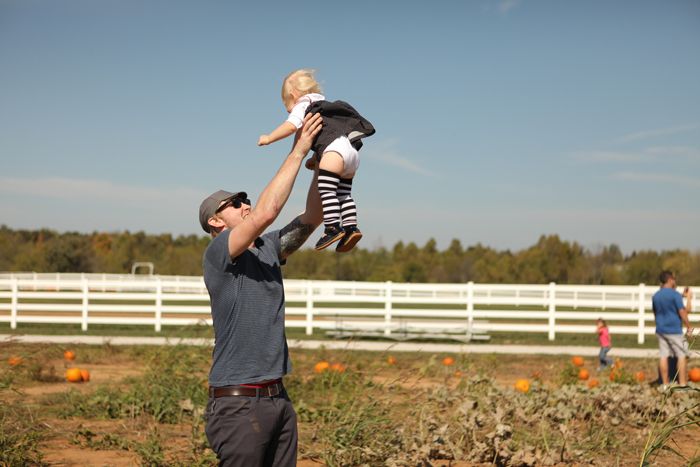 Notice anything similar?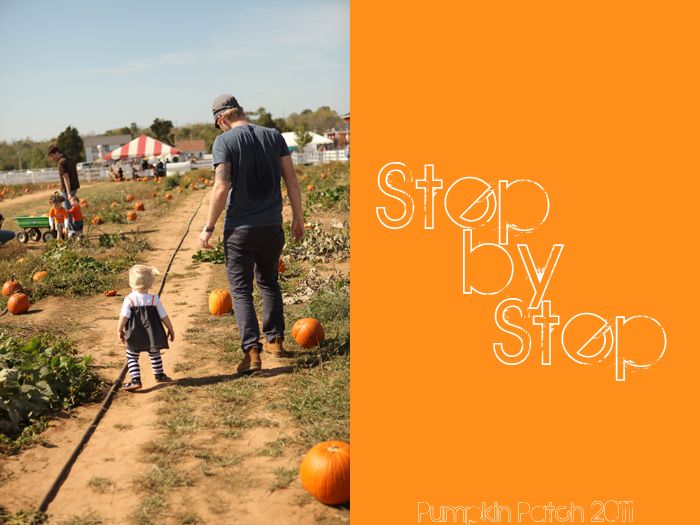 I just love the pumpkin patch. Next year, Liv will get to join us for fun times four!