One week ago I was posting about a girls night out and hoping to catch up on my belly shots of Liv. I was teaching my class how to tell time to the half hour and getting ready to make some crafty Thanksgiving turkeys. I was playing Bunco at my principal's house and celebrating my friend's 50th birthday. I was also having major contractions and wondering when I should go to the hospital. And at 10:01 Tuesday morning, Liv Riley was born! This has been a whirlwind of a week. My life is completely changed after one week. I am now a mother of two. We are a family of four. Ingrid is a big sister. Having two babies is so much different than having one. You can't "nap when she naps." You can't devote all your time, energy, and attention on her. Because you have another child to think about. I have been more tired than I could have ever imagined. It's very different, and I'm so grateful for the help we've had. My family has made sure Ingrid is not feeling left out. She is adjusting beautifully. She definitely cares where Liv is and what she's doing. She loves to give her kisses and say her name. I'm so very proud of how she's handling being a big sister so "maturely." And she's 16 months old! I'm loving having a baby at the holidays. It makes everything seem even more magical. I love, love, love my life!
Offering "Biv" some milk.
Trying out one of the new "toys" around the house.
Mommy and Liv time.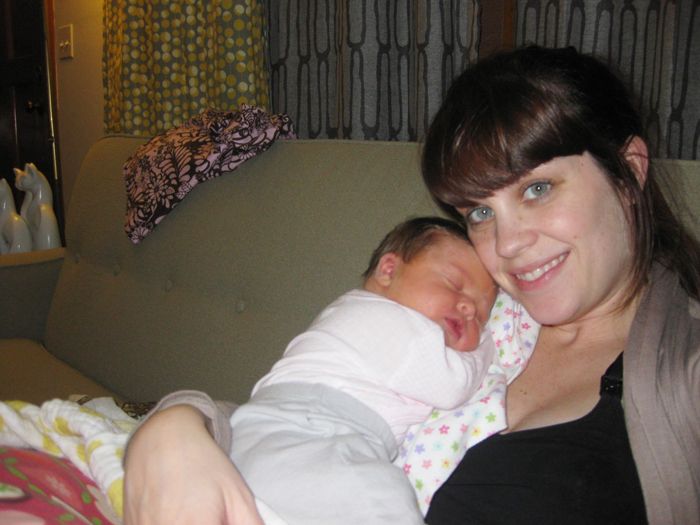 Mommy and Ingrid time.