Pumpkin Carving...er...Painting
Derek and I are self-proclaimed pumpkin-carving-fools. We LOVE it. Derek is more of the pumpkin artist--free-hand drawing his designs and shaving, slicing, and carving away until he has a total masterpiece. I am more of a find-your-design, trace it on, carve it out--a straight and narrow carver. Bottom line, we love carving pumpkins. And we didn't carve a single thing this year. (I carved a jack-o-lantern with my class like always, but not a family pumpkin). With the accident thrown into our October mix, time just slipped away from us and we found ourselves on Hallow's Eve with no pumpkins carved. It was a sad realization, but we got over it. There's always next year!
Ingrid got to paint her little pumpkin. And she followed right in the footsteps of her parents and took it as very serious business. No messing around with pumpkin art!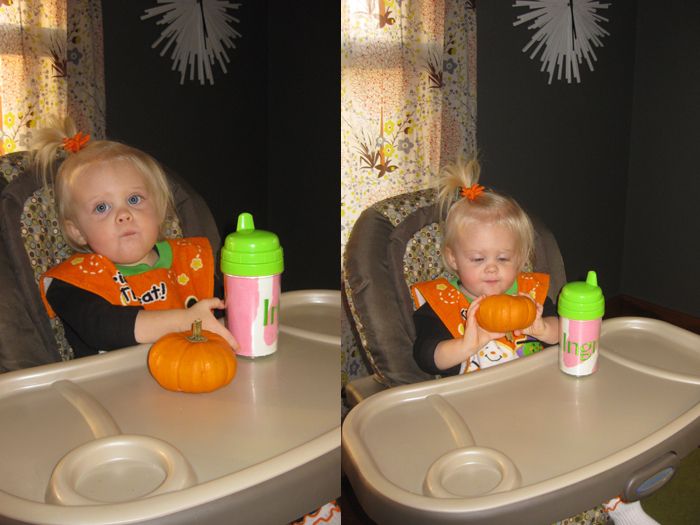 "Maint??" "Pumpkin?" "Ing-Ing?" Yes! Put the paint on the pumpkin, Ingrid!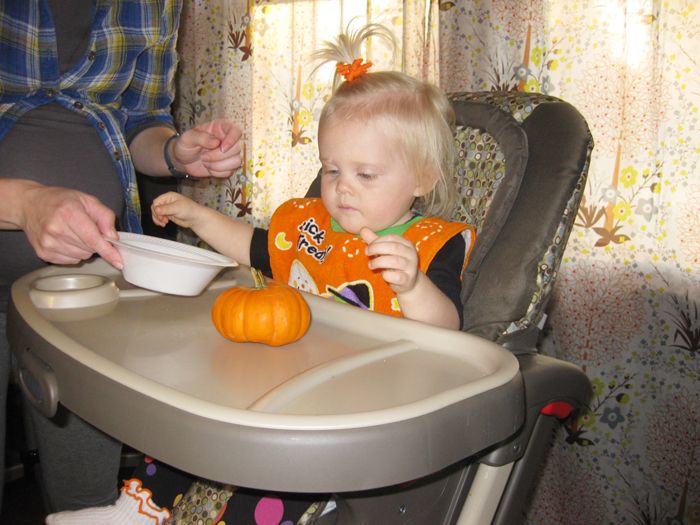 Here we go!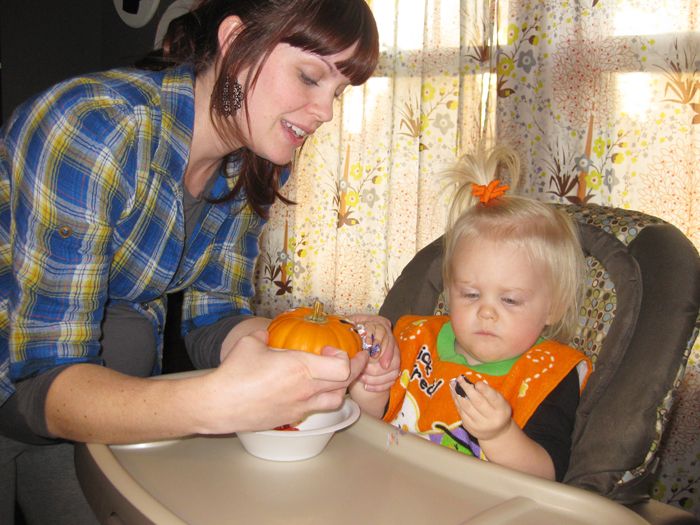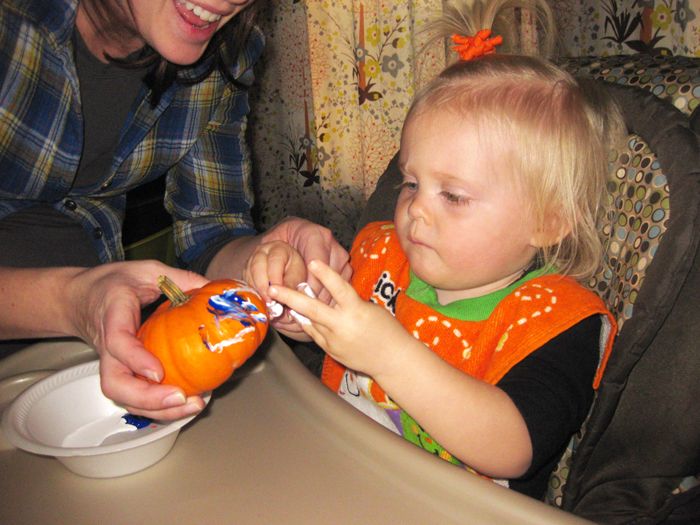 Concentration.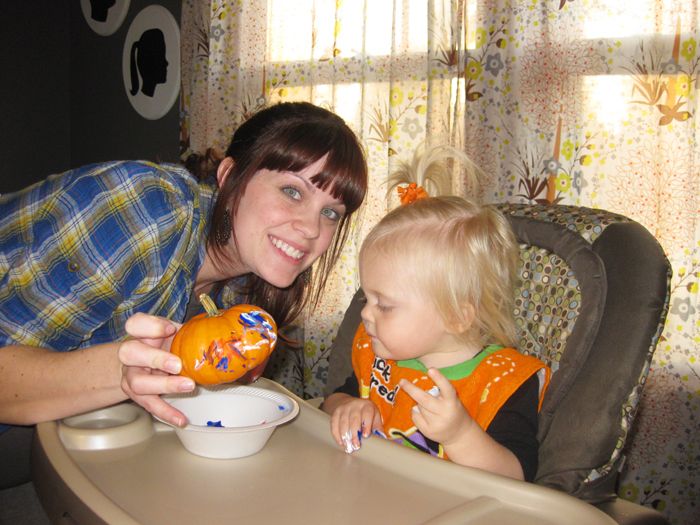 You've got to get a little messy at the end!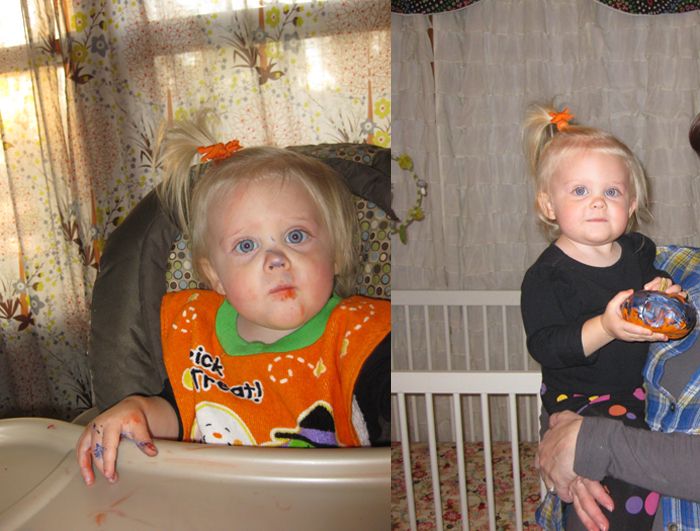 Masterpiece!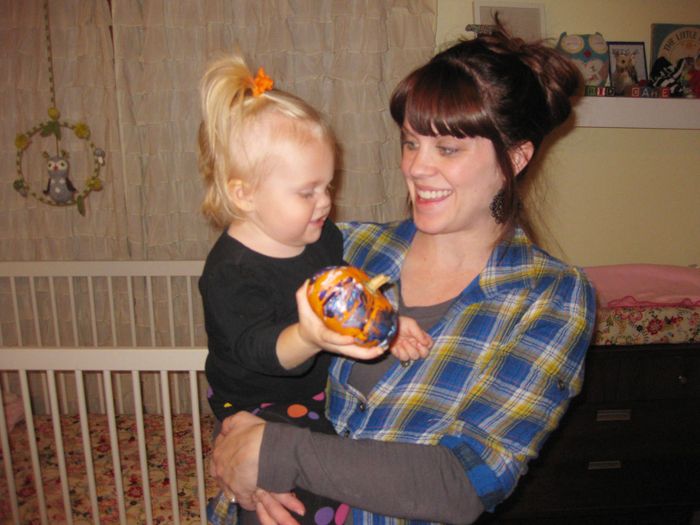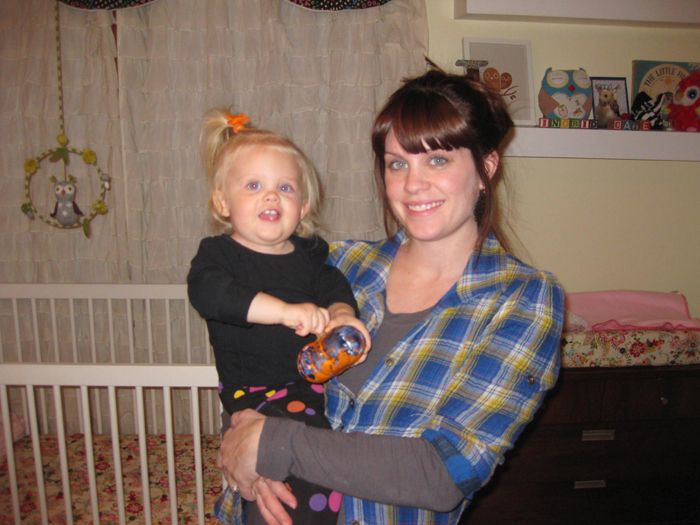 My last Halloween post is complete! It was a great holiday. Now bring on Thanksgiving and Christmas. We can't wait.