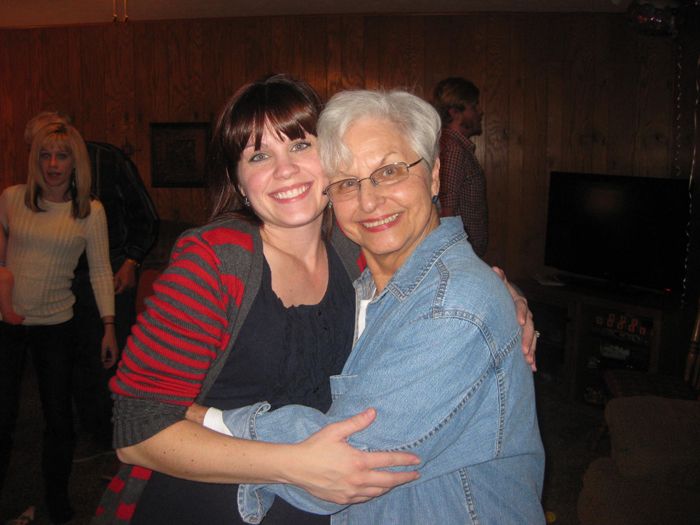 Two weekends ago was Meme's 75th birthday! We had a celebration for her at mom and dad's house. It was so much fun, and little did I know, it was my last family get-together before Liv arrived. We actually all guessed her arrival date, birth weight and length at the party. No one guessed she would come as early as the 15th! Meme deserves one million gifts, truckloads of cards filled with kind words, and hugs for a lifetime for all she does for our family. She is a one of a kind lady and I am SO PROUD to be able to call her my Meme.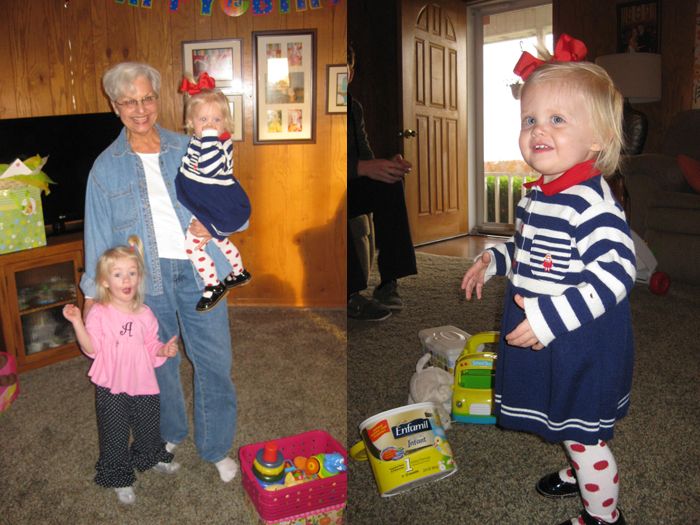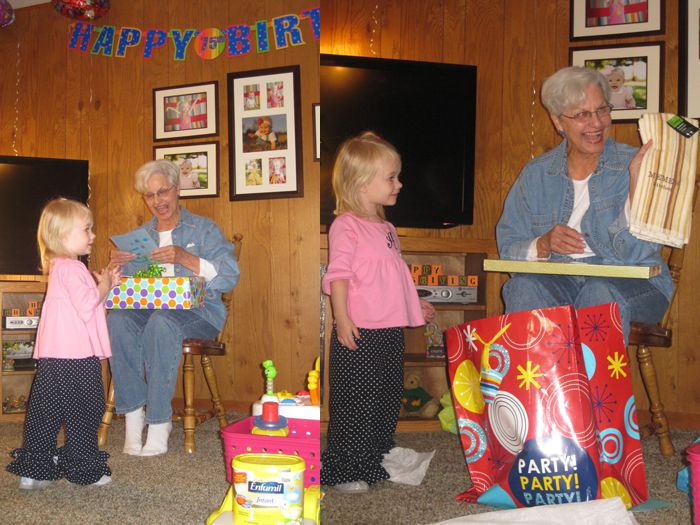 A cousin headbutt? No way, a cousin kiss!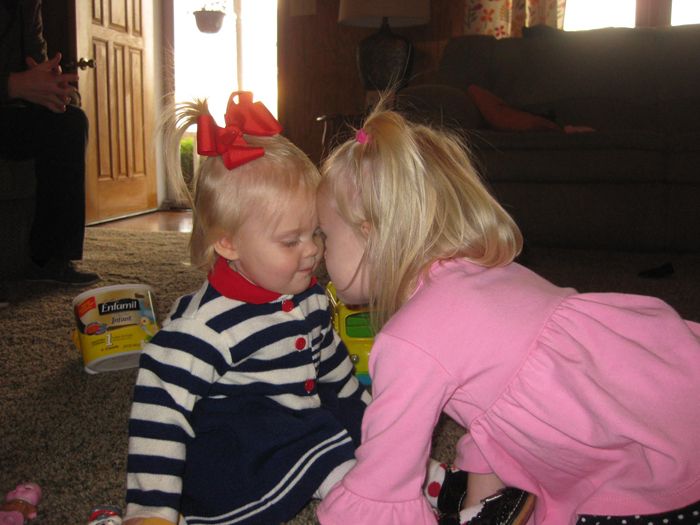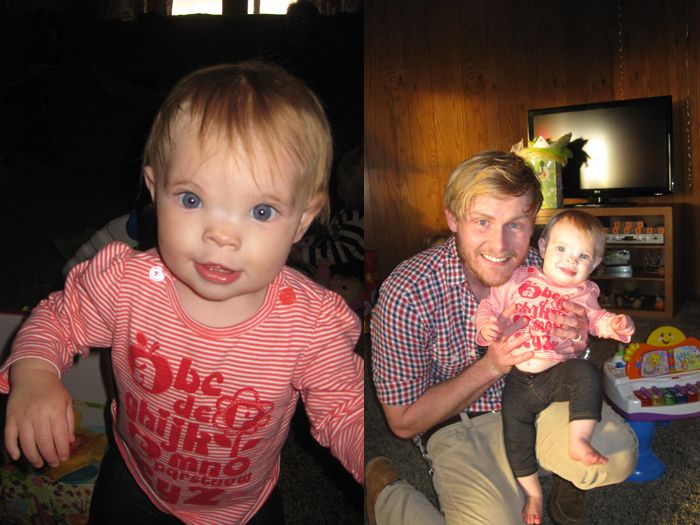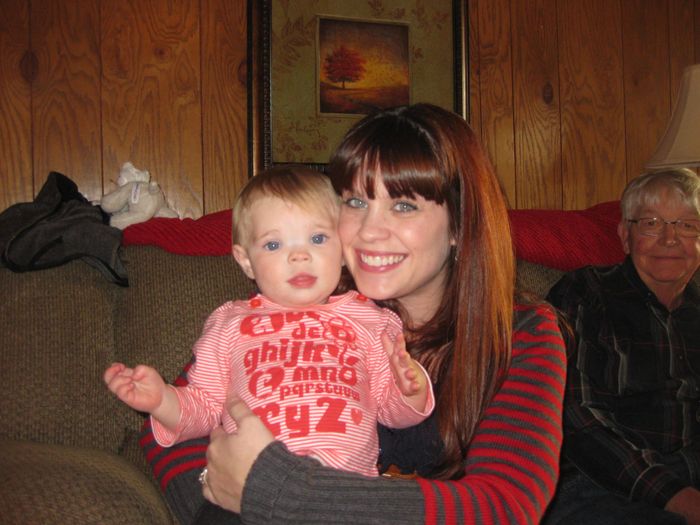 Liv was not left out of this party. Jenn brought a present for her! It is a precious lion set. A little lion to cuddle with her name monogrammed on it! And a big lion for her to lay on and do tummy time. She has already used him 4 times and she's getting stronger by the day.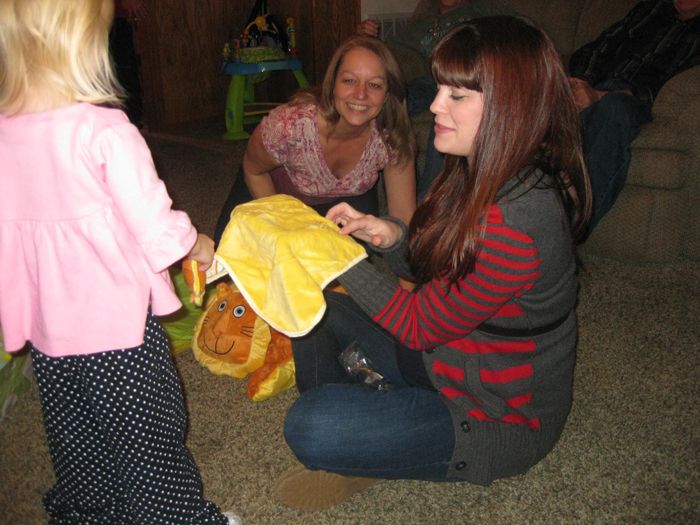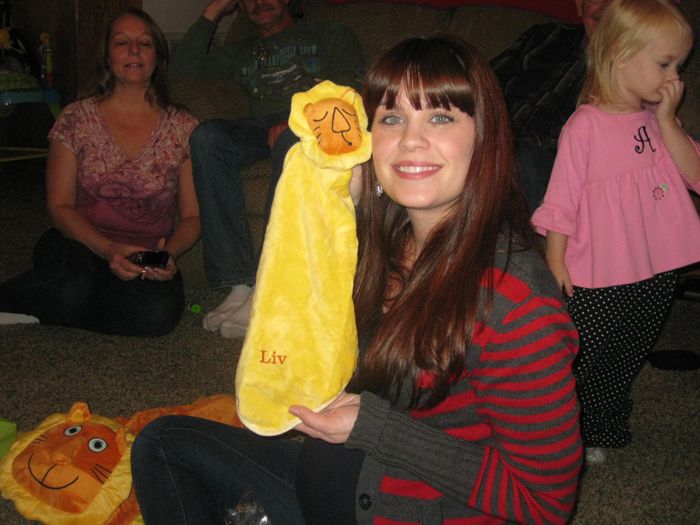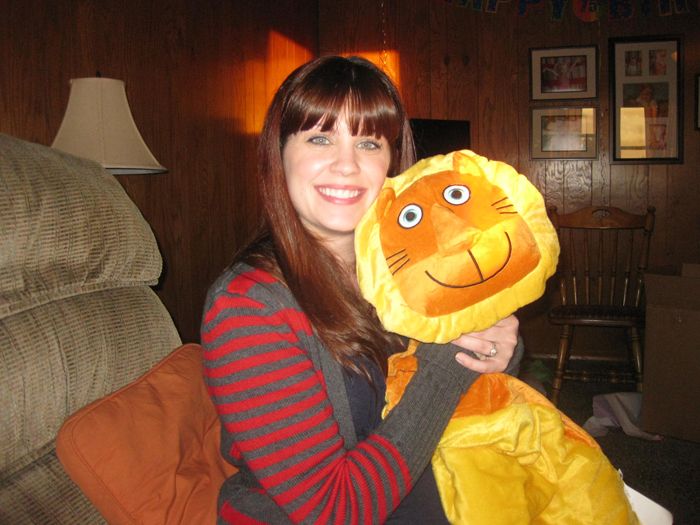 We also attempted to take some family photos that day but the wind was INSANE. We have a couple of shots that were salvageable and I'll try to get them posted this week. I have to include these pics from the same weekend. It was the next day and we were gathered for the yummy leftovers. Amelia was being Ingrid's "mom" and feeding her and taking care of her all day. It was hilarious.