I love rompers. There are some really cute ones out right now. My sister can rock the romper really well. And I discovered this past weekend that my cousin Kaci looks quite cute in them also. A pregnant belly does not allow one to wear rompers in a fashionable way. But--my daughter can wear the heck out of one. Especially one with anchors and sailboats!!! This outfit was one of those "love at first sight" moments on Etsy. I had to purchase it immediately. It's from
Hart and Sew
. I'm so glad she finds all these great outfits for me to purchase! I think Ing looks precious in this one.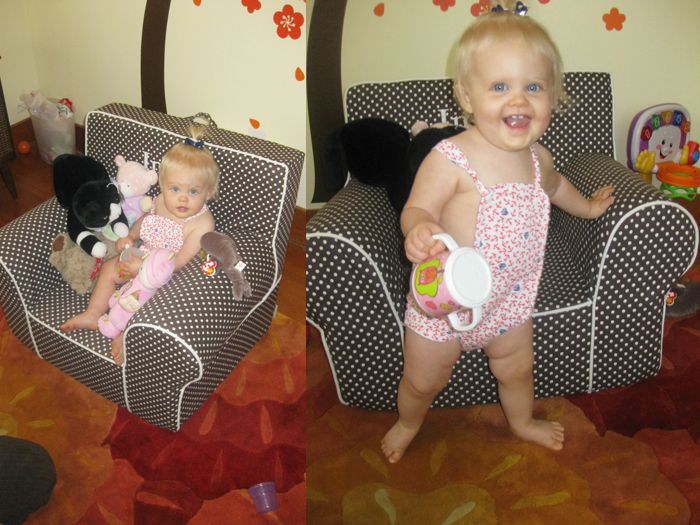 Mom and Dad got Ingrid this chair for her birthday and she loves it so much. She loves to sit in it with these four toys. These four are the ones she always picks: Meow Meow, Dog, Baby, and Bear Bear. That's what she calls them all. She loves to rock them and sing them songs and give them drinks of juice. This is one of her favorite things to play.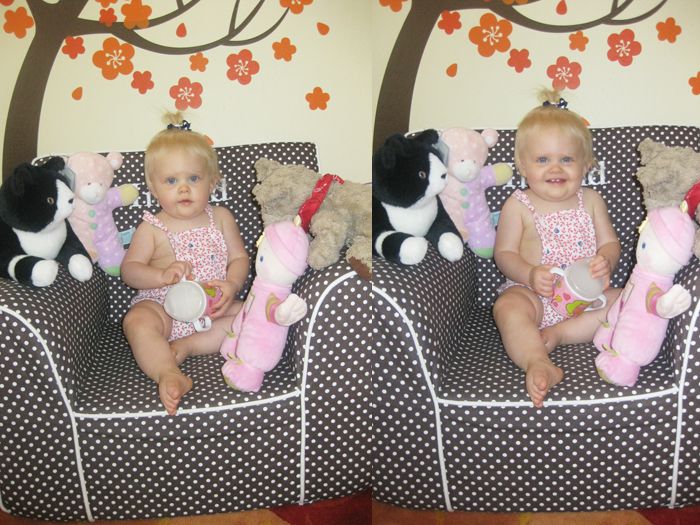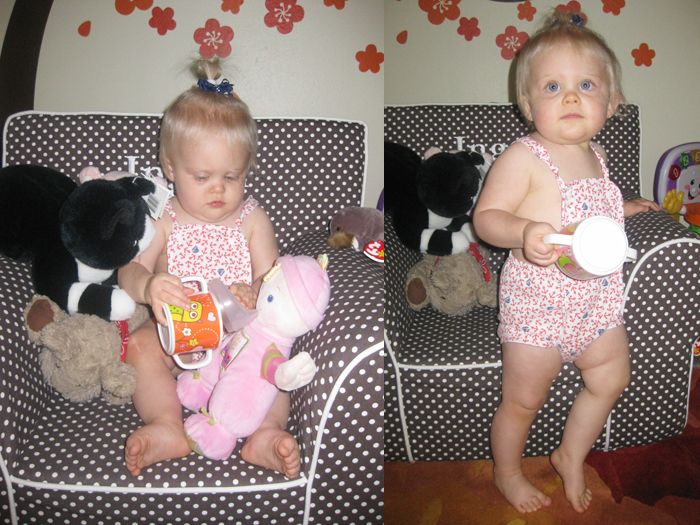 I love the criss cross straps!
Ingrid is everywhere these days. She never crawls a single inch anymore. Just walks around like a little toddler. And she's quickly losing a lot of her baby fat. :( I already miss all the chubby rolls on her legs. She seems to be getting taller and taller too. My little girl is growing up super fast.