There's nothing like getting three girls together to get all wound up. Especially a 2 year old, 13 month old, and 7 month old. Mom and Dad had Amelia and Elise last weekend while Heather and Ross got a much needed weekend getaway with some friends. Ingrid and I went over to play on Saturday evening after naps. All the girls had a blast. I had the most fun watching and listening to Amelia. She is so funny. I love the games she thinks up and her excitement about everything. I heard she had another great day at school today and I'm so, so happy. I just wish I had a little hidden camera in her classroom to watch what she does all day. :) When we arrived, Amelia was more than a little excited to see her "cousin, Ingrid."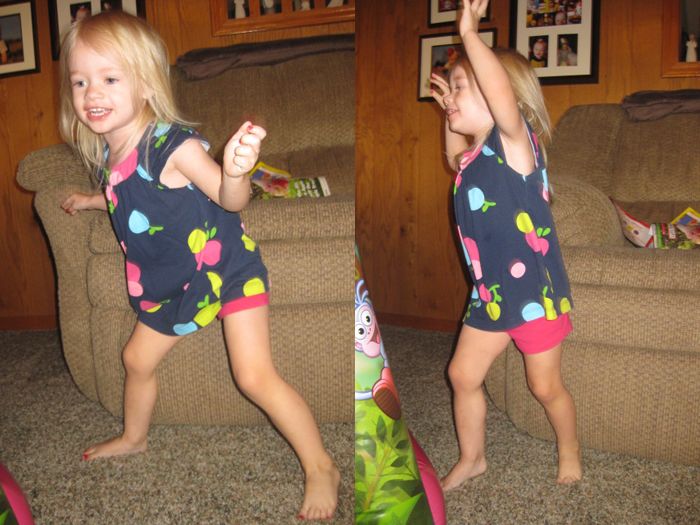 They had the inflatable ball tent set up and Amelia was anxious to show Ingrid how fun it was.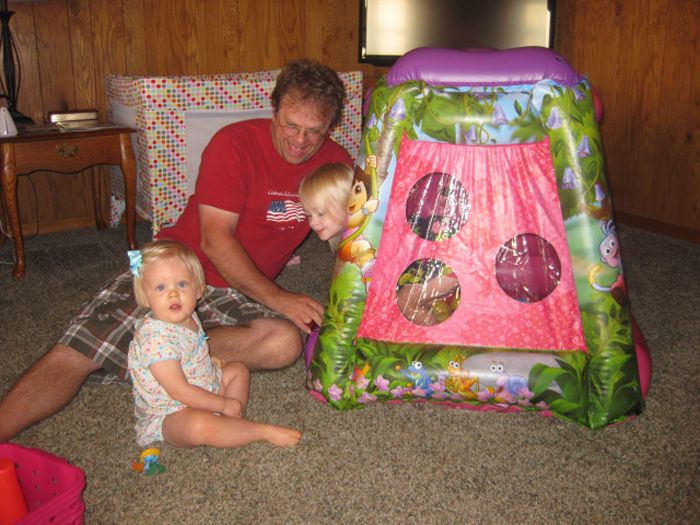 Amelia graciously gave Elise a turn to show Ingrid how much she liked it too.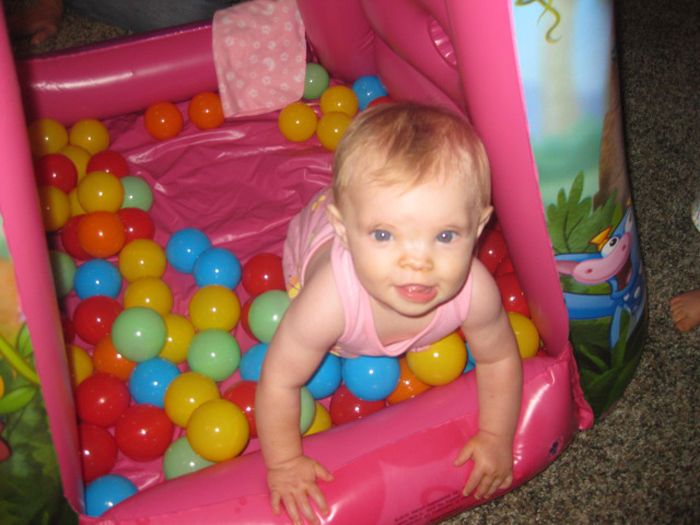 Ingrid wasn't so sure she loved the ball tent as much as her cousins. It was the first time she had seen it and it usually takes her a little while to get warmed up to new things. (Mom kept it up and Monday when she was with her Gammy all alone, she decided she loved it.) Elise wanted to show Ingrid a little love.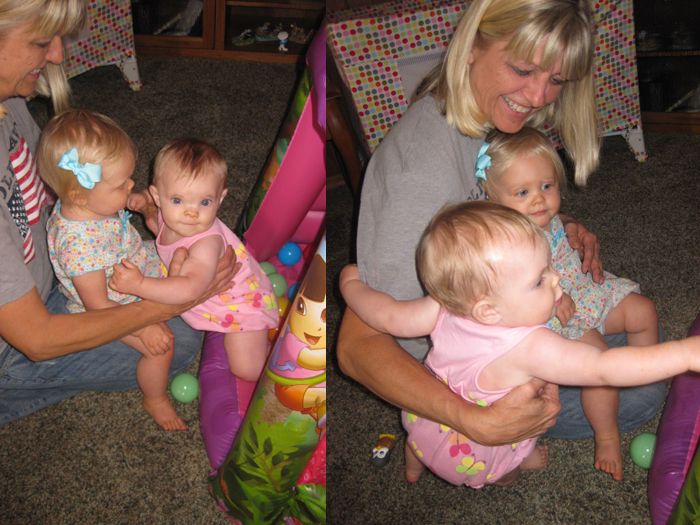 Amelia too. How sweet is this?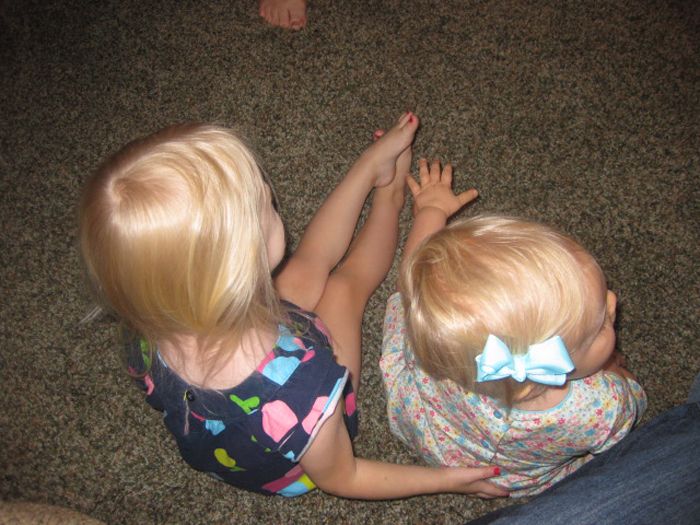 We thought this would be the perfect opportunity for a pic of all three. BAHAHAHA. Funny.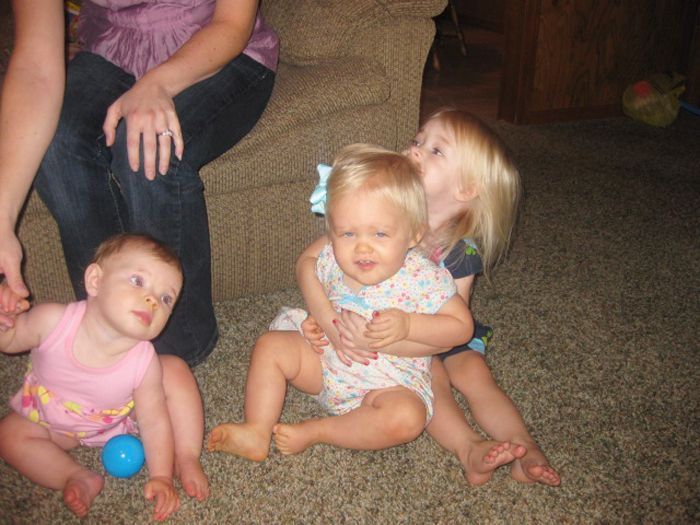 Amelia is so into imaginative play and loves to pretend she's other people. She decided she was Aunt Steph and I was Amelia. She put on my purse and walked around talking to Uncle Derek on the phone. She went to her classroom to teach the kids "reading and letters." She is a hoot.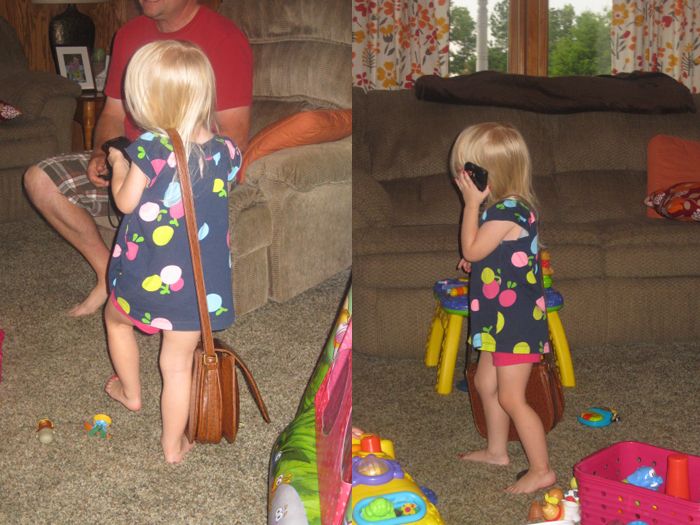 After playing together for a long while, Amelia decided to get a little alone time with her Gamp and let the two little girls play with each other.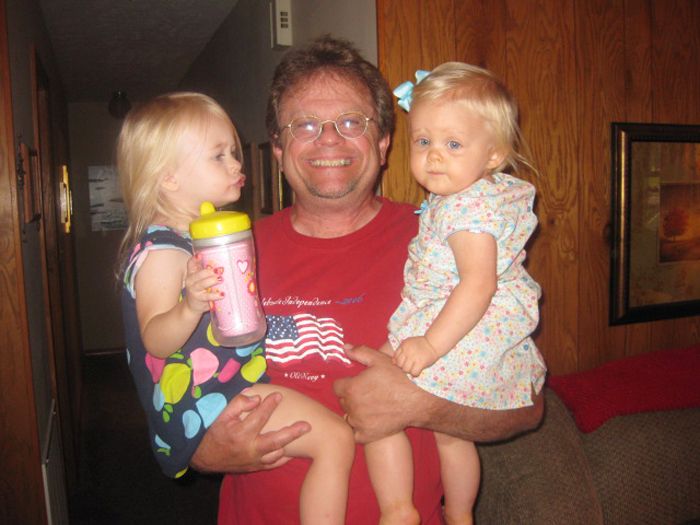 It won't be long and these two will look and seem like they're the same age!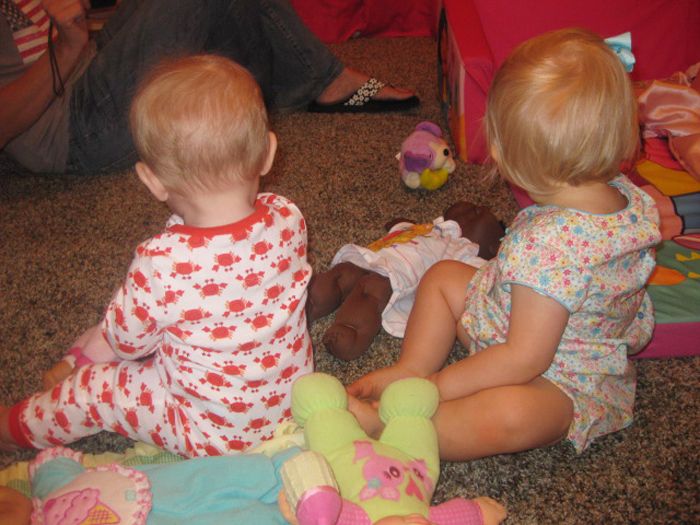 *********************************
In other news--Ingrid said her first sentence very plainly this evening. And I have witnesses! haha. She was looking for her dog, Violet in her room and she said, "Violet, where are youuuuu?" It was precious. She's very attached to her stuffed animals right now. All her kitties and dogs. There's no denying she's mine. I might still talk to my dog, Barkley....Just maybe...