Tomorrow I will be 24 weeks into this pregnancy. I really can't believe it. It has flown by just as quickly this time around. I've found it much harder to fit in my weekly belly shots. I have already missed three whole weeks! I have to do better. I will make a valiant effort. I'm feeling really good. I should probably be resting more than I am...maybe once school starts I will go to bed earlier? hahaha. Probably not! I got a good report at my last check up and have another one on Thursday. So far, my blood pressure has been great, I've gained 4 pounds, and my belly measured 19 cm. I've gained more weight and am measuring bigger than I did with Ing at this point. So maybe this gal will be a bruiser! She is very, very active. She loves to punch and kick and roll around. Her favorite resting spot is right on my bladder which makes frequent restroom visits a must. Not sure how that will work out once I get into my regular classroom routine. We shall see. I'm not in my maternity pants yet--but I will be soon. I went through all the clothes Heather sent back to me this week. So I'm ready to go! I'll share the belly shots I have taken since my last update at 17 weeks. I'm so sad I haven't gotten one every week. Agh!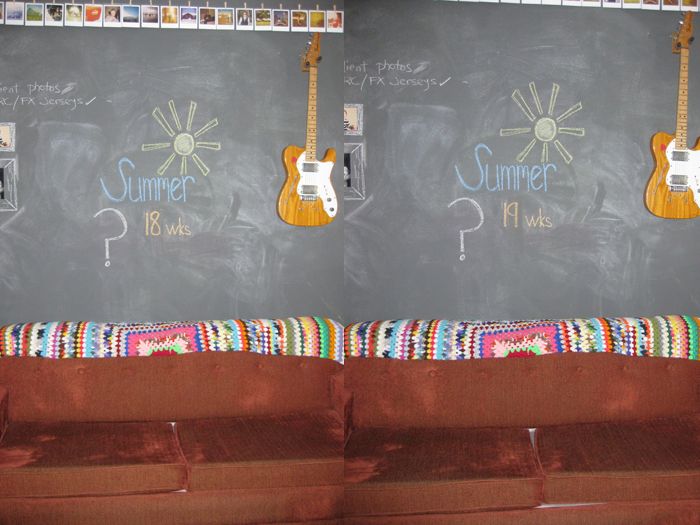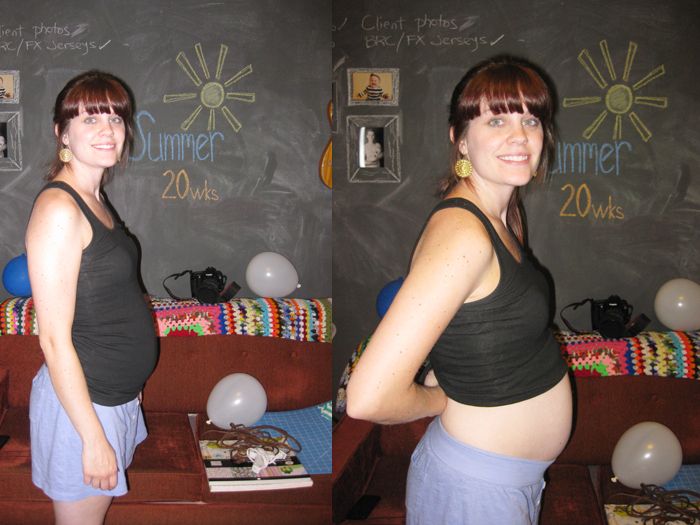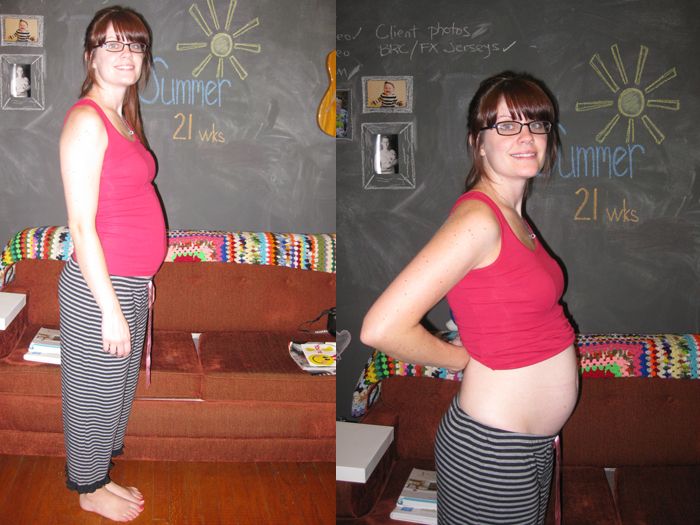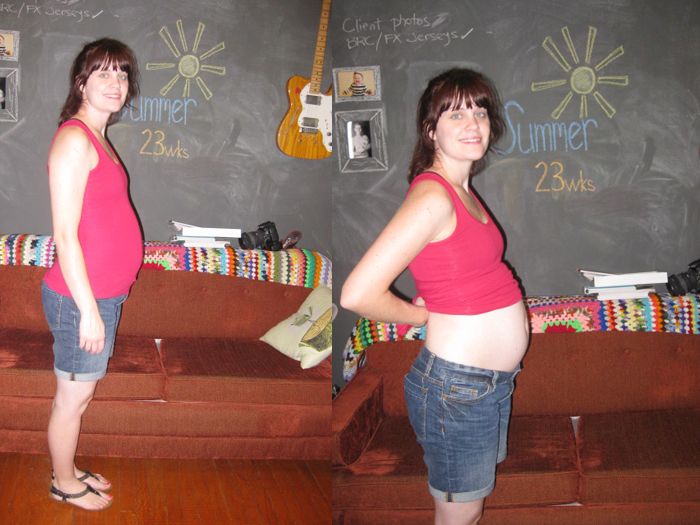 ****************************************
Dear Ingrid,
Since you have been sharing so good lately, I thought you wouldn't mind to share your 13 month birthday post with your baby sister. :) I can't believe it's already been a month since you turned one. But you have changed a lot in this one month. You are walking everywhere. Sometimes, almost running, and you scare mama to death! You are wild woman. You like to get into everything and play play play with toys all day long. You love the three little pigs and the big bad wolf. Especially when mommy makes the wolf "Huff and puff and blow your house down!" You almost always choose to be the pigs and I'm the wolf. It's a fun little game. You also love to sit in your polka-dot chair with your toys and give them bites of puffs and drinks of juice. I'm not surprised that you love to feed your babies because you are a food lover! You love to eat so much and I'm not taking one meal for granted because I know how quickly that could change. You have started eating meats this month and you've loved them all: hamburger, sausage, chicken, catfish, trout, and bbq pork! You still love all your veggies--especially your greens. But breads might be your favorite! You have a little bit of a sweet tooth and dive into pancakes and french toast and you loved your first popsicle! I have loved being at home with you this summer. It was just me and you on most days and we had so much fun and I have so many memories to cherish forever. Next summer we will have baby sister to add to our mix and have even more fun. I love being a teacher and helping other kids learn, but I really don't want to leave you every day, all day. It's making it hard on Mommy to want to go back to her job. You are so fun to be with every day. I love when you wake up and we cuddle in my bed. We got to do this all summer long. Lounge in bed with mama and dada and play KidZoo on my phone or watch snippets of Yo Gabba Gabba on YouTube. I will miss those cuddly moments in the morning. But I am so thankful that as I enter a new school year you will get to play with Gammy every single day. You learn so much at her house and you are loved beyond all measure. Even though I don't want our summer to end, I can't wait to see what the next month holds for you. You are my little Ingrid Cate. My perfect little mate.
Love,
Mommy