In the midst of all the crazy back to school stuff it's hard to remember to take a little break. An actual break to stop thinking about bulletin boards, school supplies, curriculum, lesson plans, assessments, duties, nametags, books, etc. Lately I've been in school mode around the clock. It's what I think about when I wake up and what I think about when I'm in bed--trying to get a few precious hours of sleep. I'm so glad Derek suggested that we take a little break and head to Russellville. That's exactly what we did last weekend. It was a much needed break. We stayed with our friends Jonathan and Holly and their precious baby boy Leeland. Their house alone is so inspiring. It's older house with tons of charm and fabulously decorated. Holly is an artist and she and Johnny both love everything vintage. They actually picked up a special piece of vintage art on their last treasure hunt in Hot Springs. And that special piece was FOR US!!! I can't wait to show you what it is. I love it so much. I didn't get hardly any pictures from the weekend because Ingrid was a handful. Not in a bad way. She was good as gold. Slept in her pack n play upstairs for both naps and nighttime like a champ. But she was just so excited to be in a new place. With an inside dog!!! I think it was the highlight of her life so far. She never went more than two minutes without saying, "Hi dog!" They have a cairn terrier named Maggie and she is so loveable. Ingrid loved to walk/run from the kitchen, through the dining room, into the living room. And back again. Over and over and over. She kept me busy for sure! We had a great time together. One of the main reasons we all got together (Neil and Katie too) was to watch
Down the Line
, Derek's short film. If you haven't watched it yet--it is HILARIOUS. He did such a wonderful job. Especially for his first film ever. I'm so proud. The guys (and girls) laughed and laughed. It was a great premiere.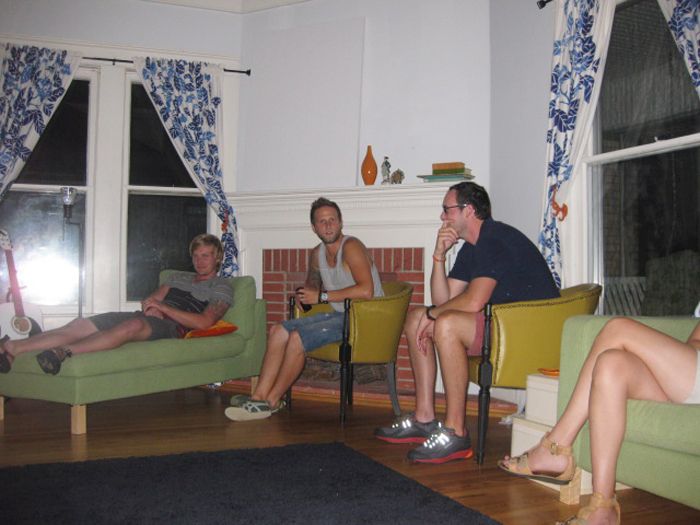 Saturday we went swimming and did a little shopping--again--no pics. Sigh. I wish I had some. Saturday night Ingrid was playing with Leeland and Eden and I ran into the living room to get my camera. Apparently Ingrid thought I ran to a different planet because she got so upset while I was gone for half a second and then wouldn't leave my lap to play. These are the best pics I got.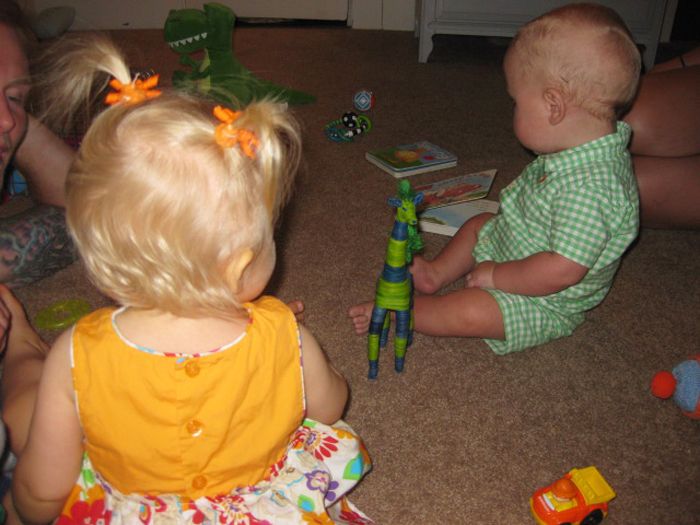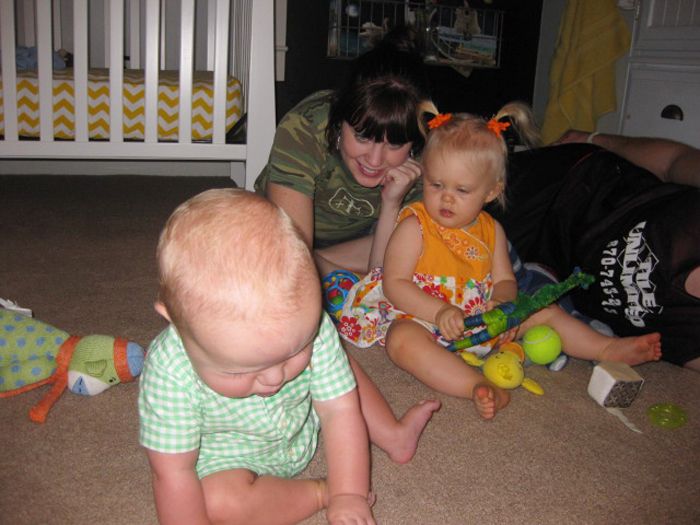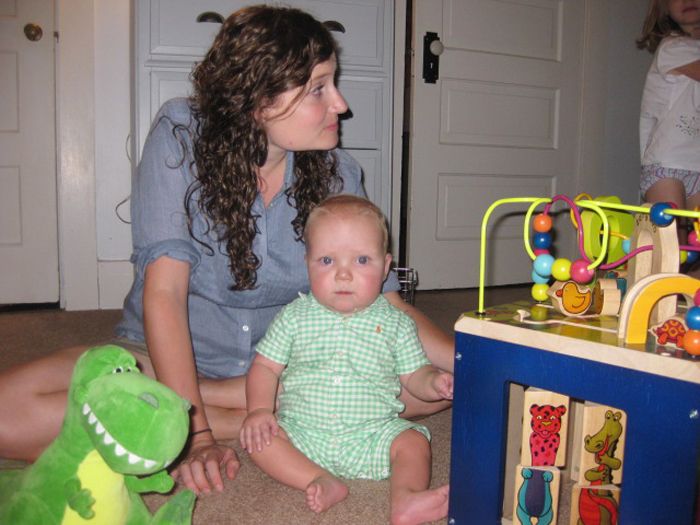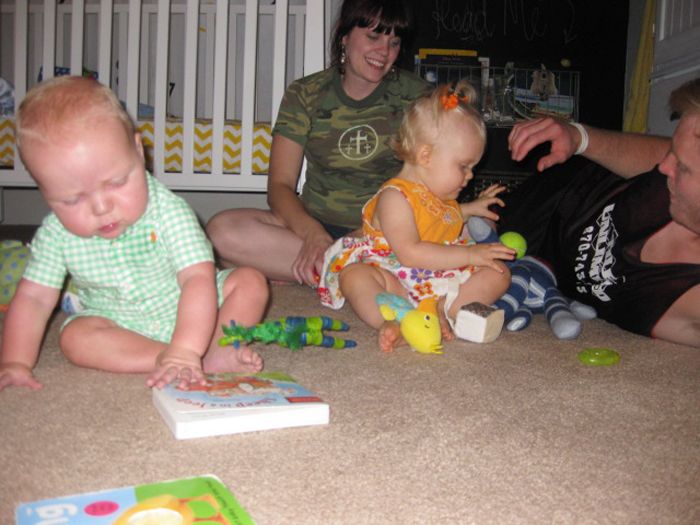 The guys managed to fit in mountain biking, ping pong, water basketball, and tennis. I think they had a great time. Ingrid and I definitely did. What a good break.