Once school starts it really feels like summer is over. But that's really not the case. There is still a good month or so left of summer. And we squeezed out a bit more summer-time feeling with a cook-out at the Monte's this weekend. The guys threw around the football and the girls chased around the kids. Ingrid was in dog-heaven outside in the backyard. She ran and ran trying to chase Elizabeth's little dog around. She never caught him, lucky dog! I have no pics of this because I was running after Ingrid the whole time. I can't believe just two months ago she just started walking and now she can run! Amazing. Elizabeth is due with her second baby girl just a week after us and she has been working on the nursery a lot. It is looking great and it gave me the bug. The nursery-decorating bug. Even though the girls are going to share a room, there are still several changes I want to make. And I haven't even ordered Liv's crib yet! I need to get busy. Ingrid had a lot of fun playing with Sophia's play kitchen and food. She let everyone hold her and carry her around this time--big improvement from "the scowl" and "mama, mama, mama."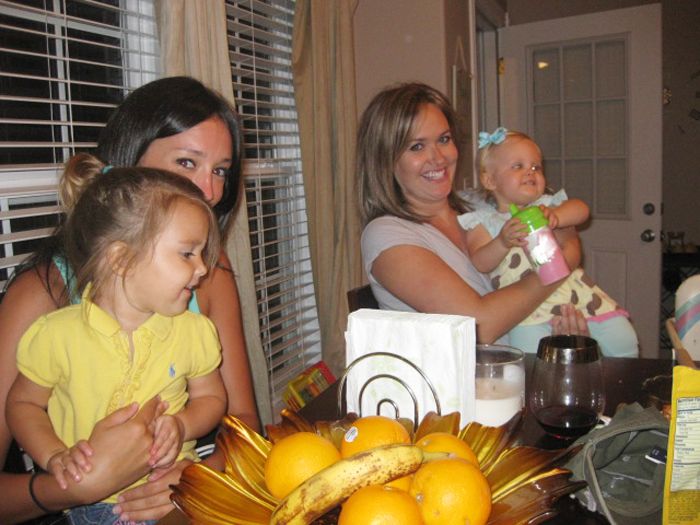 Kingston got into a lot of typical boy messes and played dress up with Ryan's hat and shades.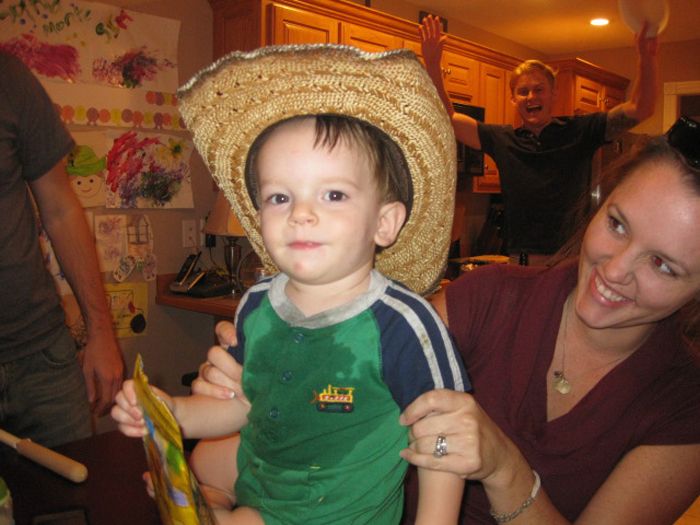 Ing changed into her pajamas around 8:30 but she told me she still had some playing to do.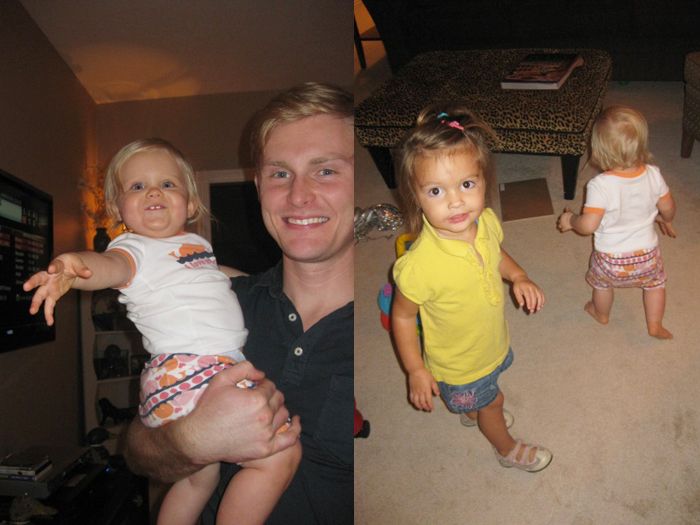 Sophia has Violet, so Ingrid snatched her up and carried her around most of the evening. She kept saying "My Diolet." hahaha. She really thought it was hers.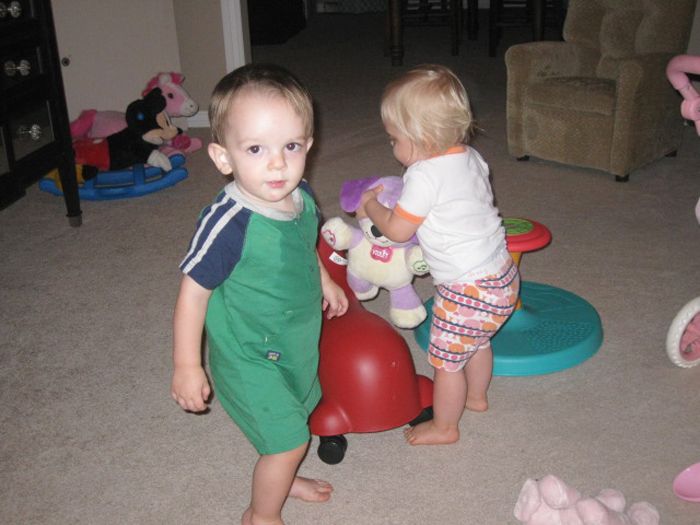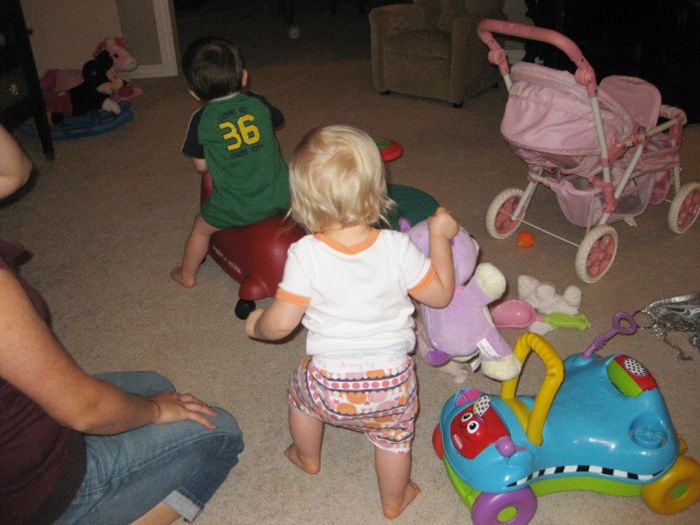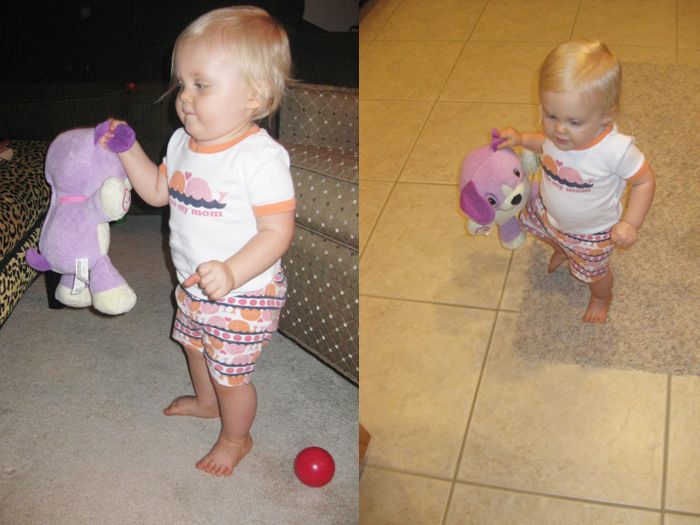 We had a great Friday night, squeezing out a little more summer. And I'm proud to say I squeezed into my regular jeans again for "Jean Day Friday." No belly band required. Zipped and buttoned all day and night. But--I'm afraid it might be the last week. This 27th week might get me. :)