I got down a photo album today from 1984. The year I was born. I was looking for a picture of myself in the brown dress Liv wore Sunday. As soon as I opened it, there was the picture! Ingrid says, "Hi Liv!" I cracked up. I turn a few pages and Ingrid excitedly says, "HI MEIL, MEIL!! Mama--Meil Meil and Liv!" Obviously she sees the resemblance between Heather and Amelia and Liv and me. It was so precious. Here we are: Liv in the "Roma" dress and me in the "Roma" dress.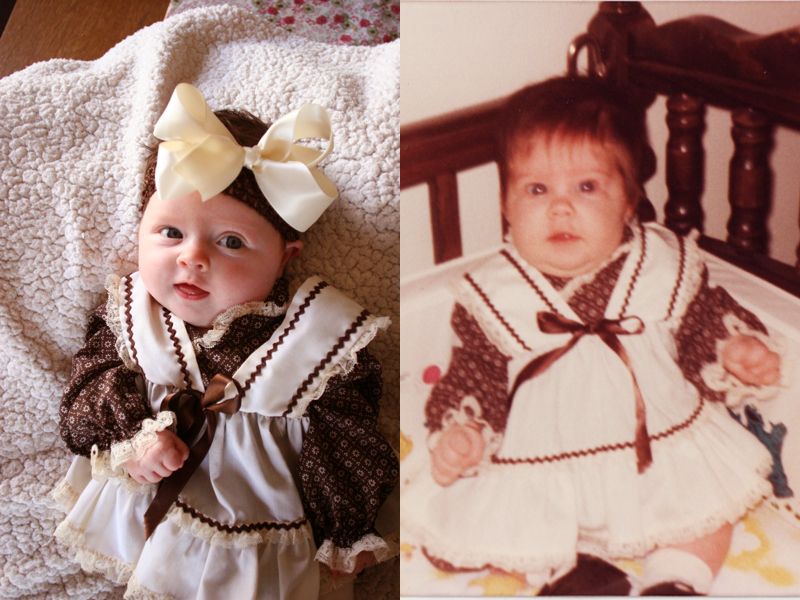 Amelia holding Liv and Heather holding me. I was several months older than Liv in this pic and Heather is about a year and a half older than Amelia here.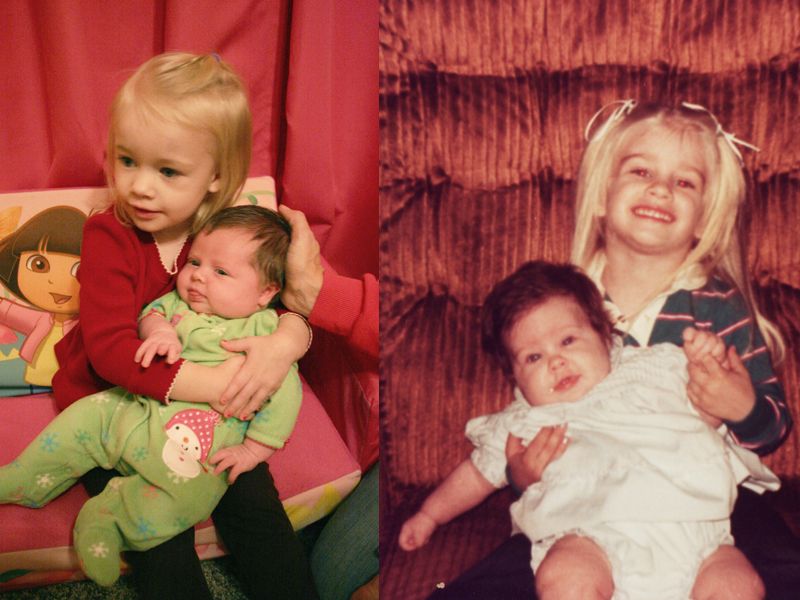 While I was doing some flashbacks, I found a couple more I liked. These flashbacks were from not-so-long ago! Heather holding Liv at 1 week old and Heather holding Ingrid at 1 week old.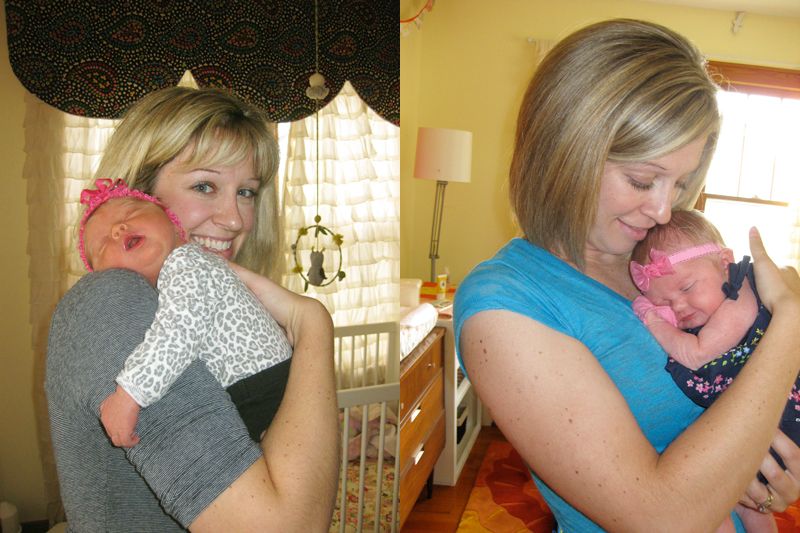 Liv and Ingrid both in their "Life is Good" princess jammies. Liv is 2 months and Ingrid is 3 months here.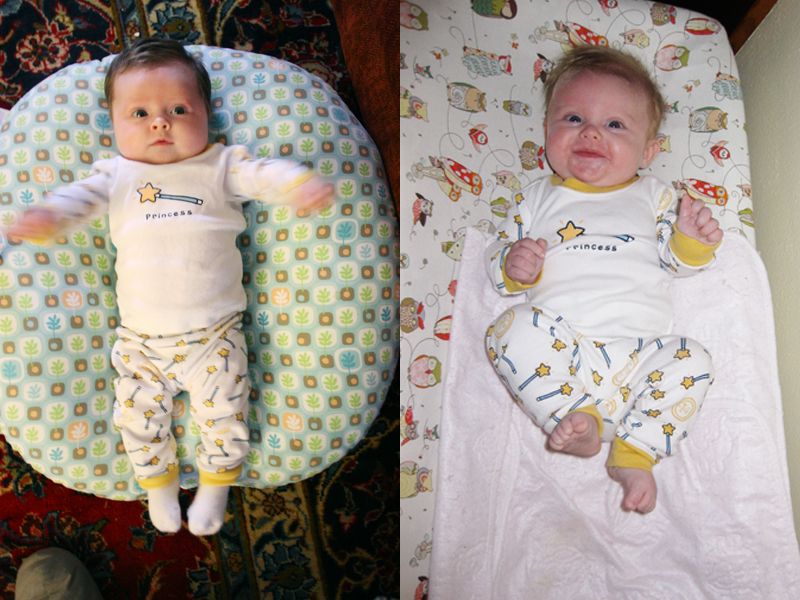 Flashback fun!