Elise turned one! Days ago, actually, but her party was this past weekend and we had a blast. Heather outdid herself with all the decor. The party was themed "You are My Sunshine" and appropriately so! Elise is every bit a ray of sunshine every day. I got some photos of her cute decorations.
12 month photo wall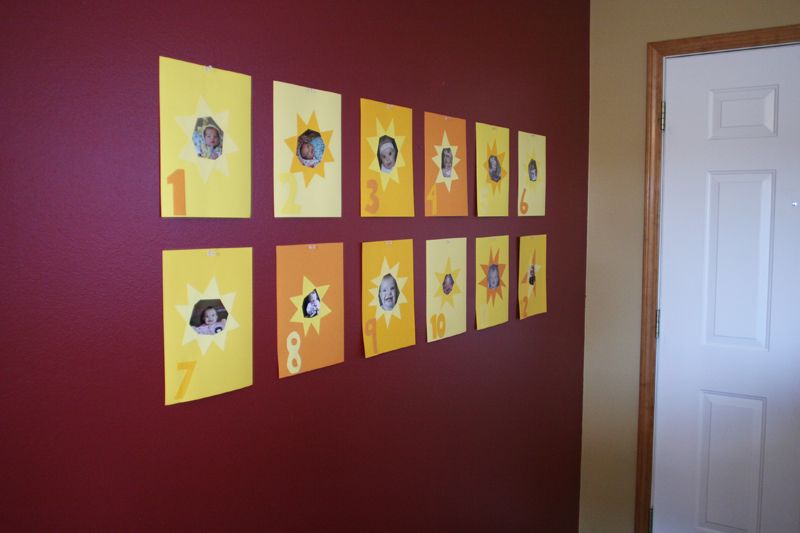 Sunny candy bar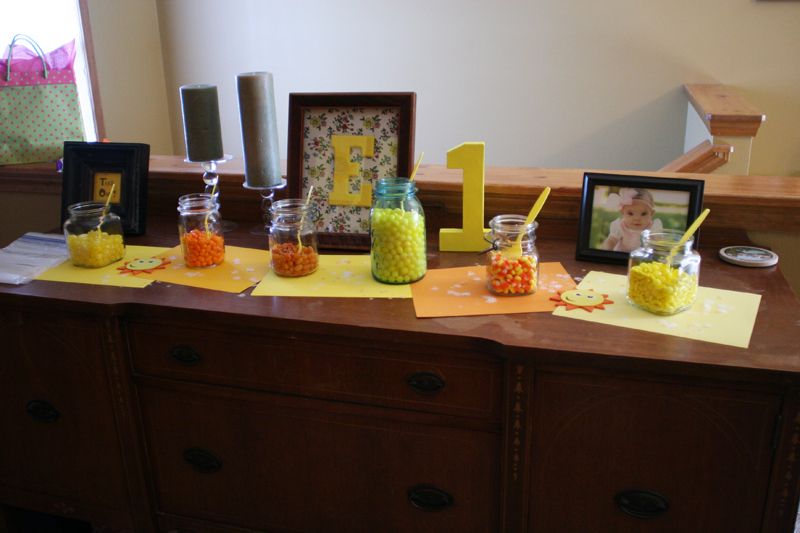 Painting and Yarn pom-pom garland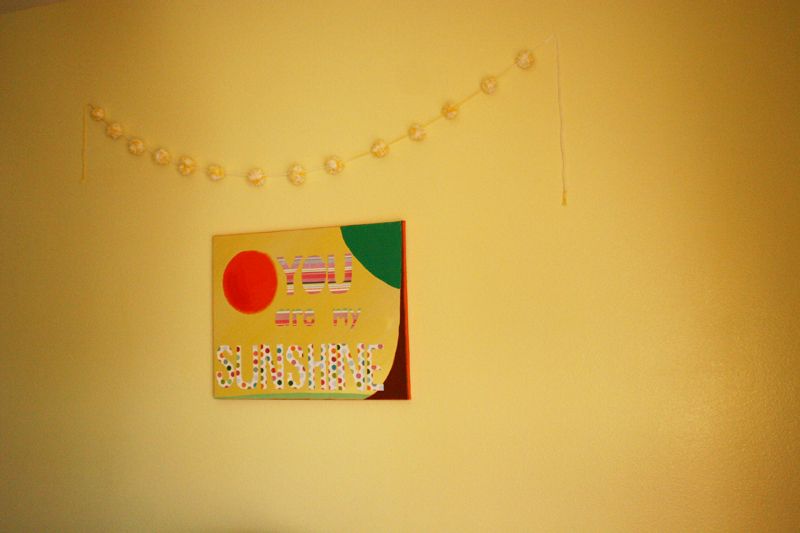 Sunshine cupcakes
There was more I didn't capture: a sunshine pinata, yellow scrappy garland from
Sunshine by Sara's
etsy shop, dowel rod photos on the table scape--it was seriously so cute. I loved it. I would have gotten more pics if I hadn't had to go to the back to feed Livy right when we got there! Elise loved all her gifts. Especially her new chair like Amelia and Ingrid's.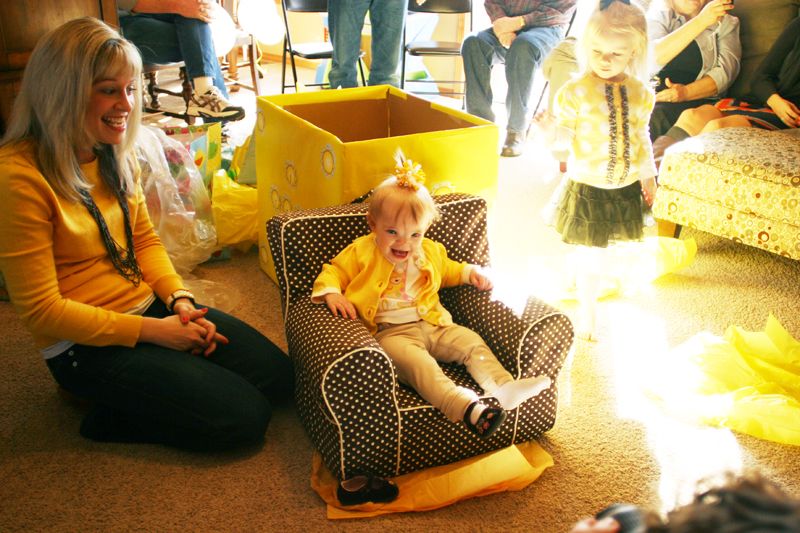 Ingrid loved Elise's new backpack. (and the graham crackers of course!)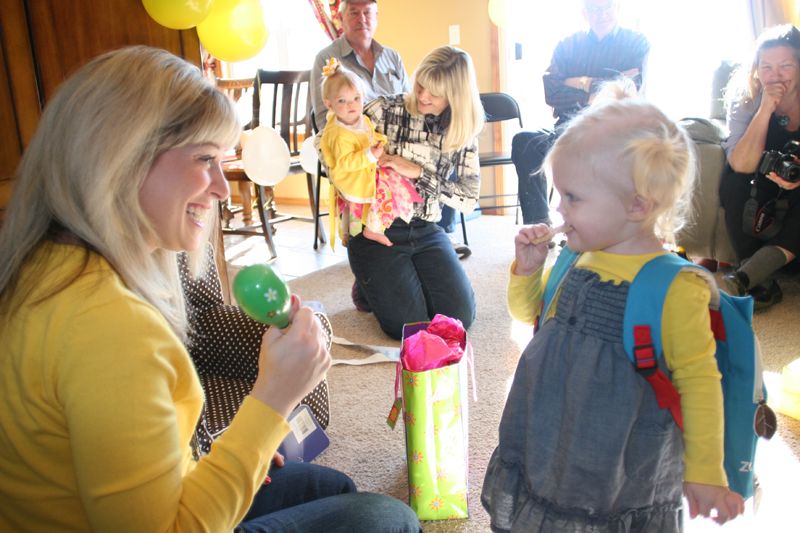 Elise was too busy cheesing it up for the camera to try her cake at first!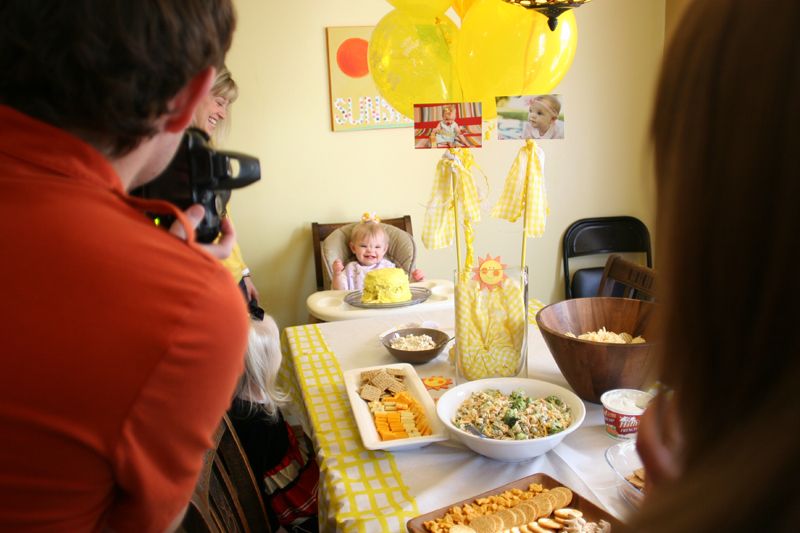 But it didn't take her long to dig in and love it. All the girls were so good with sharing and playing. We had such a great day together. I love these pics of the cousins in yellow.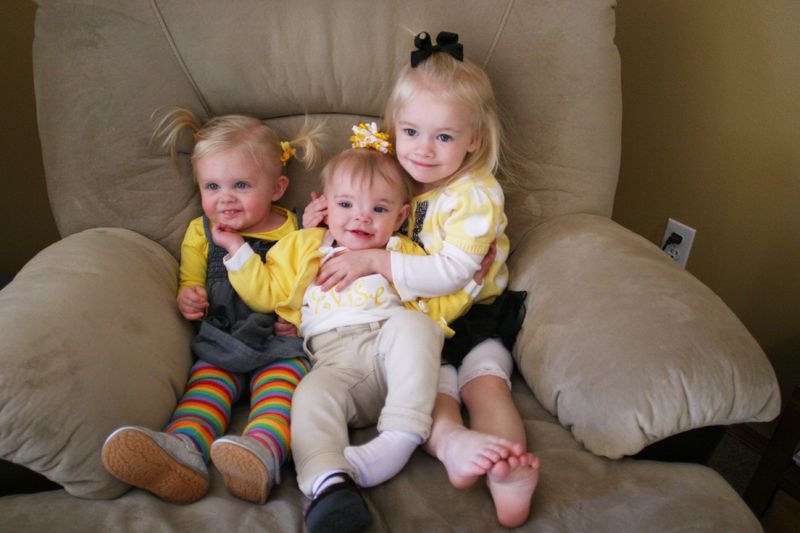 Next time, we will try to put Liv on Amelia's lap and see how that goes...:)