The weather here has been unseasonably warm. Like in the fifties and sixties! What? Is it really January? I'm definitely not complaining though. We've been making good use of our double stroller with lots of walks around the neighborhood. The other night I got to use our oven for the first time in months! It felt so nice to finally cook again. We've given our old 1952 Tappan Deluxe one last chance.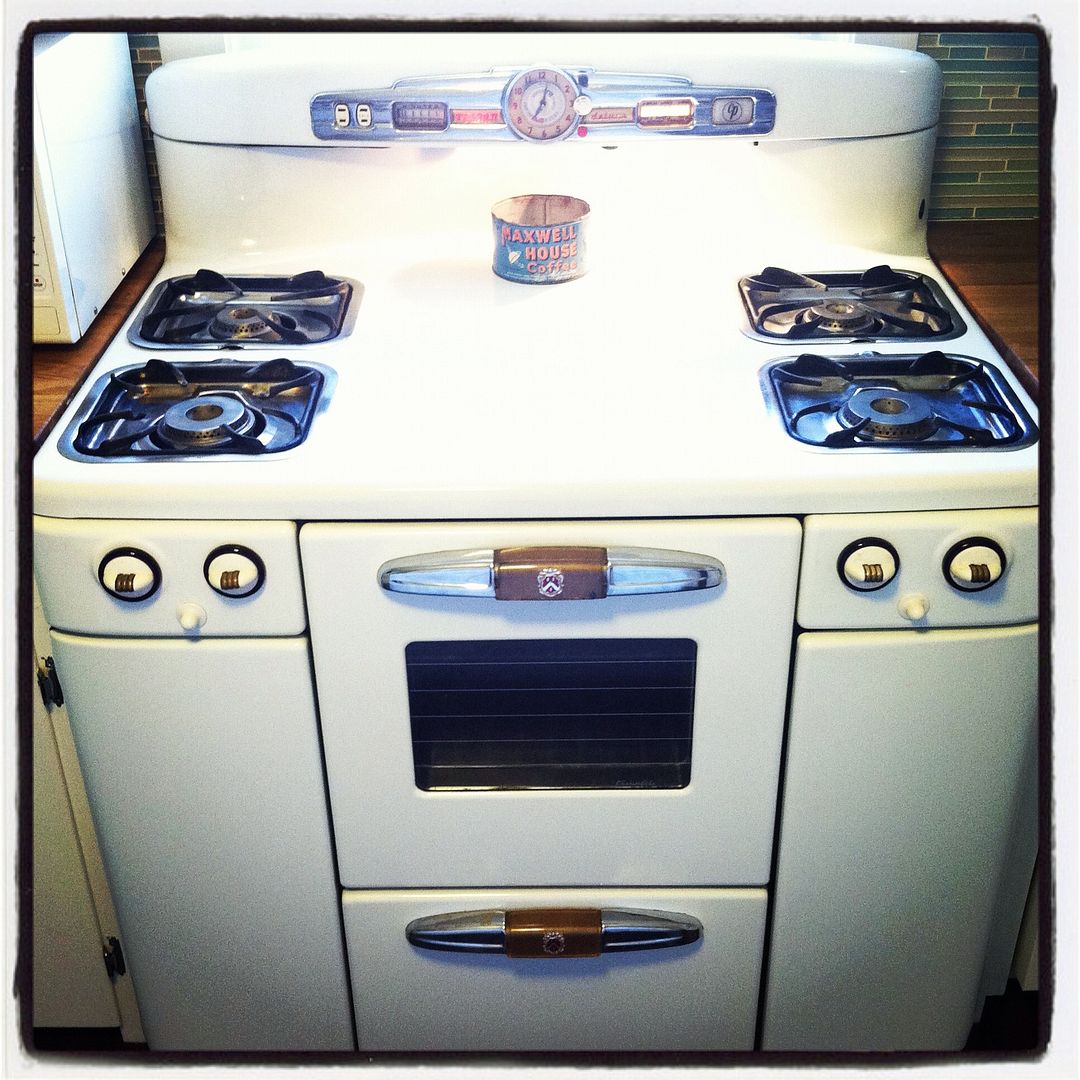 We sent the parts off to be fixed one more time. Thanks to Derek and Daniel, all the parts are back in place and the stove works once again. While I was cooking our dinner, Derek took the girls on a "stwolla yide" as Ingrid says. He took some good pics of my sweet girls. Both are loving the stroller. You'll notice Liv does not have on a hat even though it was a bit windy that evening. I have her so many precious hats, but the moment I place one on her head she screams bloody murder. So, no hat for her!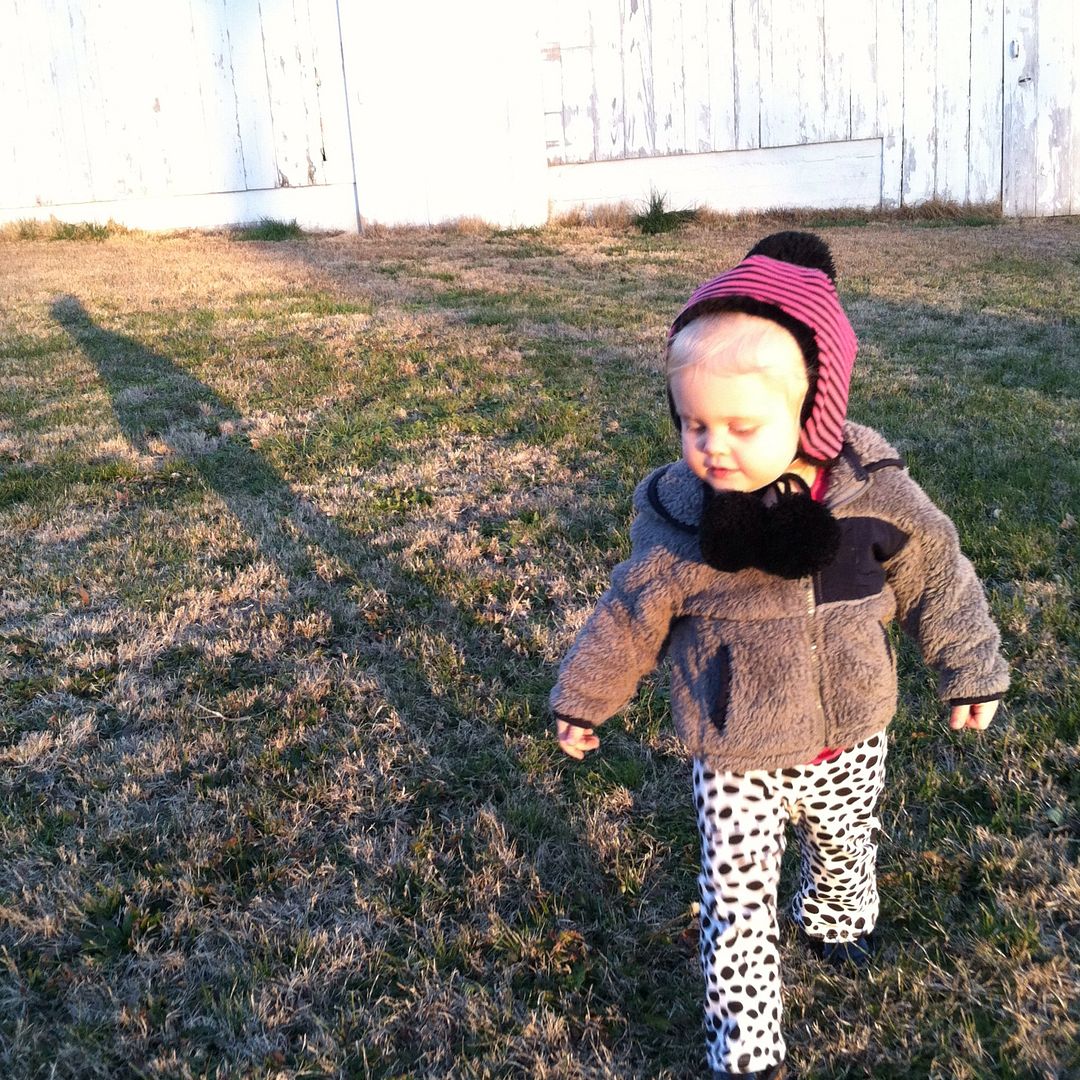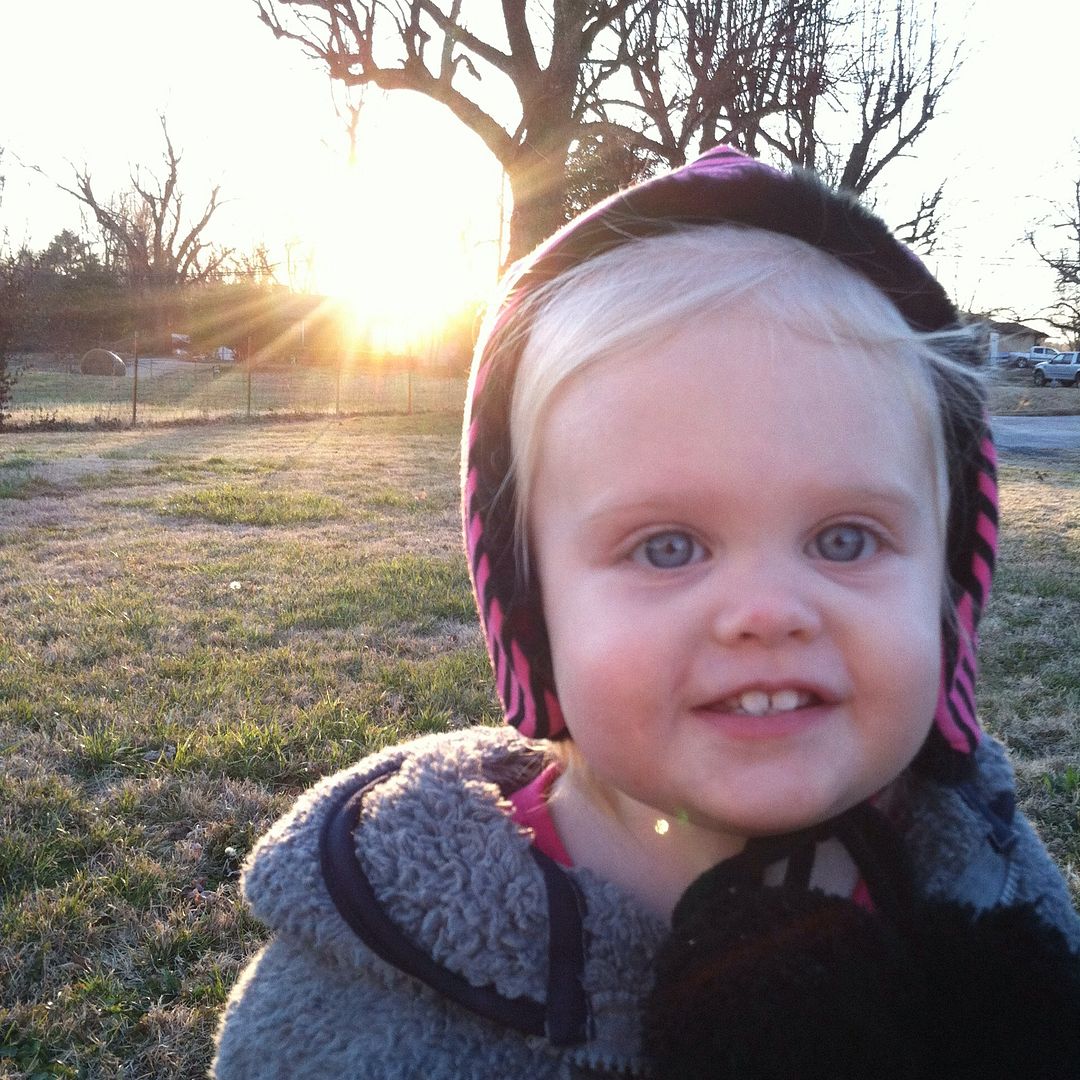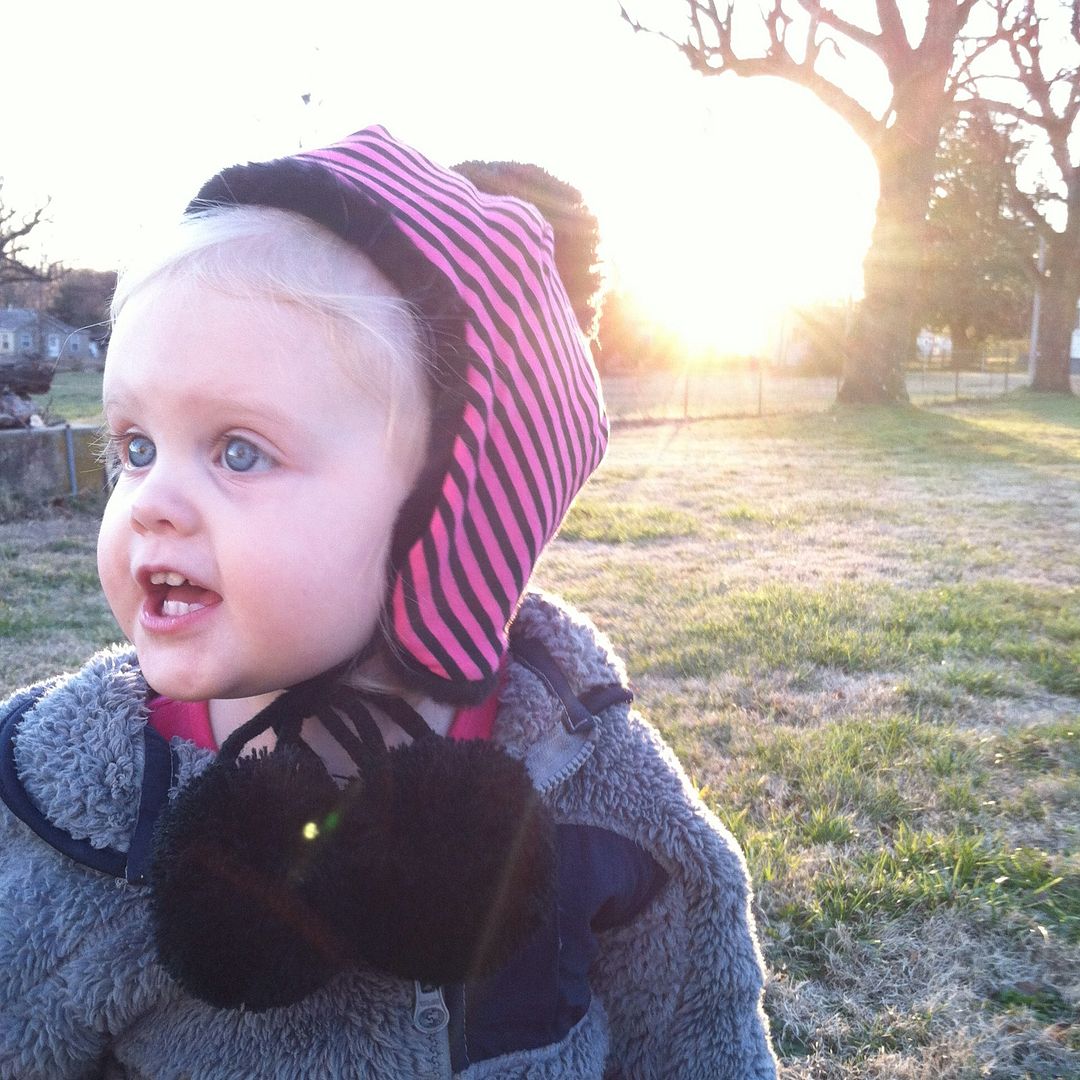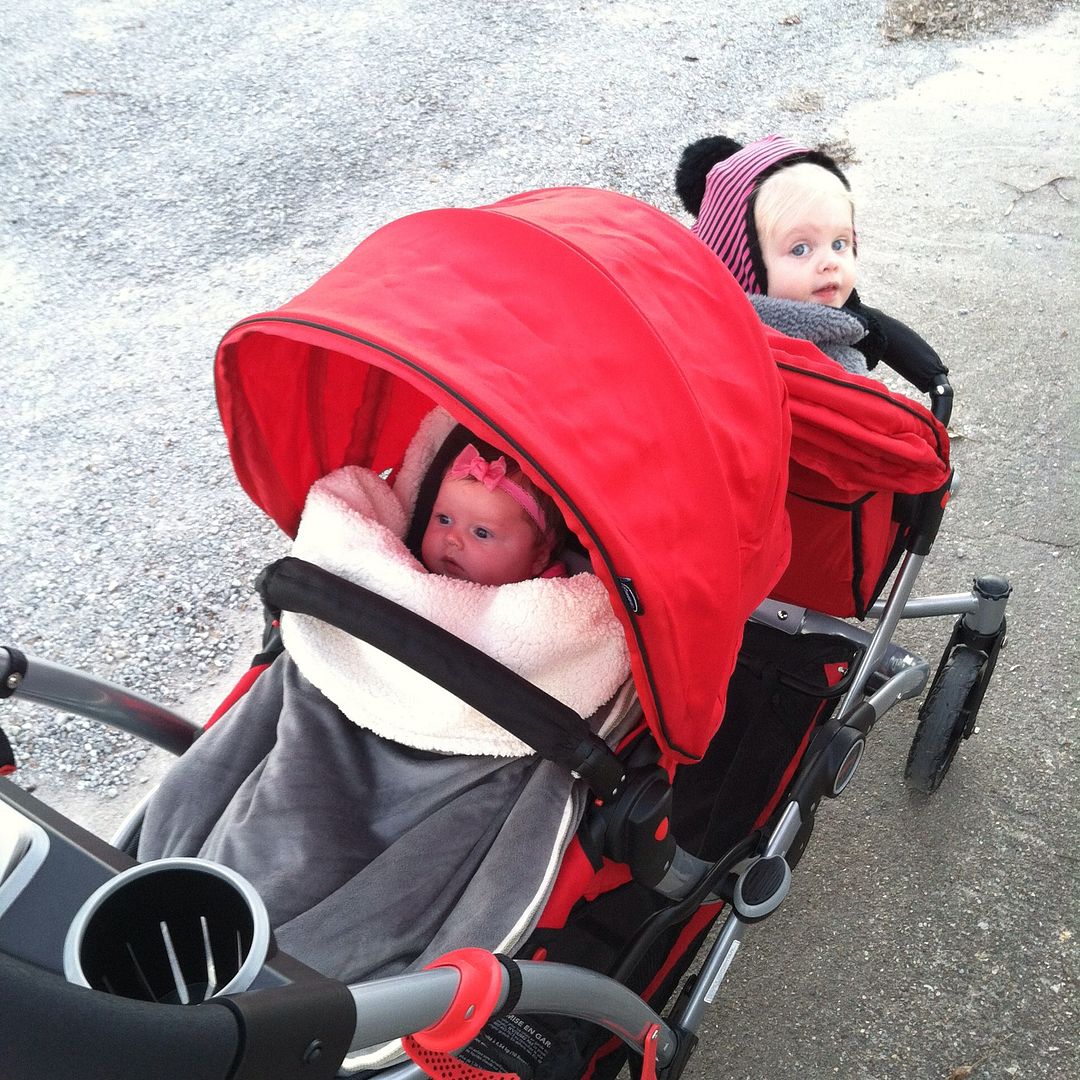 Hooray for this warm weather and spending time outside!