My "fashion" lately has been leggings, Derek's flannel shirts, and
these
awesome foot duvets (courtesy of my sister for Christmas). I don't get out that much with Liv and when I do, finding something remotely cute and still functional for breastfeeding is few and far between. I've always said dressing yourself after you have the baby is ten times harder than dressing yourself while pregnant. A few short months ago I could throw on a dress and a cute belt and be out the door in minutes. Now I must worry about making sure I can breastfeed (and soon pump at work) without totally undressing. And of course nothing fits like it did before. Granted, I never lost all my baby weight from Ingrid since I got pregnant when she was seven months old...but I was still in decent shape and to be able to wear a normal outfit without worrying about stomach pudge spilling out from all angles. It's been two months since Liv was born and while I've lost all the weight according to my scales, I have an enormous amount of weight that's been "repositioned" to my waistline. Thus making it hard to look and feel cute. So this fashion Friday is a major thanks to my husby who told me I looked pretty Sunday and wanted to take some pics of me. I was wearing a new top from Frenzy that I love. It has a very vintage feel and can be dressed up or down.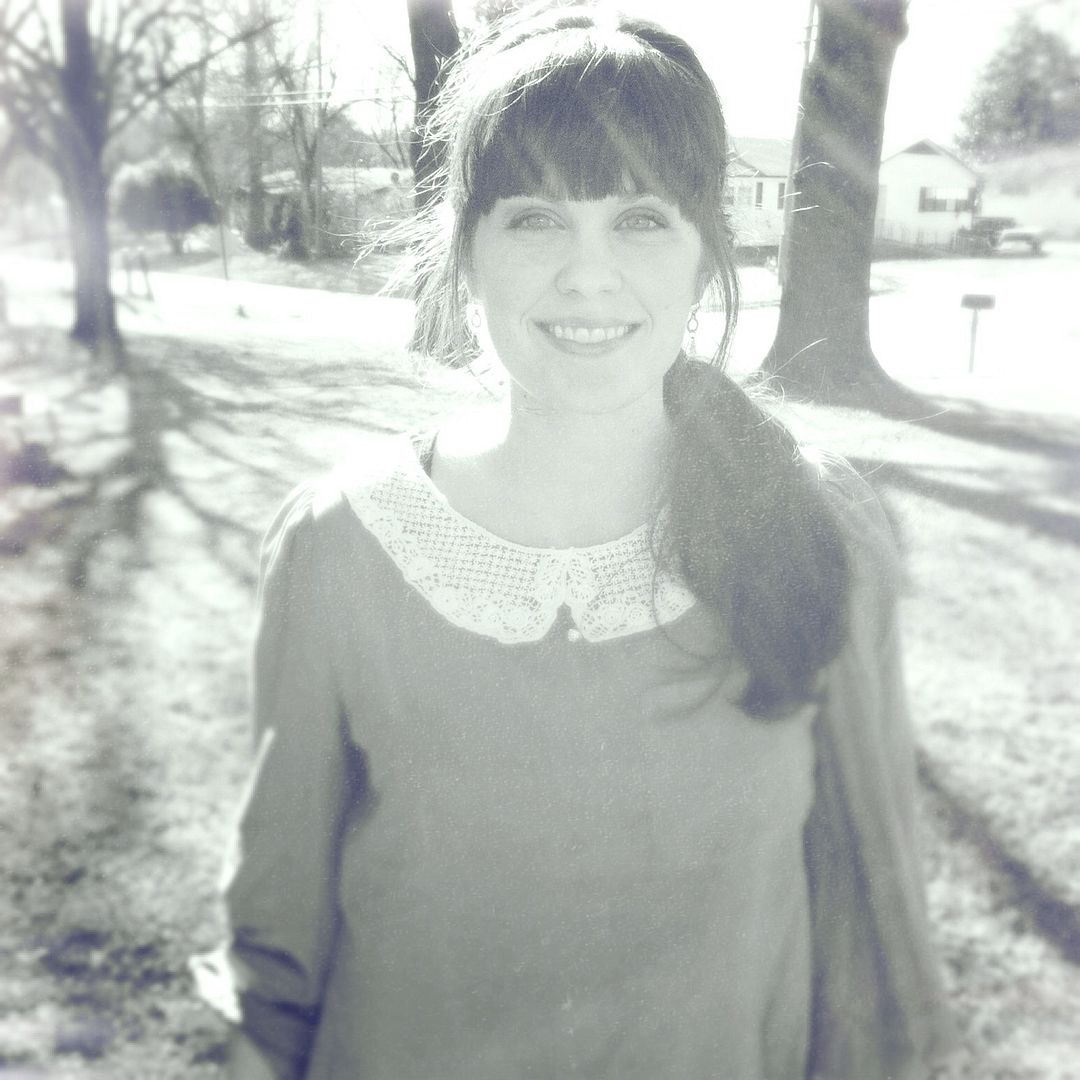 This was my attempt to show off the cute split back. Fail. You can't see it at all!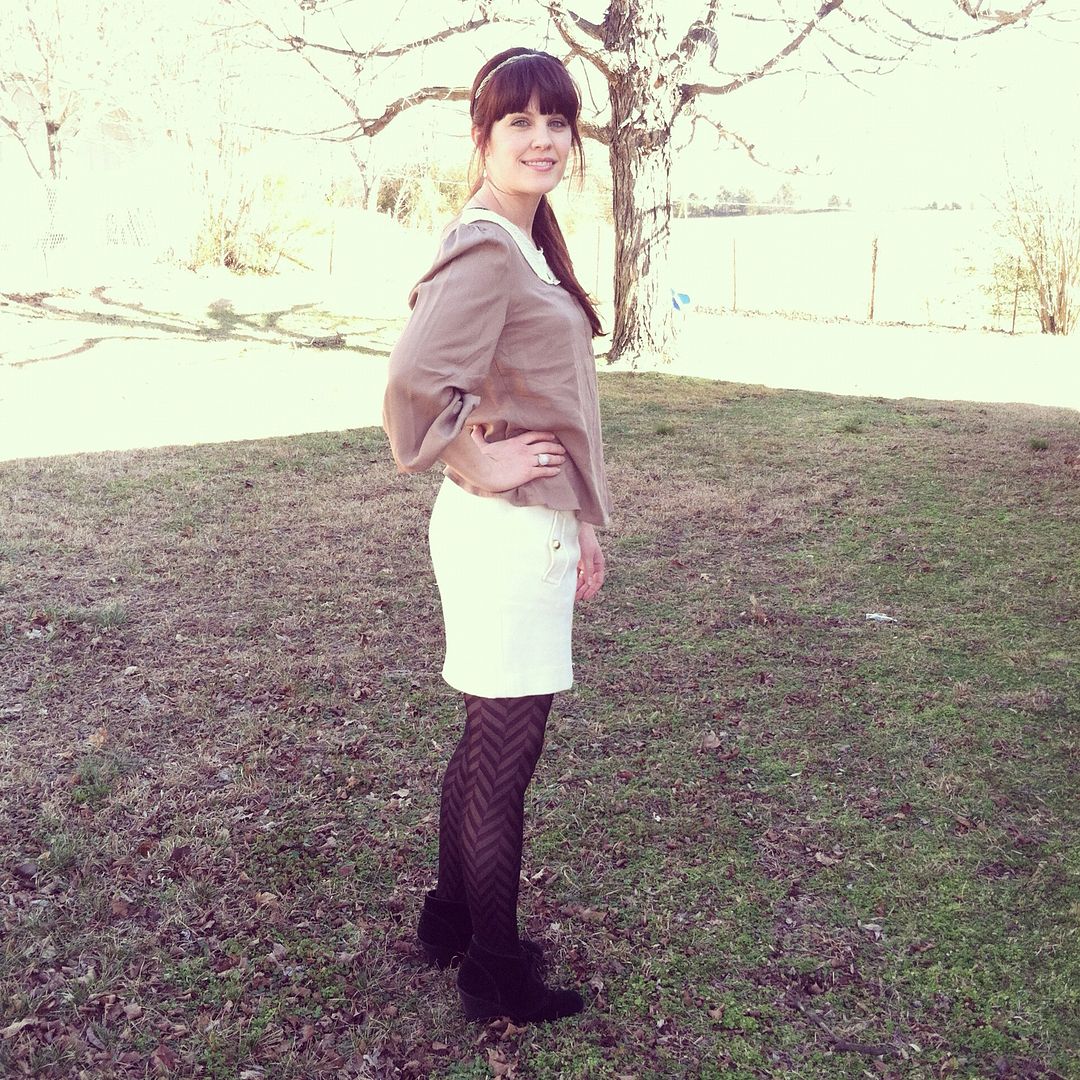 And let's not forget about these super cute tights! Some of my very favorites.
Thanks Derek for helping me feel a tad bit fashionable.