I absolutely love being at home with Ingrid. This has been the best summer of my life. I used to love my summer days of lounging around with nothing to do but watch T.V., lay out by the pool, workout, and relax. And don't get me wrong--a day or two of that would be welcome!--but I would never, ever go back to that kind of summer after spending this time with my girl. I love it. We started off our Friday with breakfast at Neighbor's Mill to send our friend Sarah off for the summer. We had good weather on Friday too. A nice cool breeze was blowing and we spent a lot of time outside. Ingrid is such a good girl.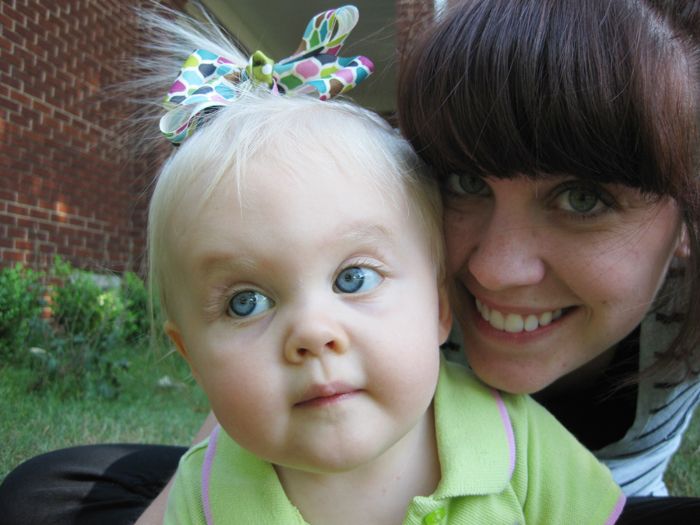 Does this hair look familiar to you? Hint: MINE has never flipped with this much vigor!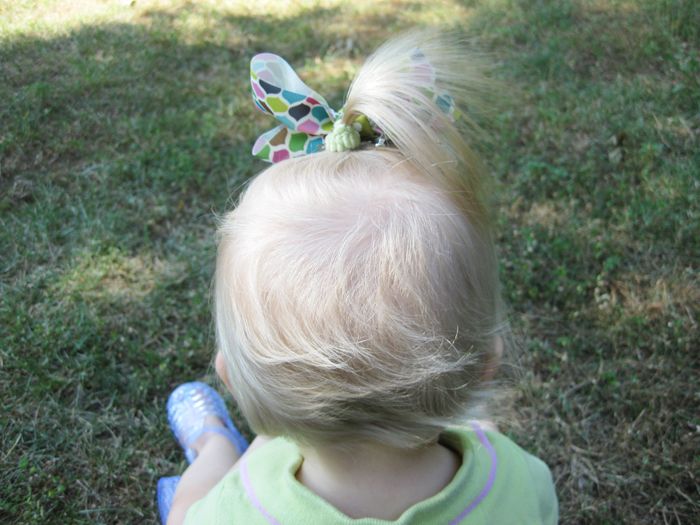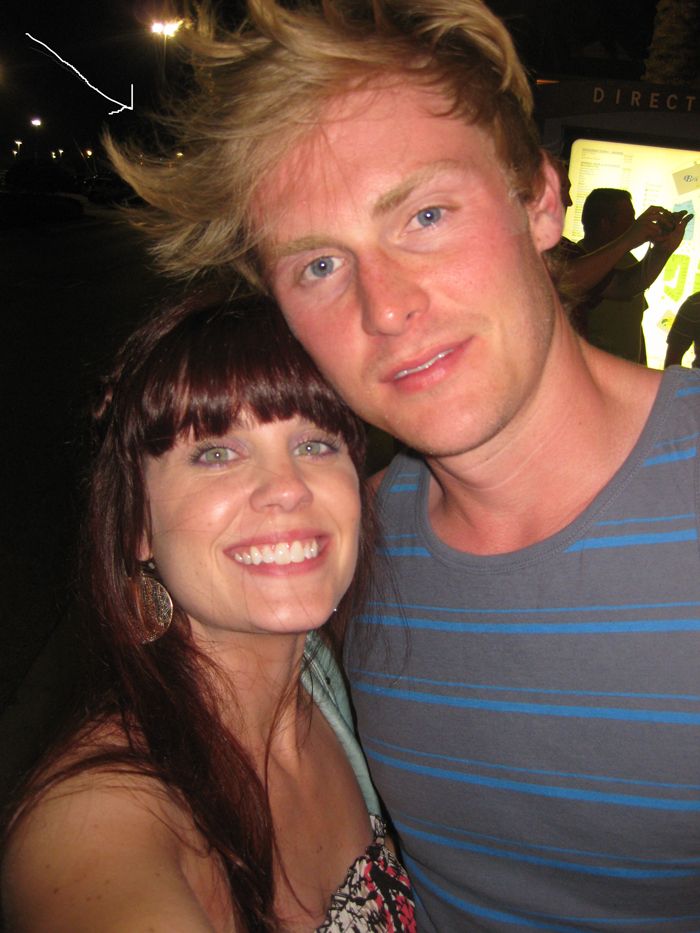 Is that Dada coming home right now??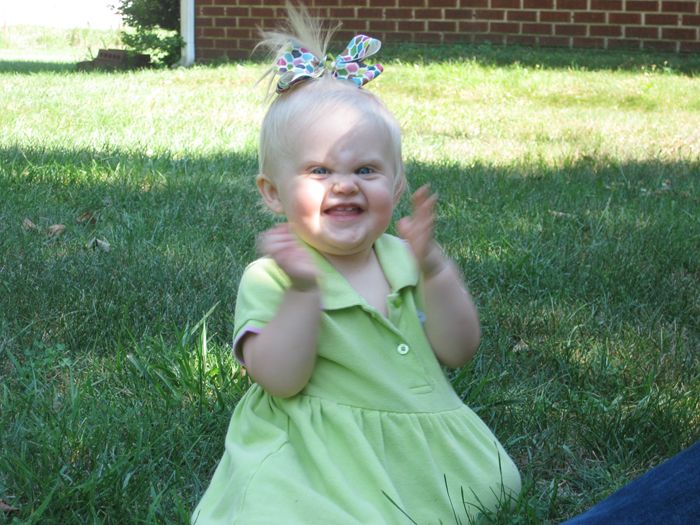 Walking--a little! Ingrid took 6 or 7 very controlled steps on her own this day. Yippee!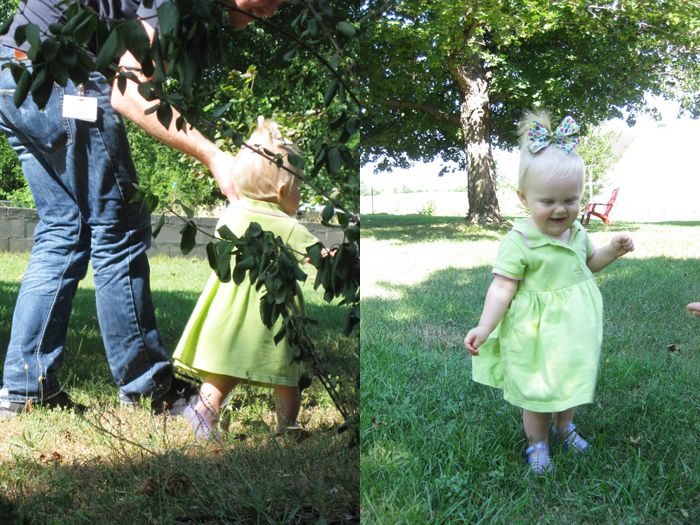 Flying high.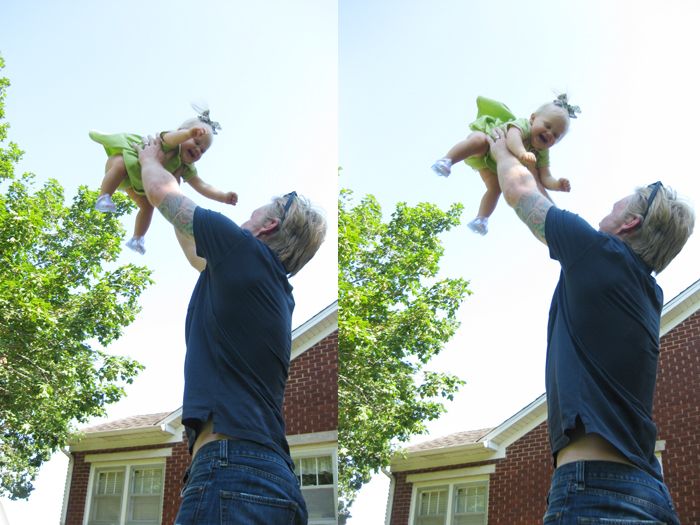 My girl is all smiles. Unless you tell her no. Three times. :(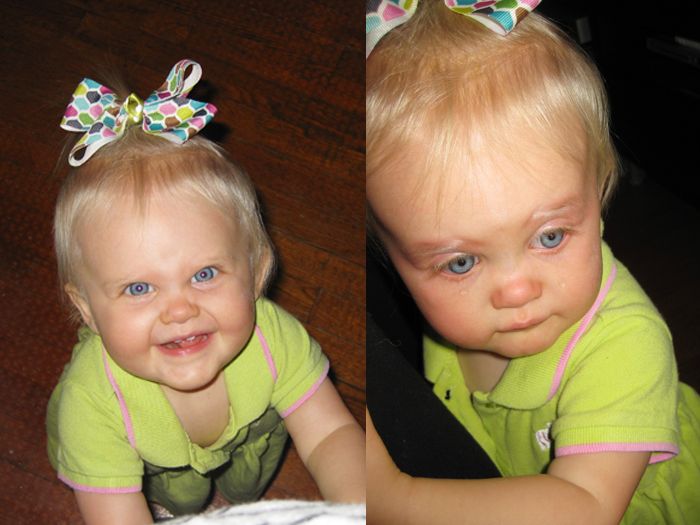 Sad picture I know! She perked back up very quickly though. We headed to Old Chicago that evening for some pizza. We took Ryan with us and had a great time. Despite a waitress who was below mediocre. And the fact that my food came after the guys were finished with their pizza. And that Ingrid was done with her food before anyone was served theirs. Hahaha. Sounds fun, right? It really was though. Ing was a champ. She nibbled on puffs, cheese, and pizza crust and sipped her water the whole 90 minutes we were there. I was proud of her. I got some yummy Orange Leaf yogurt afterwards. Hooray for fun Fridays.