Monday was the first day of my summer break. The first full day I had with Ingrid to start the summer. And we wanted to kick it off right. Normally we would call up mom and galavant around with her. But she was down in LR staying helping out a friend, so she missed out this time. We did, however, call up Heather and Amelia and Elise. And those three were ready to meet us at Target. We both needed new beach bags desperately. Somehow I ended up with five sacks full though...All the girls were great shopping around in Target so we stayed and ate at the food bar and Amelia was in heaven. She loves that place. Turns out, Ingrid loves it too! I didn't even think to snap a pic. Drat. I did catch couple at our next stop, T.J. Maxx. Elise was asleep in her stroller, so we let Ing and Amelia share a cart. It started off great--Ing was playing with her toy in the front, Buzz was slurping her ring pop in the back.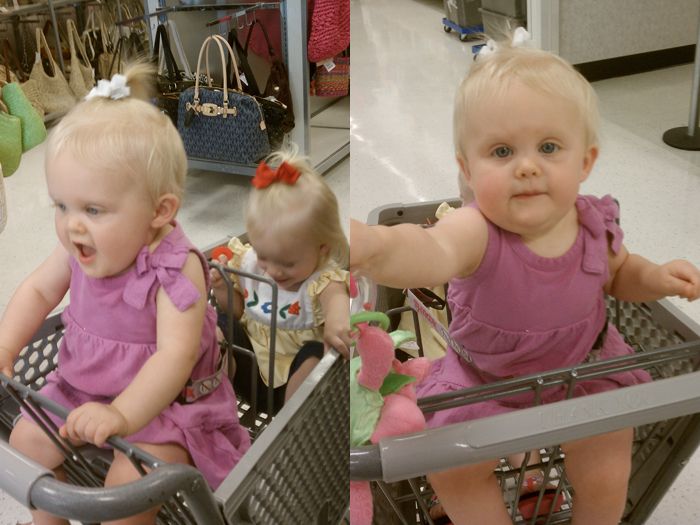 Until Ingrid noticed that ring pop. And she wanted that sucker so bad! Amelia kindly told her "NO Ma'am!" 1,000 times but it didn't help. She still wanted that sucker. And if she couldn't have the sucker, she was determined to get Amelia's bow!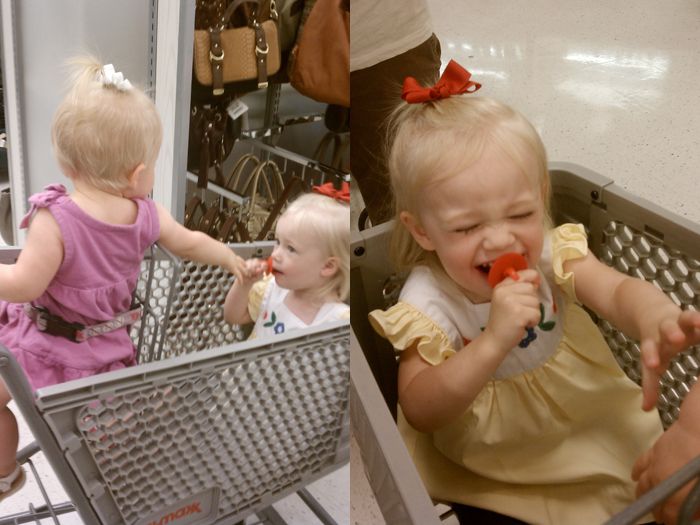 But Amelia was able to walk around the rest of time like a big girl. We had to head out after the Maxx because the girls were maxed out and ready for naps. Ing took a thirty minute nap on the ride home and then she was ready for more fun!
Fun=Puzzles, didn't you know?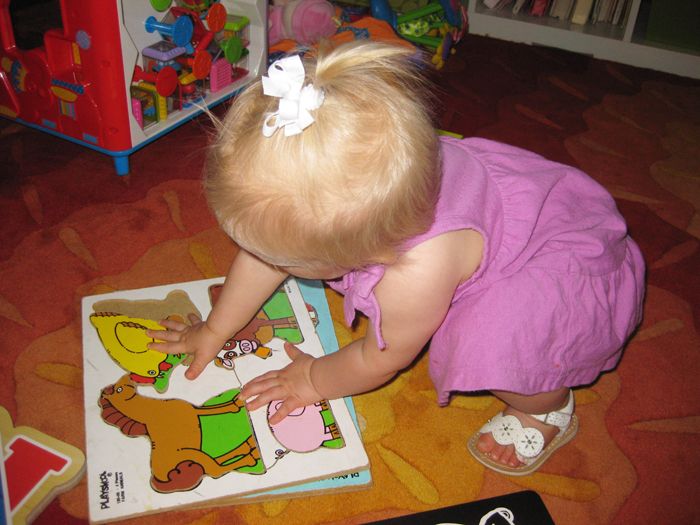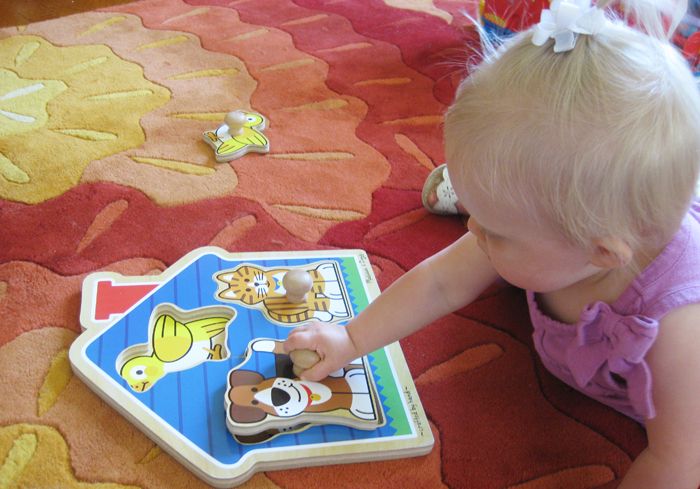 And pulling all your toys out of the toy box.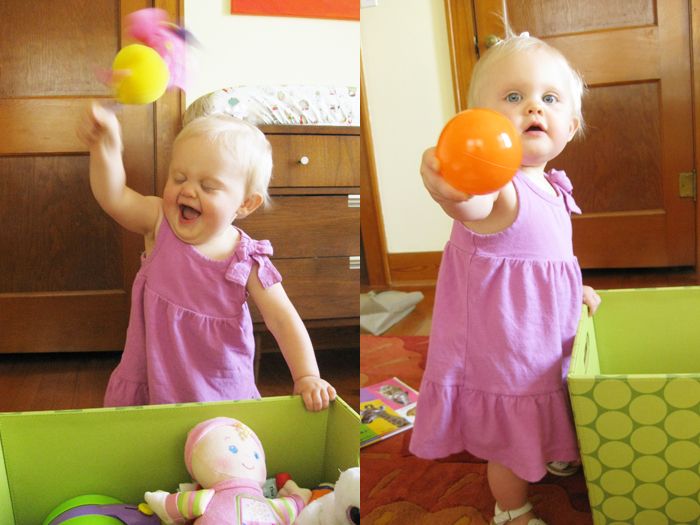 And showing off your new top tooth.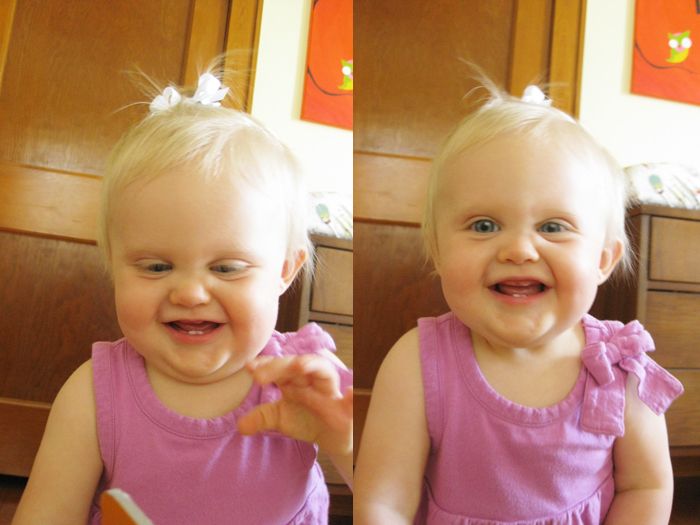 And standing all by yourself working hard to get that other tooth in.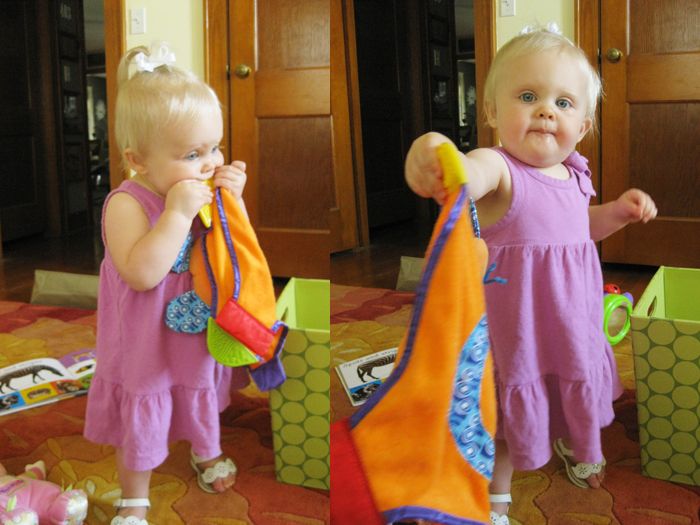 And the fun can't stop when dad gets home! So Ing slipped on her suit and hat and hit the pool. With her new water toys we just had to get at Target.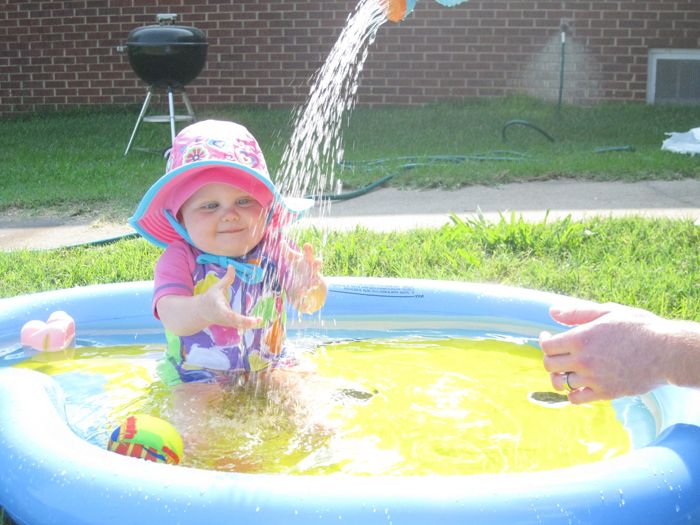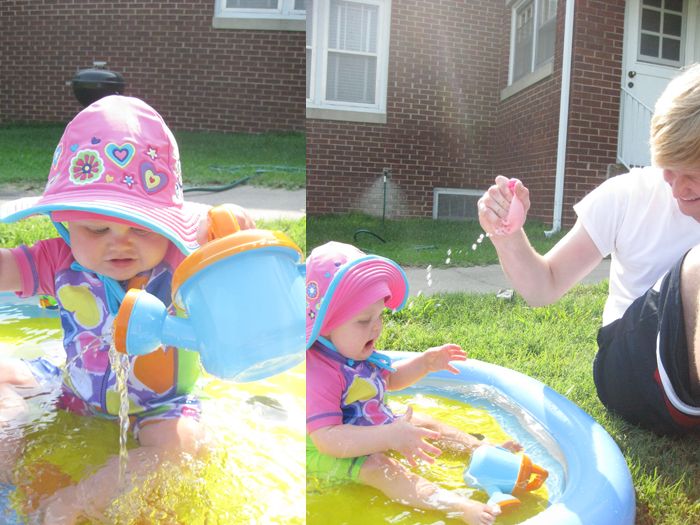 Day 1 of summer break was a definite winner!