You all know I have an obsession with swim suits. And it just carries over to buying them for my daughter. Little girl suits are so precious. I see them everywhere and just want to buy, buy, buy. BUT I don't. I have had very good restraint in this department. I have only bought the girl one suit. The cute one she wore on her first swim at the family reunion. All the other suits have been gifts or hand-me-downs. This blue suit is Ingrid's first two-piece. It's covered in polka dots and cute as can be. It was a gift from Gammy. We scored it at a garage sale a friend was having. She was selling nothing but little girl clothing. We hit the jack-pot, finding things for all three girls! This swimsuit was one of my favorite things we got.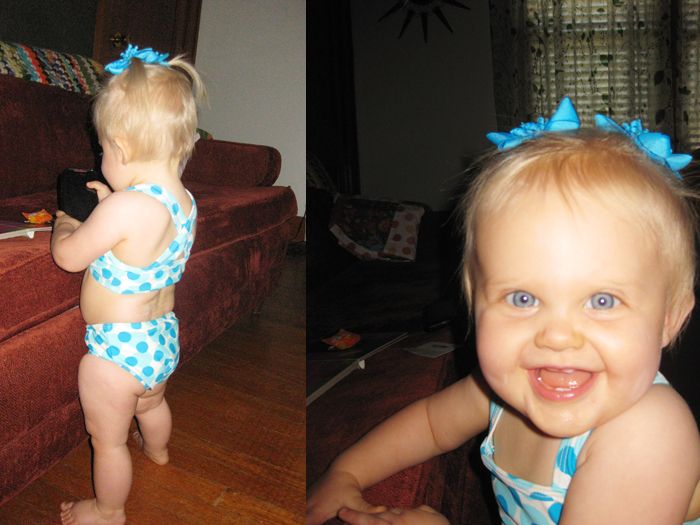 We got some splash balls at Target the other day and Ingrid has had so much fun with them. She can throw the ball really well. She tries to catch it when Derek throws it back but it usually just splashes her. She loves splashes. I actually got one of her few catches in a snap!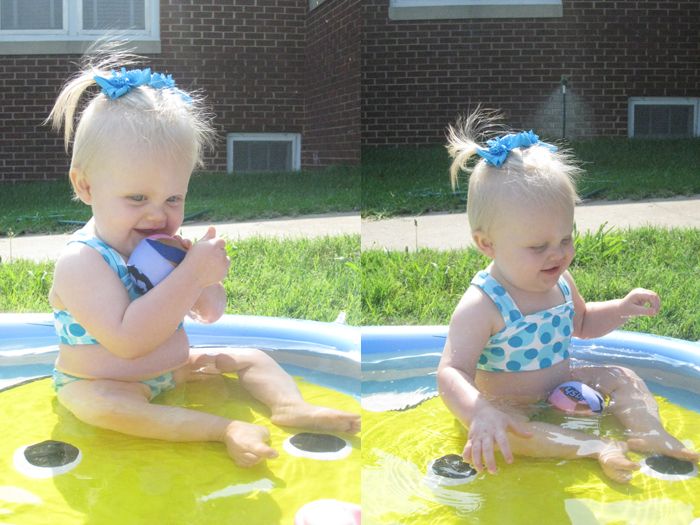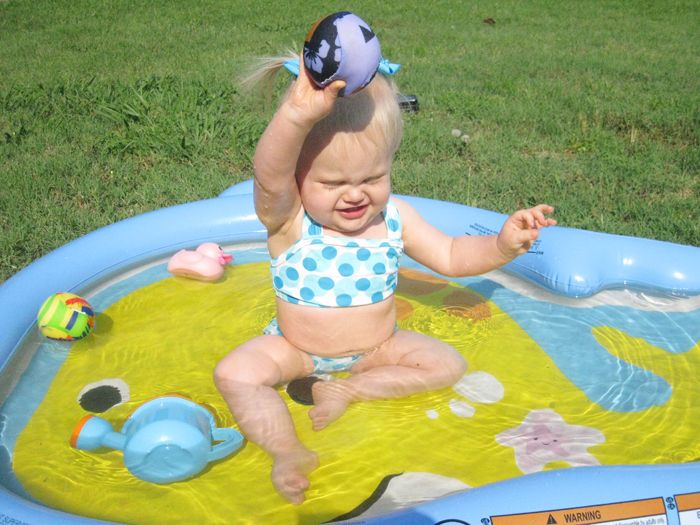 Ingrid normally stays in her pool for quite a while, but this time she decided it would be really fun to crawl in and out of the pool a hundred times. She thought it was a blast. She would crawl over the edge, turn around, and crawl right back in.
After several hundred times, she got a little too confident and started going in and out very quickly. Ingrid did her first face dive into the water and got a big mouthful.
She coughed it out like a champ and went right back to in and out. I decided out was a better choice and dried my blue-suited-beauty off. Ingrid loves being in her swimsuits because it's no diaper time. She gets a little chance to air out. She wasn't quite ready for jammies, so she and her daddy decided a couple of books would be a nice way to end the evening.