I love dressing up. And by dressing up, I mean any clothes that exclude the following: jeans, t-shirts, yoga pants, and sweats. One of the best parts of vacation is "dressing-up" for dinner each night! As I already mentioned, the first night I was dying of a hunger attack, so the hair stayed wet and piled up into a bun. But i got to wear my new green shorts with the stretchy waist band (maurices), cream and orange striped silk tank (tj maxx), and brown wedges that slightly resemble MIA circa 1990s (rack room shoes).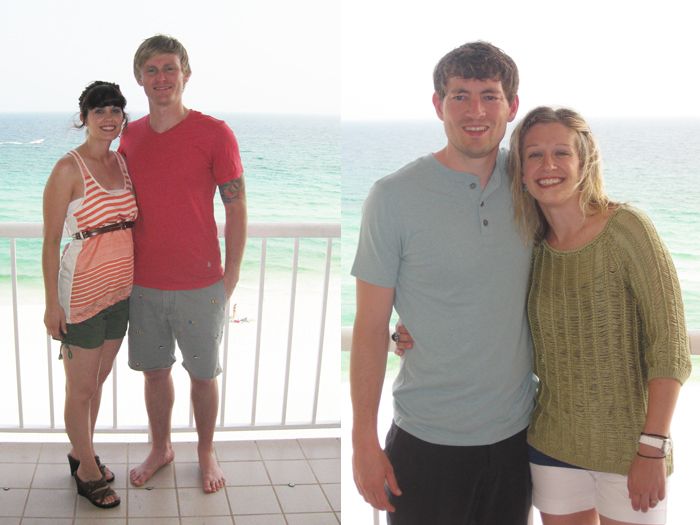 The second night I wore my long mustard yellow dress (target) that showed off the baby bump nicely. I borrowed Heather's belt because I could only find one of mine. I thought I had taken the time to actually pack belts and knew which belt went with which outfit. I couldn't find any of them--until I was repacking to go home. They were all there. Agh.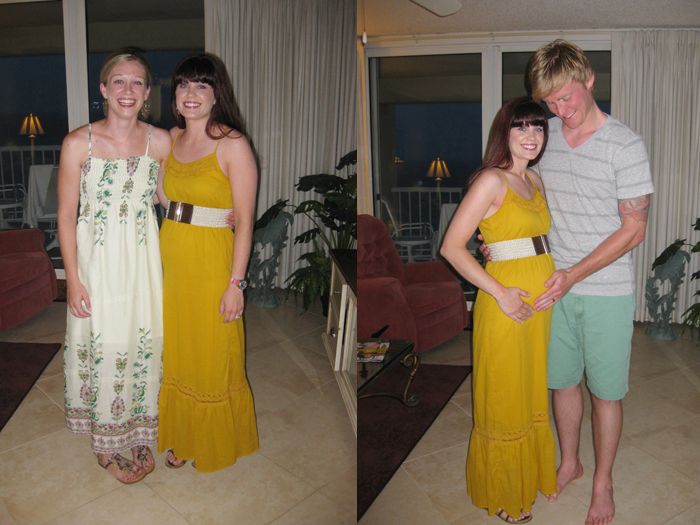 On the third night I busted out my Kohl's clearance wedges I got ages ago. I love those shoes but don't ever wear them. I actually took them off and changed when we decided to go to Hard Rock Cafe' because I didn't want to be overdressed for the laid-back atmosphere. At least I got a pic! This dress is one of my faves because it's so comfy and has pockets!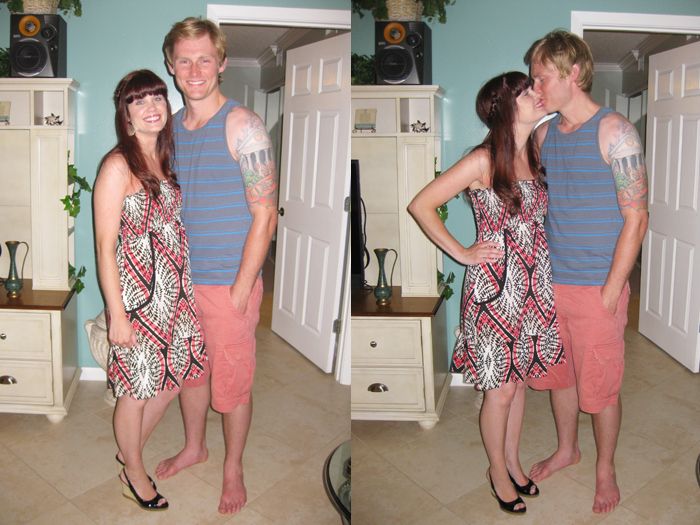 Somehow I have no outfit pics from the last night (I think Heather was hogging them all with her camera). But I couldn't leave Florida without thinking of my little Ingster. What is the classic clothing souvenir bought by millions on a beach vacation? Airbrushed t-shirts of course! D and I just had to get her one. It is as cute as can be. A perfect fit too.