Derek has been watering the lawn like crazy since we haven't been blessed with much rain lately. He waters it with the sprinkler and works out quite nicely. He's such a good yardworker. Saturday was brutally hot and he decided to run through the sprinkler with Ingy boo. She was up for it without a doubt!
The first sprinkling.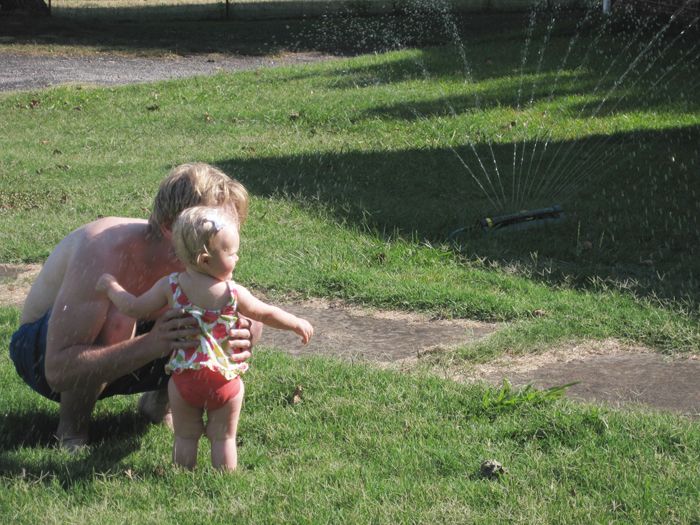 She loved it! And was ready to run full force through the sprinkler.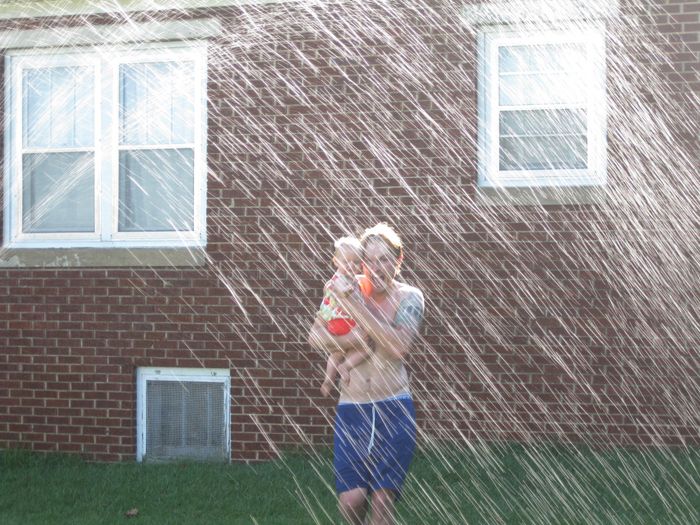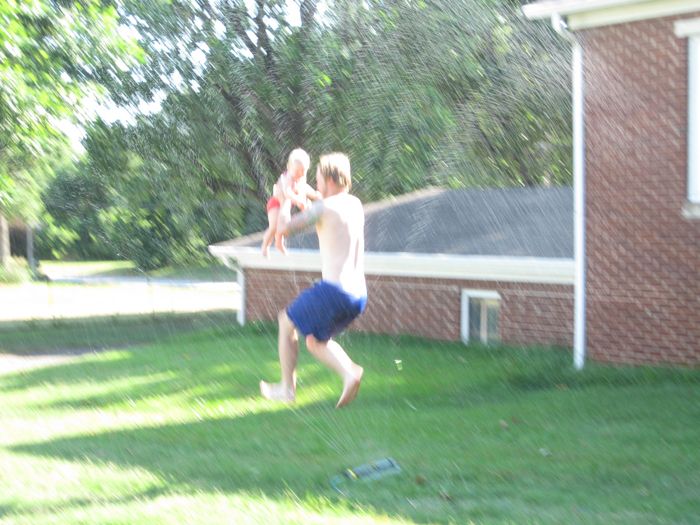 This is too much fun!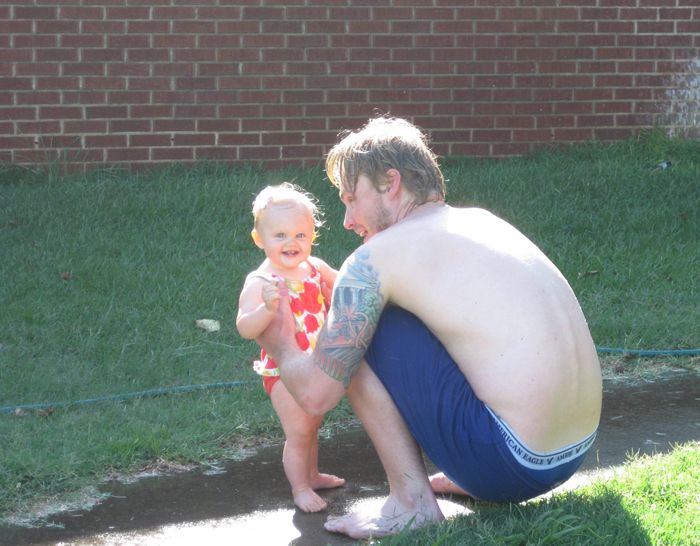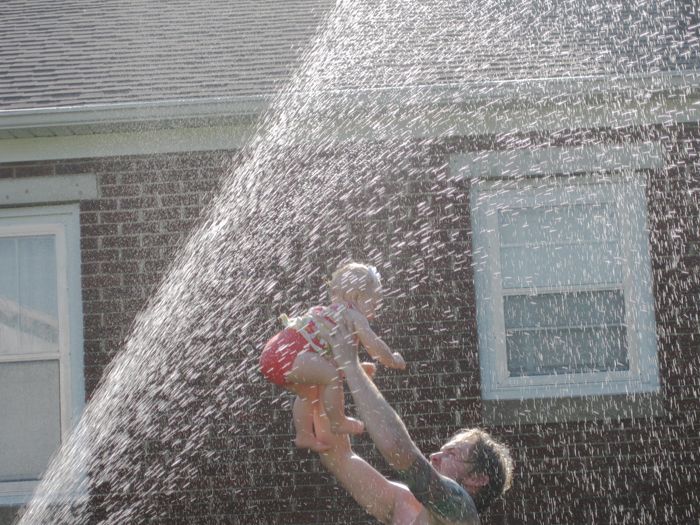 Whew. That will make a girl wet and worn out. But it was a blast. Thanks, Dada.