Last week I left my baby girl for a much needed relaxing vacation to Florida. My plan was to rest, relax, sleep, read, and eat. I did all of the above. I knew I would miss my Ingrid Catey Bear but I had no idea how much. It was HARD. Very, very hard to be away from her for that long. But I knew she was having fun with her Nana, Grandpa, and Uncle Darren, so I tried to let it go. Tried. haha. Derek and I headed out with Heather and Ross around 11 PM (after Derek's 10 year High School reunion). The guys drove the whole way and Derek made an awesome playlist just for the trip. He got requests from each of us about a week before we left and purchased lots of songs on iTunes so we could jam to our faves. It was so much fun. We arrived in Destin to beautiful weather--clear skies, 90 degree heat, and a warm ocean breeze! Heather was the most excited upon arriving.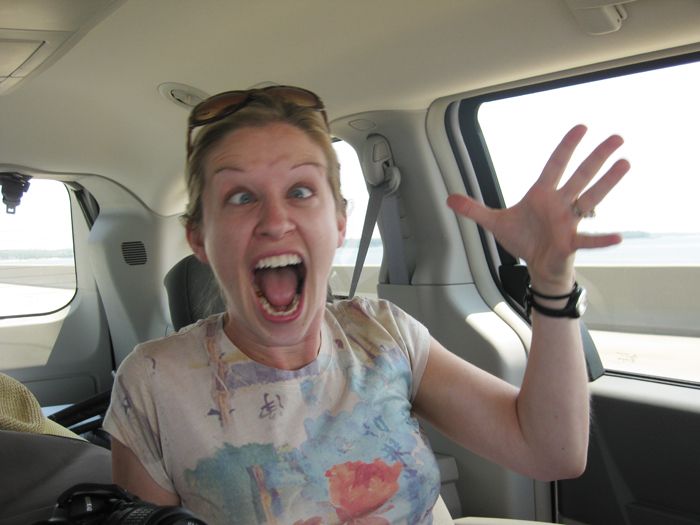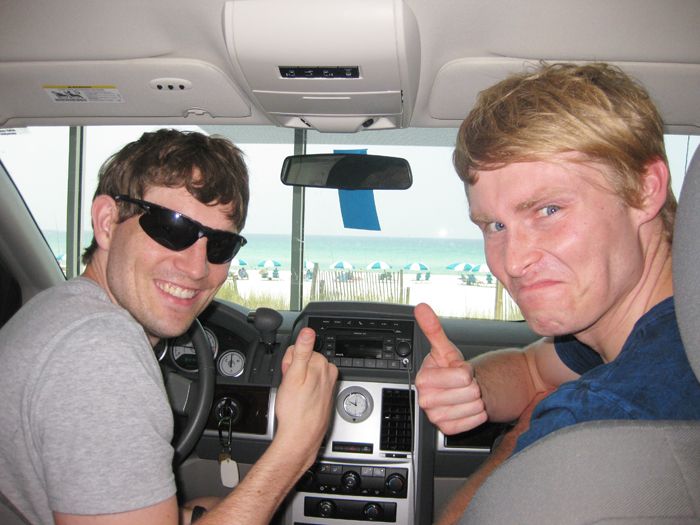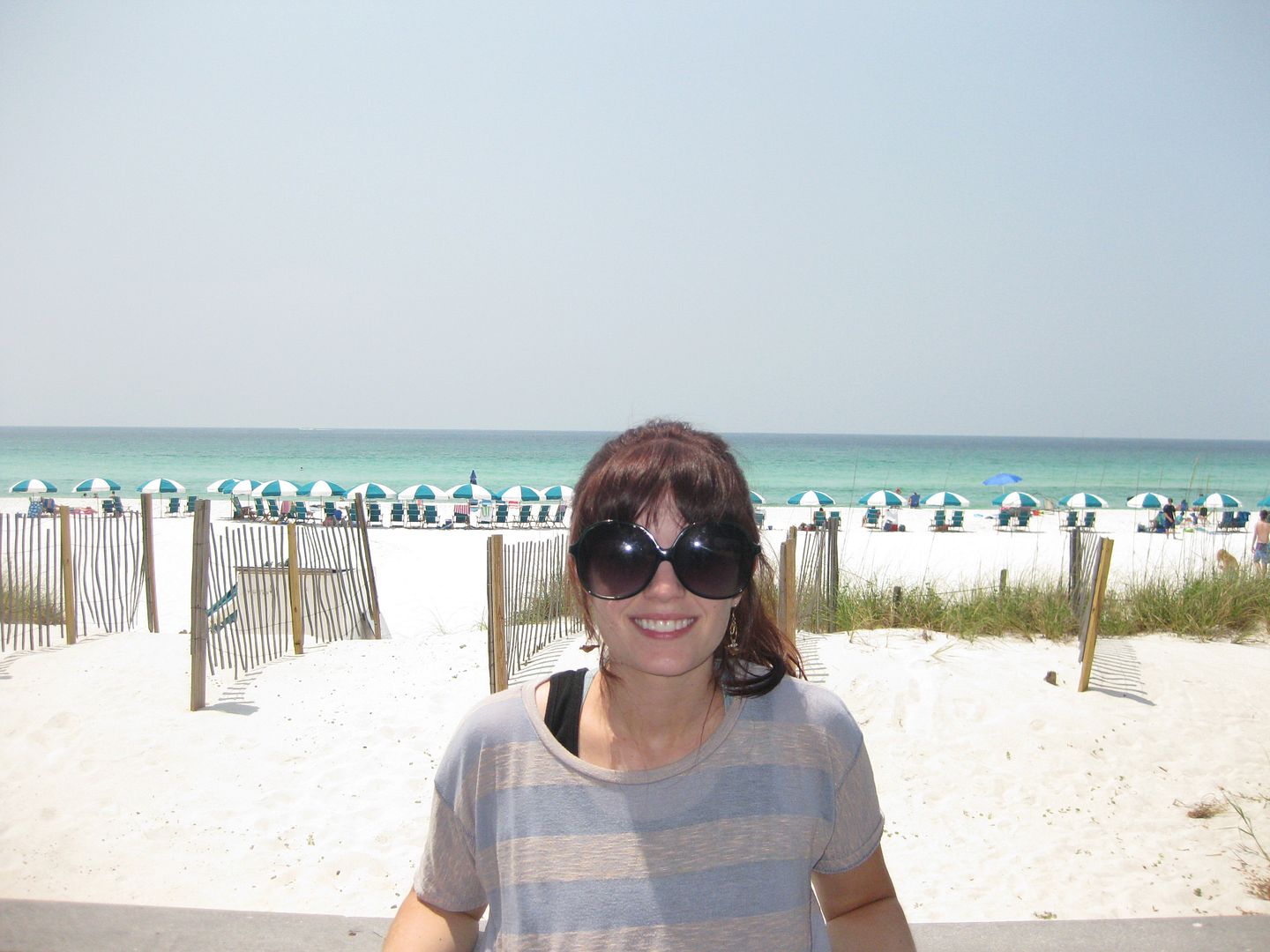 As soon as we checked into our condo, we didn't waste any time. We were ready to hit the beach! How could we not? This was the tempting view from our balcony.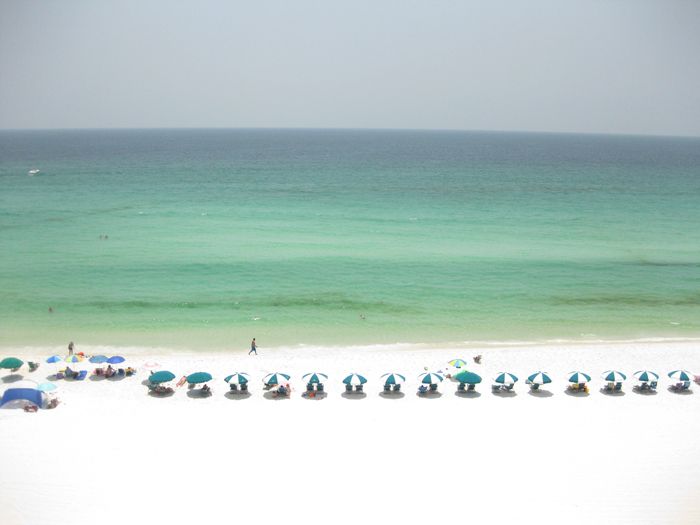 But sun safety first--Derek and I piled on half a bottle of sunscreen before catching some rays. Seriously--by the third morning, Derek and Ross had to run to the store to buy more sunscreen. The four of us had drained three brand new bottles of sunblock. That's what happens when your skin is as white as ours. (And I felt super "dark" since I had been self-tanning at home for two weeks prior. LOL)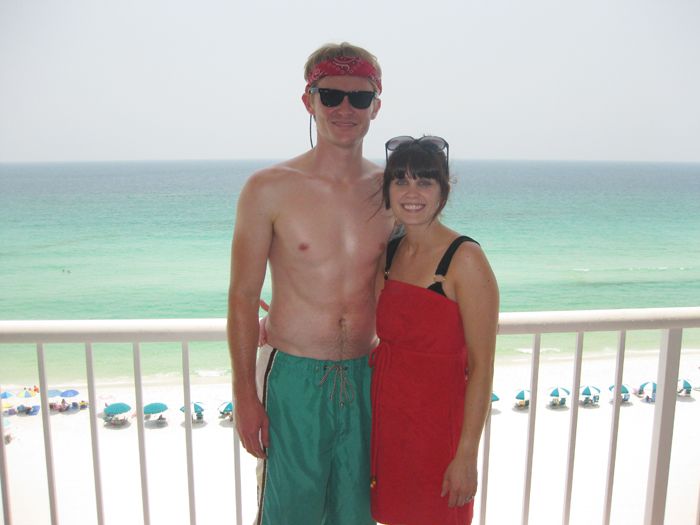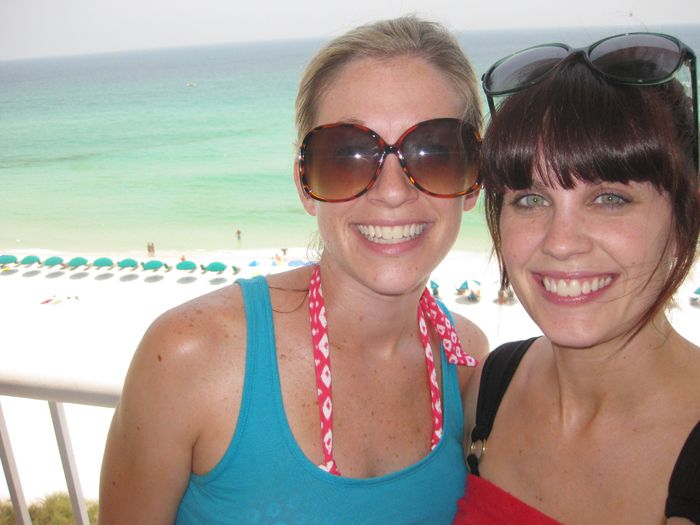 This is the resting, relaxing, and sleeping part I mentioned. I also got to read two wonderful books courtesy of Heather.
Heaven is for Real
and
The Room
. I strongly recommend both. I loved them so much.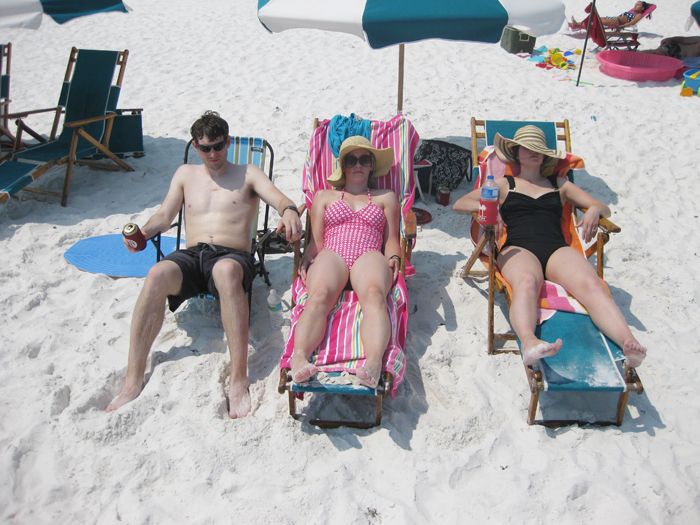 I got a few 16 week belly shots in my suits by the shore.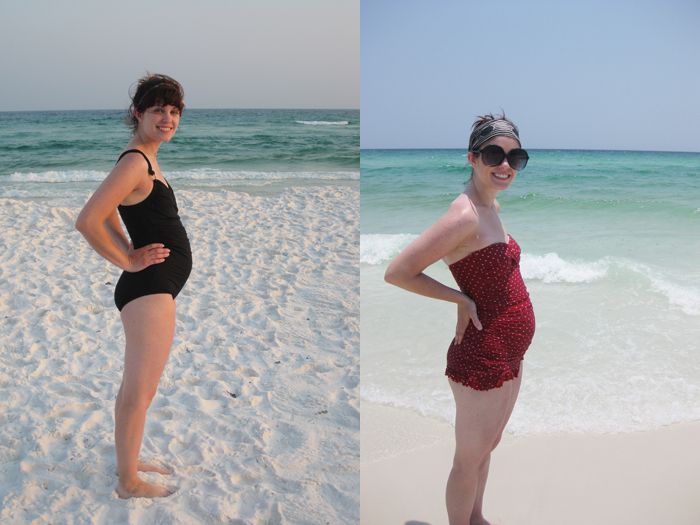 This was the first trip the four of us had ever taken together and it did not disappoint! We had more fun than I even dreamed. So many laughs--I think that's how I didn't gain any weight on the trip--haha. Too many calories burned from laughing my head off. I can't wait for many, many more trips with my sis and brother-in-law!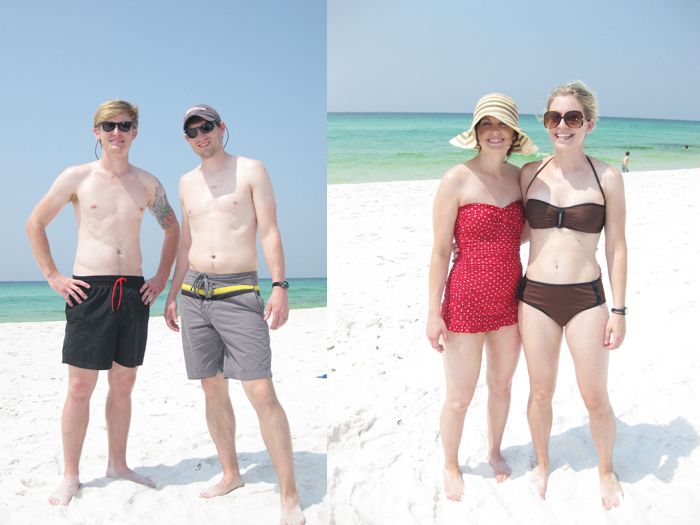 Did I mention that we missed our girls?