We got back from the reunion on Memorial Day. And we did not want the fun to end. Since it was super hot out, we (Derek) blew up Ingrid's little whale pool, filled it up, and sat it in the sun to warm up. We (me) unpacked all Ingrid's stuff and settled in for a much-needed nap. When we awoke we found that the pool was very warm indeed. I put on Ingrid's most patriotic swimsuit (thanks Amelia!) and we headed to the backyard. I just new she would love it since the water was much warmer than the reunion and she had so much fun there. I was a little surprised when Derek sat her in the water and she quickly hopped up and held on to Derek for dear life.
That only lasted for a brief second and then she was back to her water-loving self.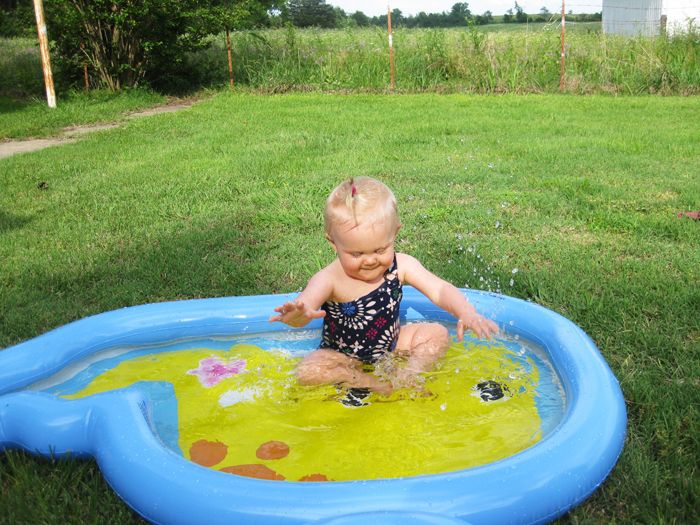 Ingrid splashed and splashed and splashed. She started getting pretty wild and water was all in her eyes and nose and mouth. She didn't care one bit! She just wiped her eyes and kept on splashing.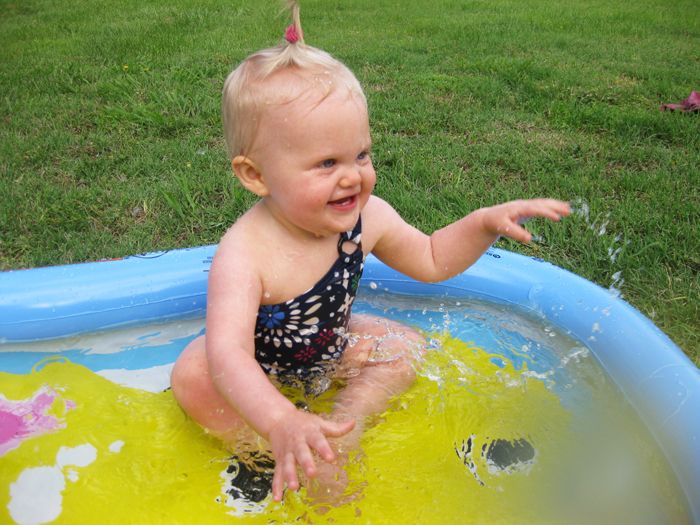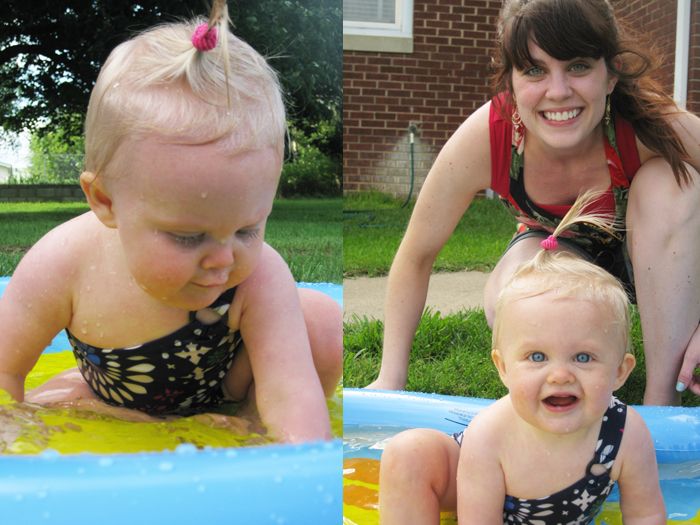 Ingy didn't really want to get out of the water, but it was time for supper and Derek and Darren needed to work on a surprise project.
While we were inside drying off and eating dinner, they were busy hanging her new swing from our best shade tree in the backyard! I knew she would love it, because she swings at her Gammy and Gampy's all the time.