On our trip we had no set agenda. Nothing planned. Nowhere we HAD to go. We got to stay out of the beach as late as we wanted. And we took full advantage of that. (Except the first night when my hunger and low blood sugar made us eat dinner at 5:30!) One evening we broke out Bocce Ball. I love this game! I'm not the greatest--but sometimes I hit a lucky streak. I was feeling confident so I declared a boys vs. girls matchup. Not my smartest move. The guys mutilated us. But we had so much fun. I have a really good picture of Heather rolling in the sand practically peeing her pants in laughter, but since I got in trouble over the excited face in the last post, I'll refrain from making it public. Growl.
Look at that form! He must be a professional Bocce Baller.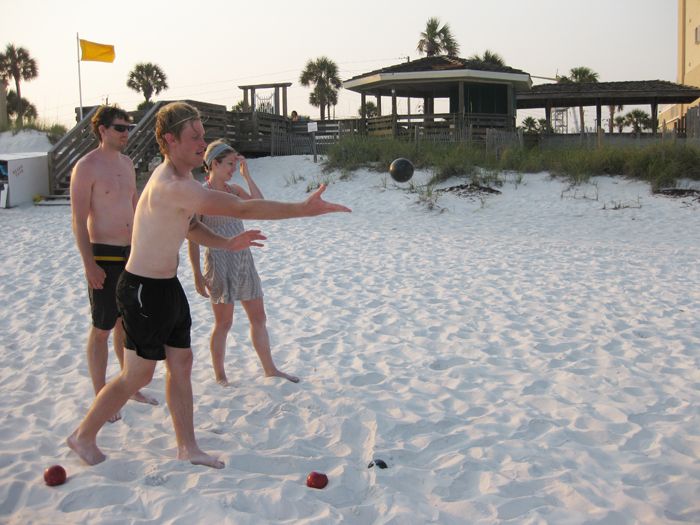 He also thinks I need help with my game. I don't.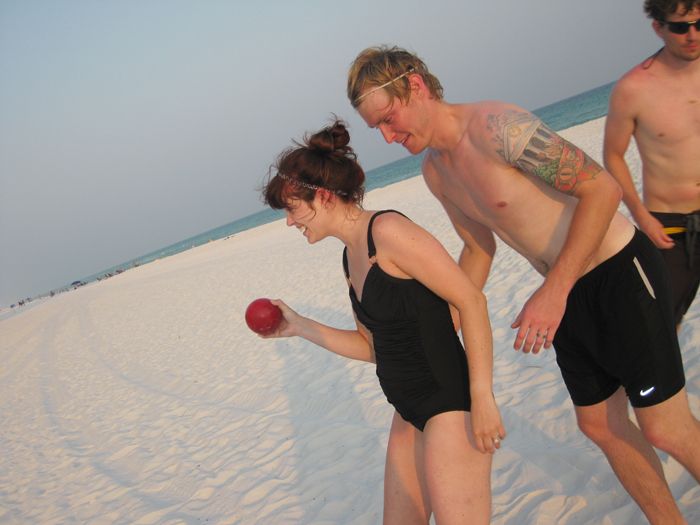 A rare victory set.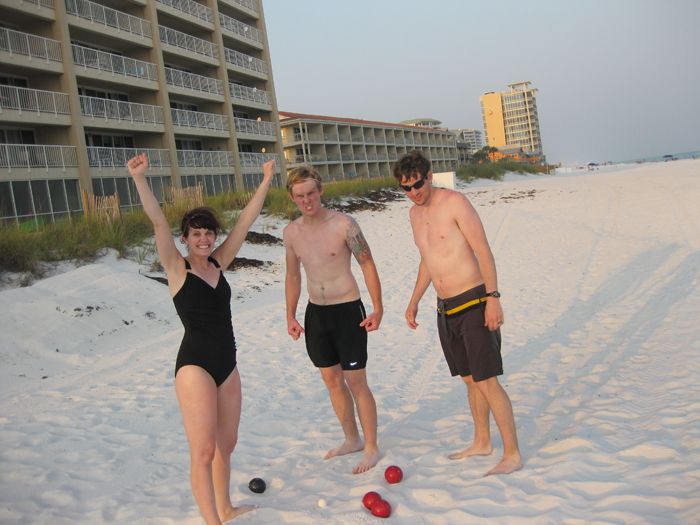 We are not sore losers.
I hope I get to play lots more games of Bocce at backyard cookouts this summer. I will win a game. I will.