"It takes a special man to father a daughter." --Anonymous
"Certain is that there is no kind of affection so purely angelic as of a father to a daughter. In love to our wives there is desire; to our sons, ambition; but to our daughters there is something which there are no words to express." --Joseph Addison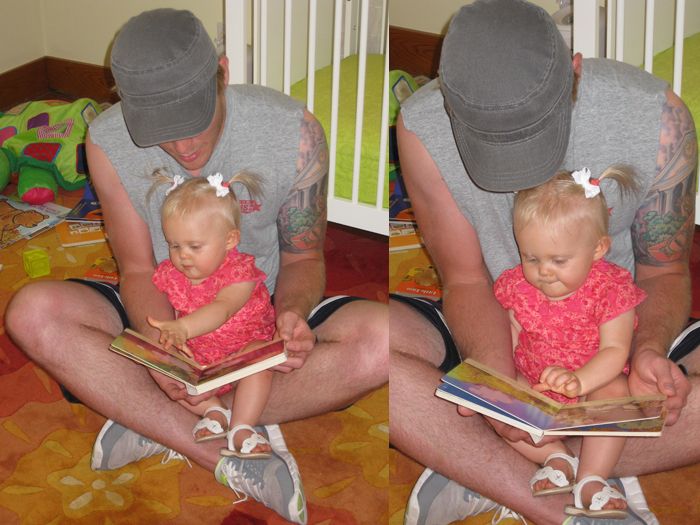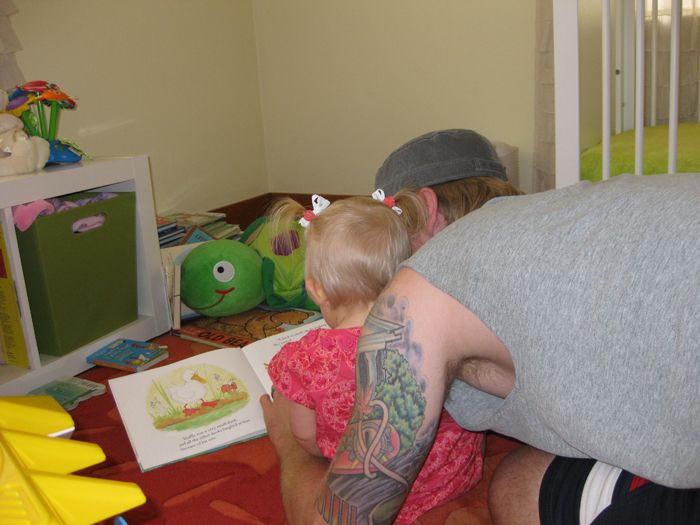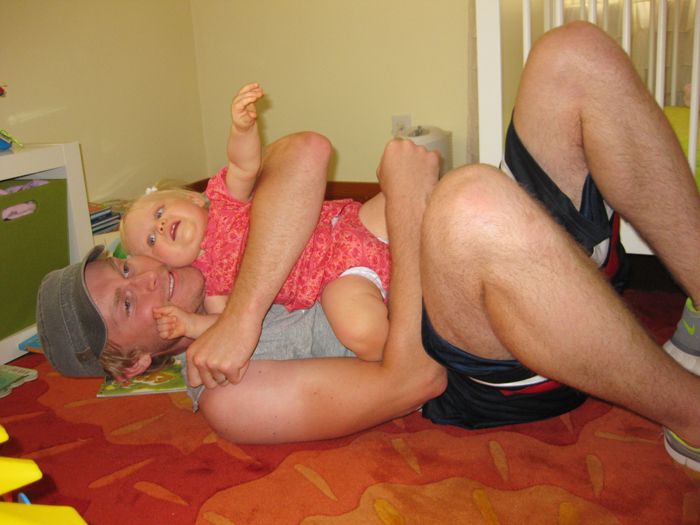 I love watching Ingrid with her dada. She adores him. Looks up to him. Searches the house for him if he's not there. She loves to read with him, play dolls with him, wrestle with him, swim with him, and cuddle with him. I've been with Derek for almost 12 years and seeing him as an outstanding father with our baby girl is my favorite thing. I'm so happy she will have a hero to look up to for many years to come.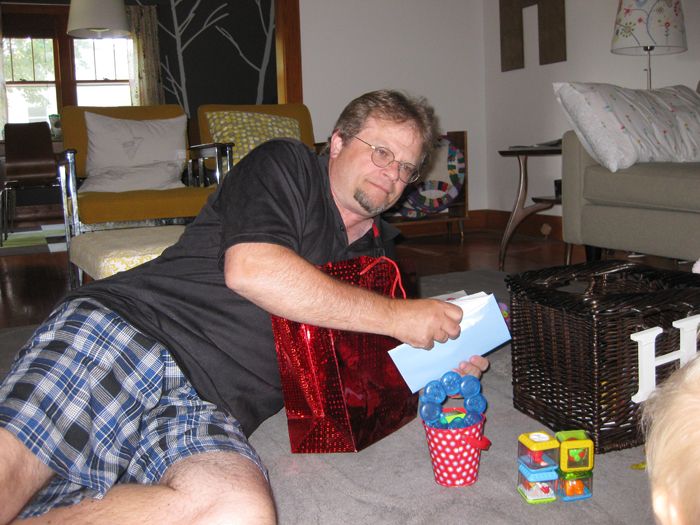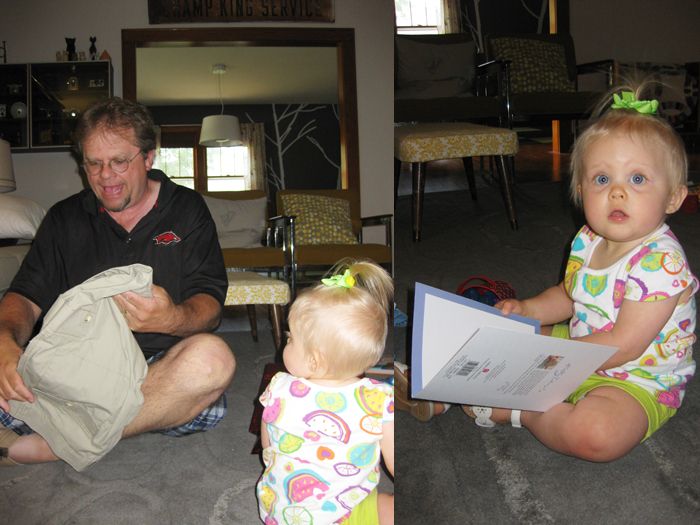 My dad is my hero. He always has been. He's the strongest, smartest, bravest, coolest dad there is. I look up to him with everything I have. He played cabbage patch dolls and barbies. Gave me rides on his back. Made out tests to help me study. Practiced basketball with me for hours. Moved me into my dorm. Took a vacation to the Mall of America. Walked me down the aisle. Loves my baby Ingrid to death. He's my dad.
I didn't get to see Daniel Sunday. But I can't go without saying what a wonderful father-in-law I have. He is selfless, loving, giving, hard-working, funny, and Mr. Fix-It. He has given up countless hours to help turn our house into a home. He will drop what he's doing in an instant to spend time with Ingrid. He is a wonderful grandpa and my husband's hero. Here's to dads!!!