I mentioned that I have now added Mother's Day to my long list of much-loved holidays. Here's another reason why. An extension to my already-wonderful Mother's Day gifts was a shopping day with my mom and sister. Kid-free! We haven't had a day for just the three of us in a long, long time. We had the best time. We got to the mall at 10:45 and left at 8:00. We ate lunch and supper in the food court so we wouldn't waste any time driving around. It was my dream day. I bought and bought and bought. Tons of good deals. Tons of clothes suitable for a growing belly. Tons of memories with mom and Heather. Meme and Jen even met us for lunch.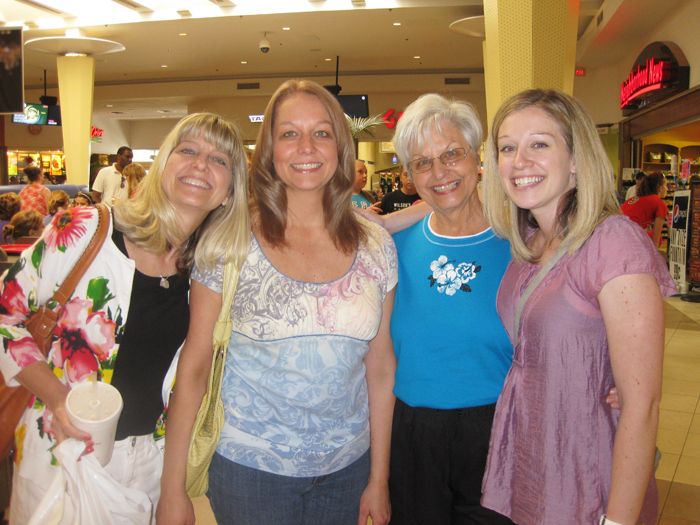 And since Derek did such a great job with Mother's Day, the pressure was on for Ing and I to come up with something good for Father's Day. What's better than a new pair of Chacos?? We were too excited and gave the sandals to D early. He loved them.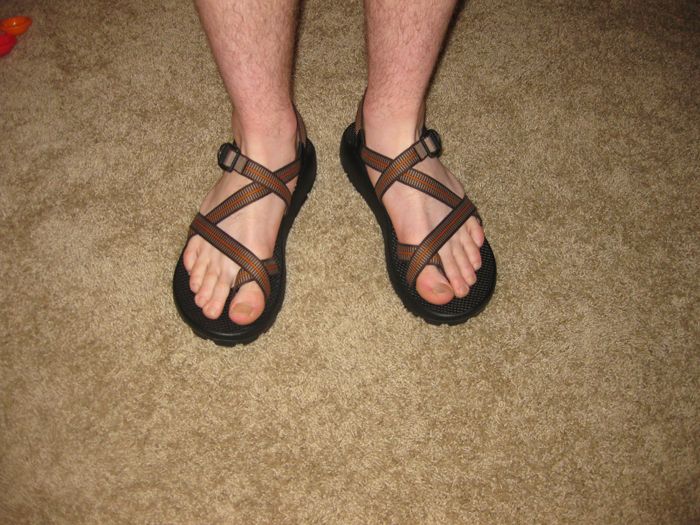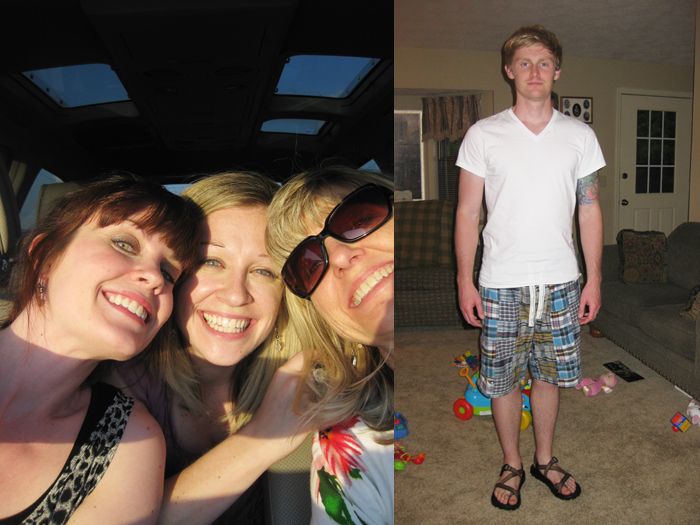 Next on the back-tracking list is Darren's birthday. We went to Glenda and Daniel's for his 25th birthday shindig. We grilled out, had a delicious homemade chocolate pie, and played with our little Ingy Bingy. She's pretty fond of her Uncle Darren!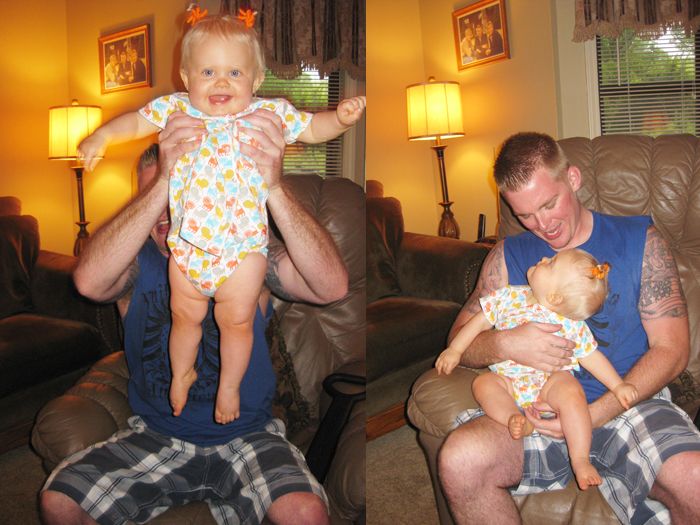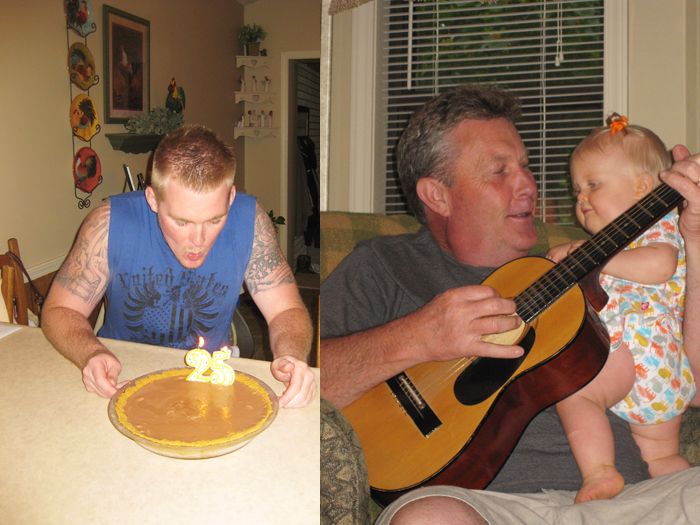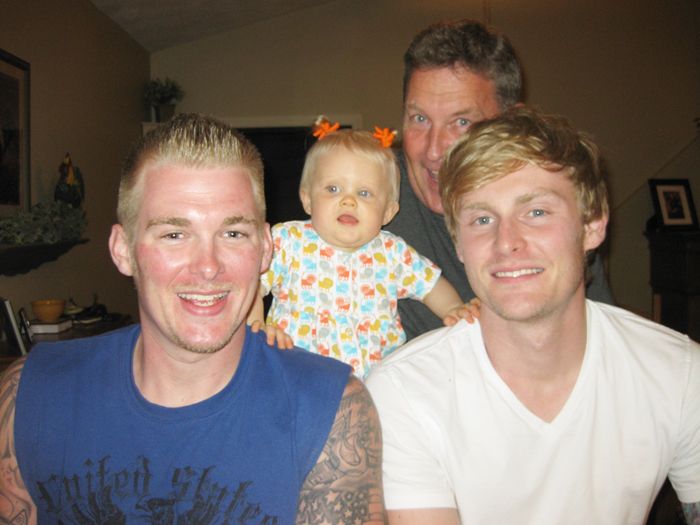 Towards the end of the party, the weather started getting a bit scary and we headed to the house. We had a severe storm every night for several nights in a row. We are so lucky that we didn't endure any damage or major threats. So many across the state and surrounding states were injured or killed. And many, many others lost their homes, pets, and everything they've ever known. These people need so many prayers. We must keep praying long after the media stops reporting. Praying they can move on. Get their life back together. Gain peace and understanding. Leave the fear and hurt behind. I was so happy to see God's promise after I put Ingrid down for a nap the other day. What a beautiful reminder that God is always in control and his love is endless.