Ingrid was showered with presents upon presents upon presents. Tons of new toys to grow her imagination and motor skills, cute clothes for future photo shoots, sentimental gifts to keep forever! We are so blessed and I don't want to ever take it for granted. A few stand-out toys are already becoming favorites and I'm thrilled to have some new things to play with as well. Ingrid was very engaged during the present opening. She sat perched on my lap waiting on the next gift to be revealed.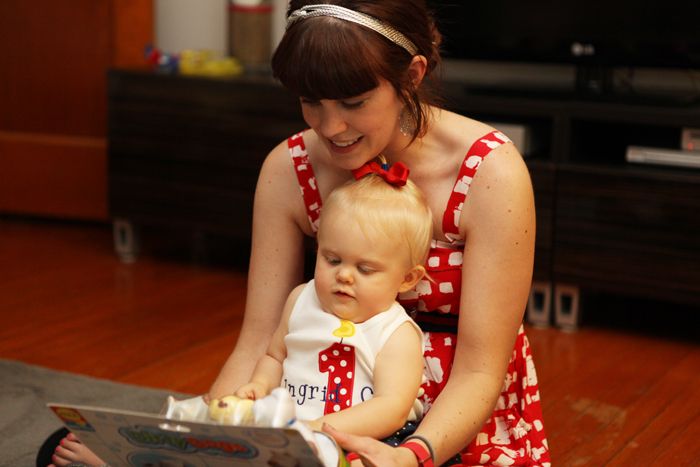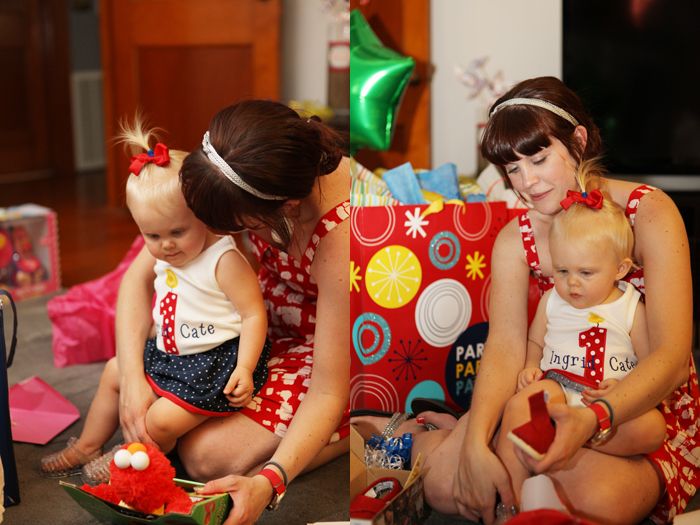 Ingrid and Amelia playing "Three Little Pigs."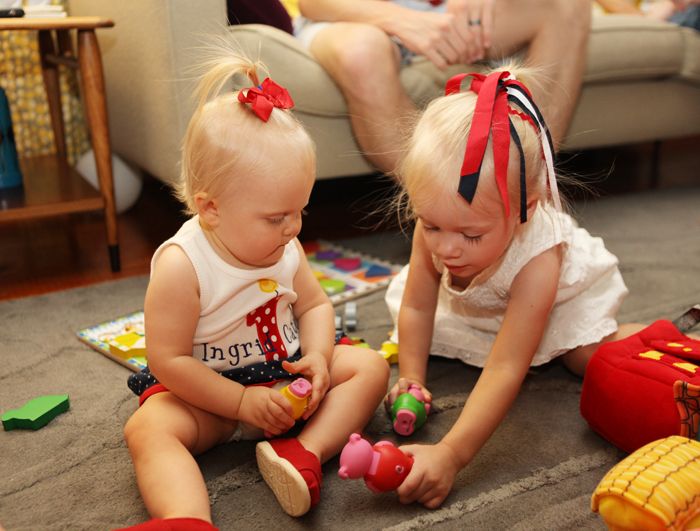 A special pic of Ing's new tiny red TOMS just because they are so cute.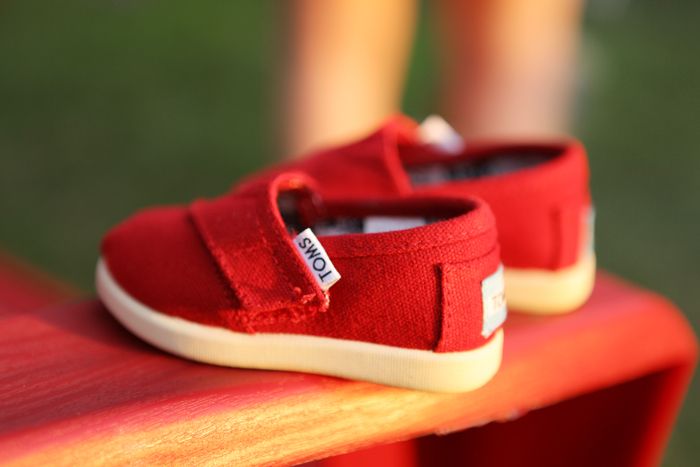 We had a lot of fun just hanging out, visiting, and playing at the party. It was a small gathering of family--perfectly perfect!
(Okay, okay, so technically Mary Beth and her fam aren't "related" to me...but when you've been friends for 22 years you can call them family! Right??)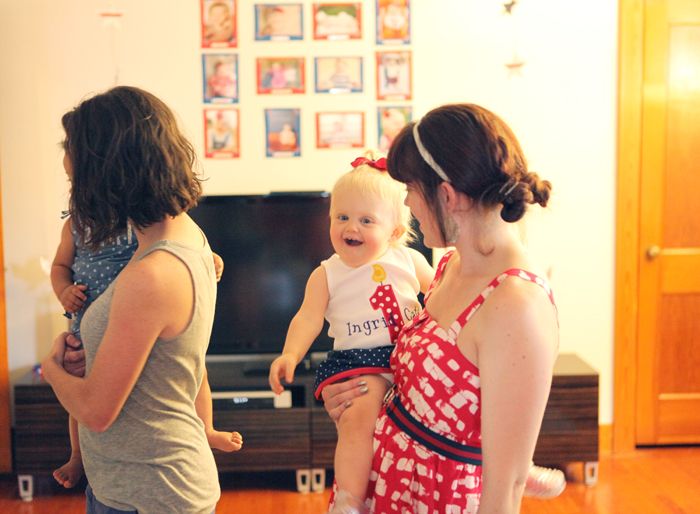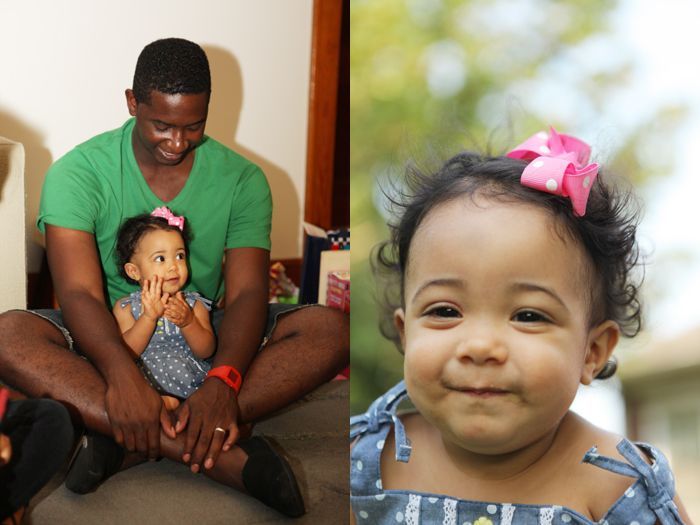 Ingrid's favorite game--thinking someone might come get her!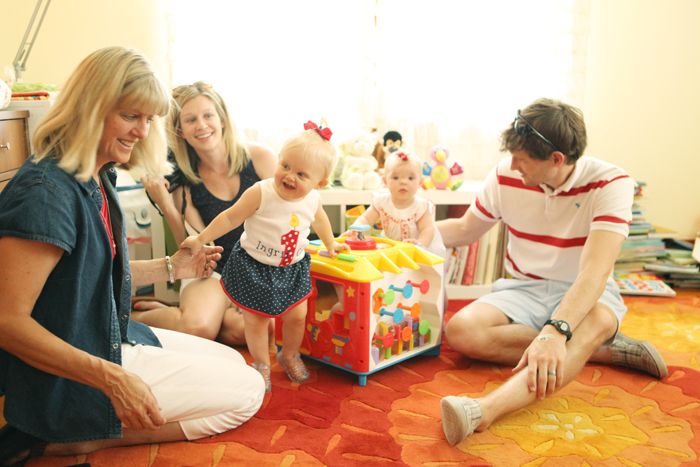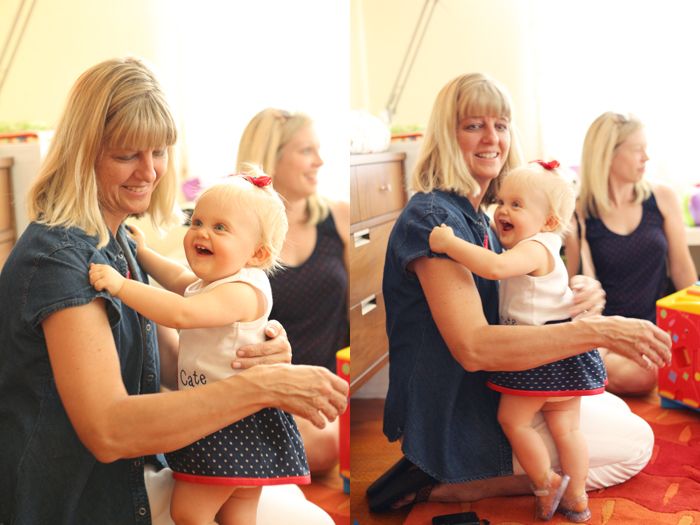 I'm so happy Mom and Dad went to TN to bring Grandma Cates to the party! What a special treat. And I love this pic of Darren. So handsome.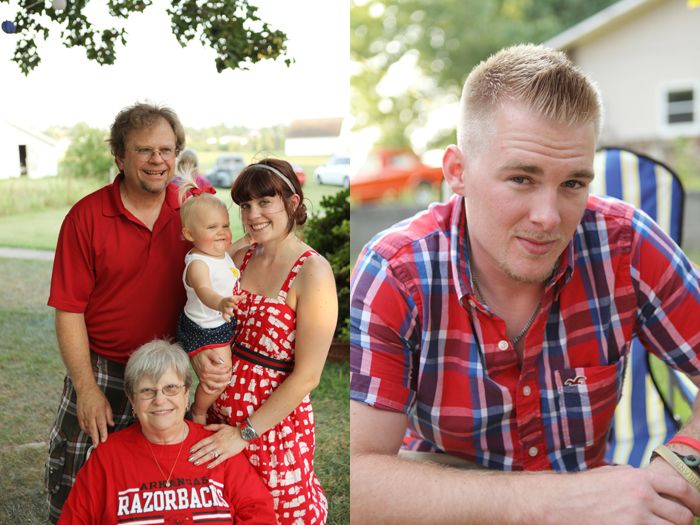 I love, love, love my nieces and I'm so glad they live close to us. Elise was so good in her bouncy seat, or napping in the swing, or showing off her mad 6-month-old crawling skills! Isn't she gorgeous?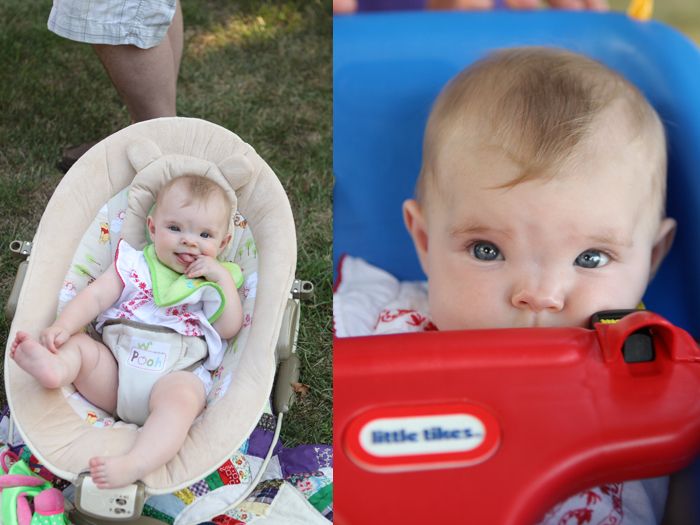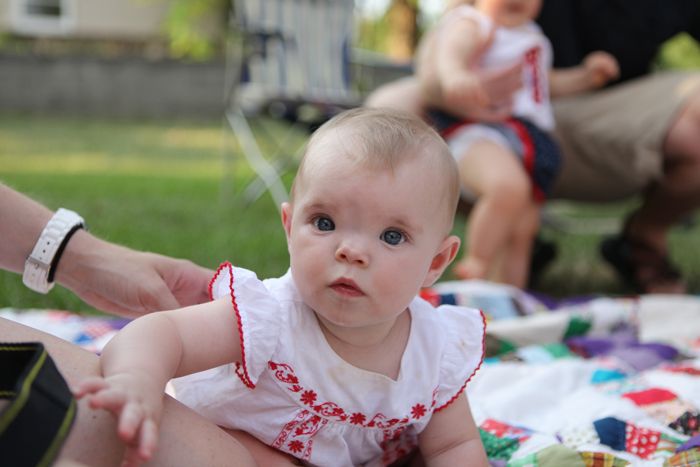 I'm in love with these pics of the equally beautiful Amelia Claire. All-American beauty queen!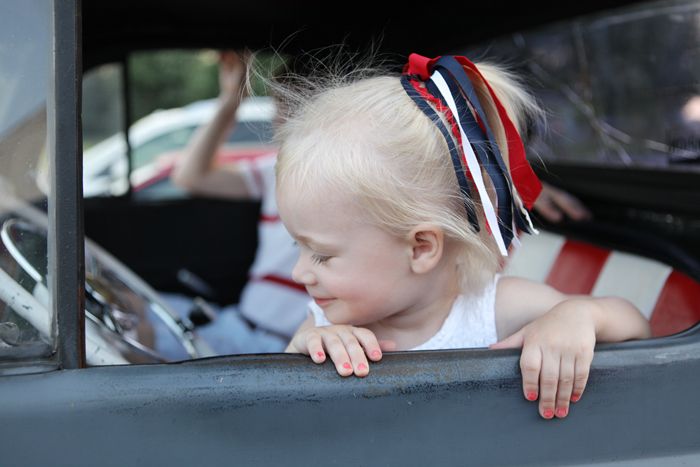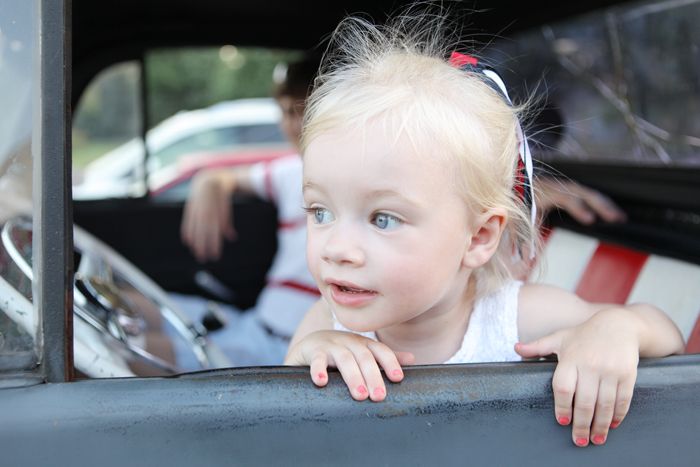 I'll leave you with this cute shot of Ingrid and Maelea playing ball.
(And check out our newly sprayed aqua lawn chairs in the background. Good job to Derek. Love those guys.)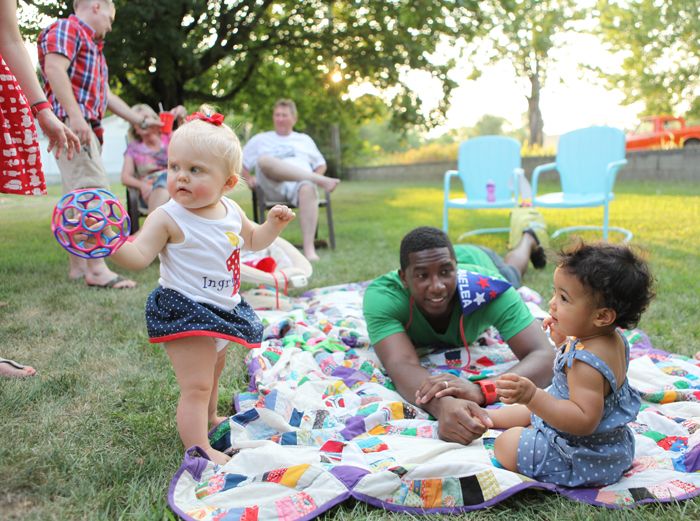 Note: Dare I say there are more party posts to come? I'm only half-way done. Hope you're not sick of red, white, and blue yet...