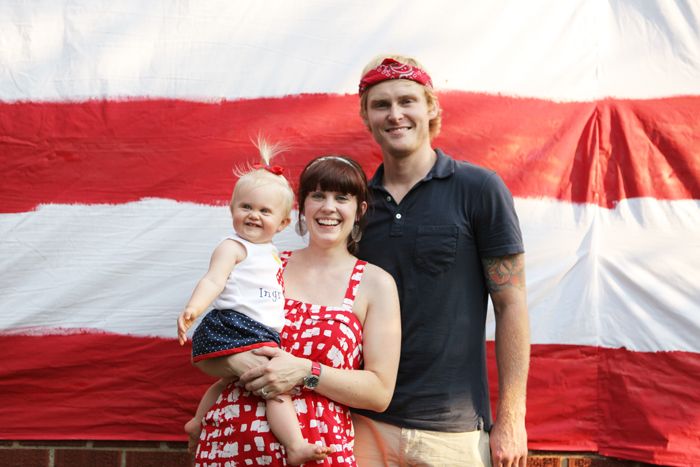 Derek had the brilliant idea to create a giant flag for Ingrid's party. He envisioned it and then created it. Just like that! We bought two king-sized flat white sheets and I sewed them together. Then Derek painted red stripes, a blue rectangle, some white stars
(all free-hand mind you)
and voile! The flag was born.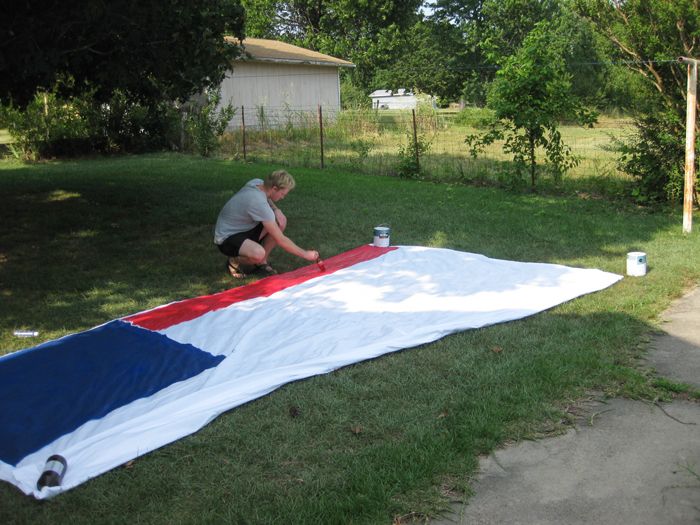 It was one of my favorite things about the party decor. He and Daniel tacked it up to the house and it added instant party festive-ness.
It also provided the perfect spot for some posed photos of all our guests.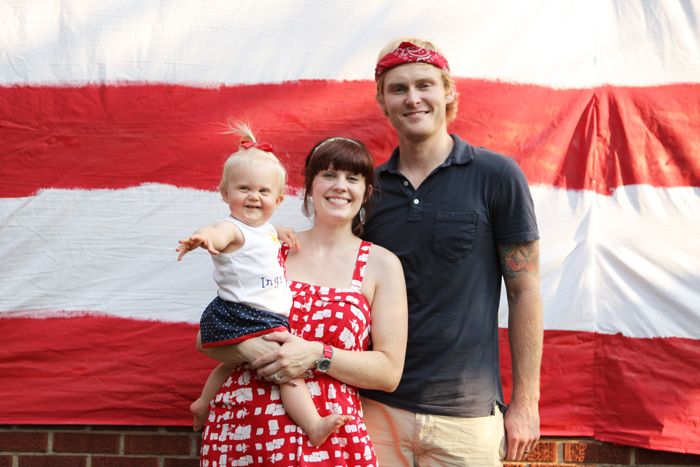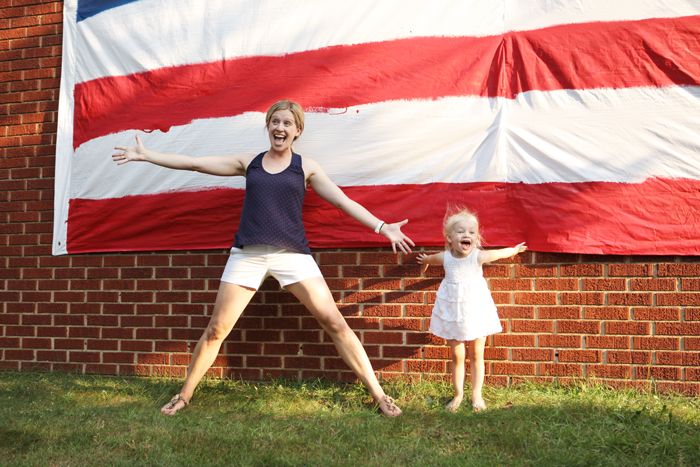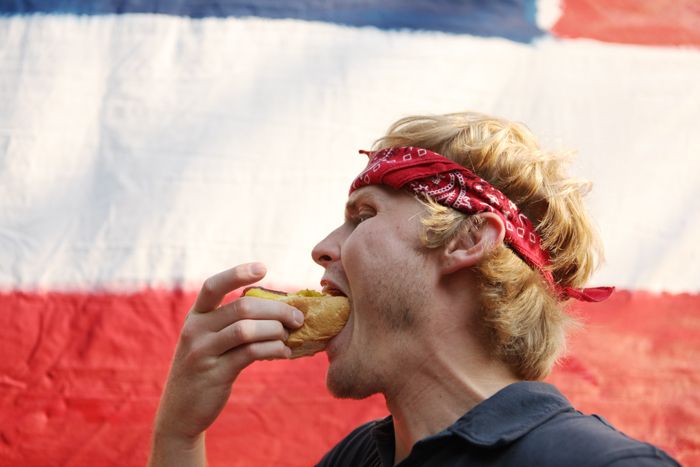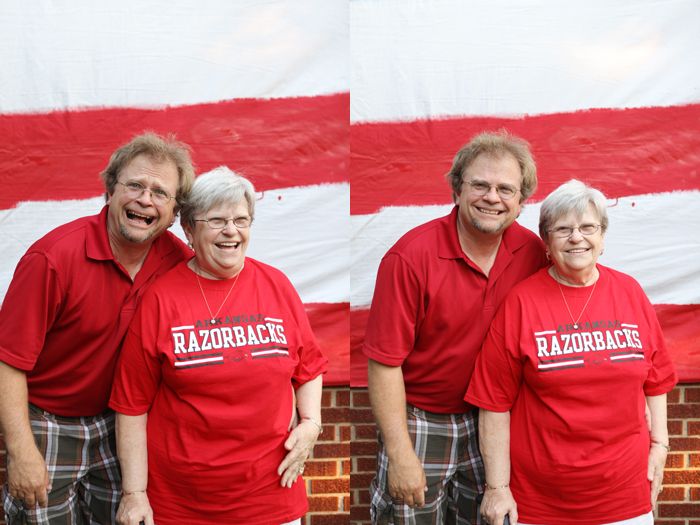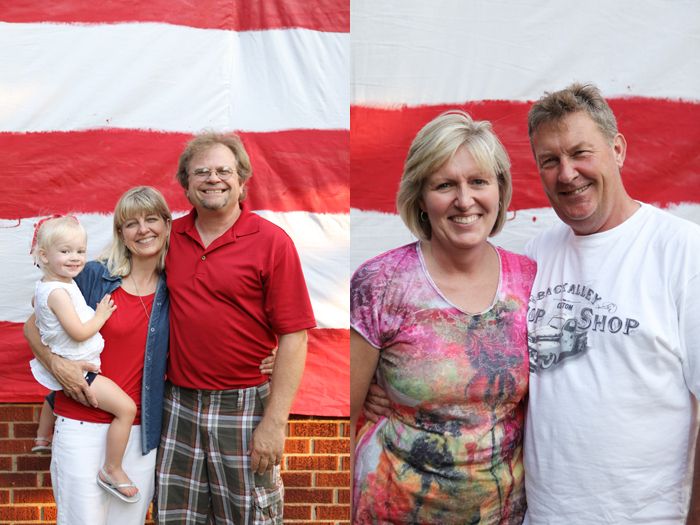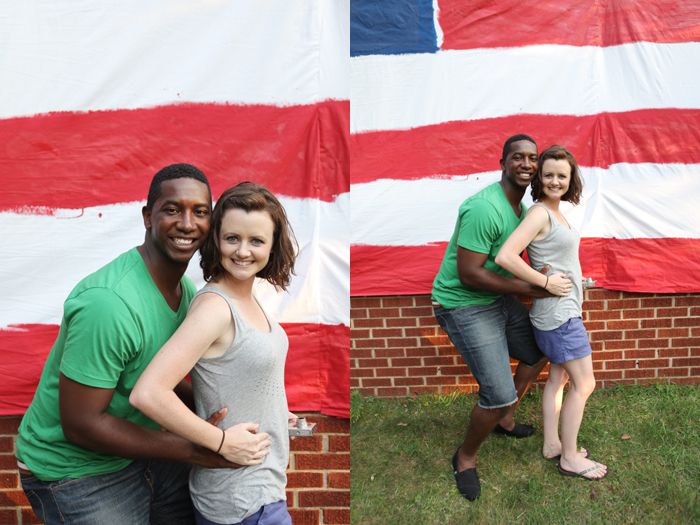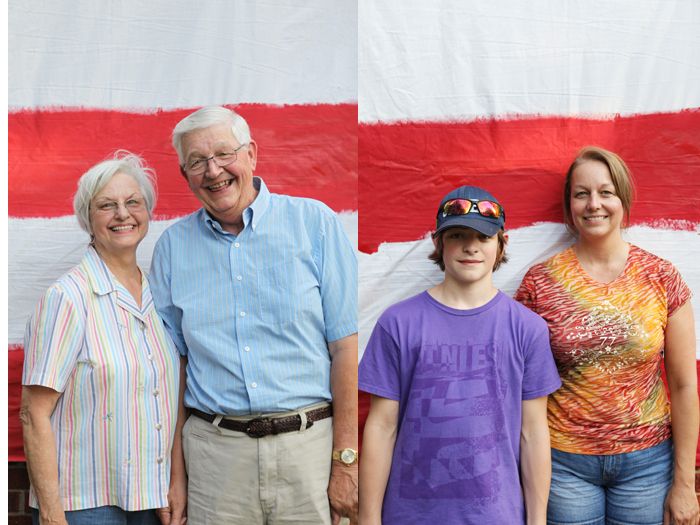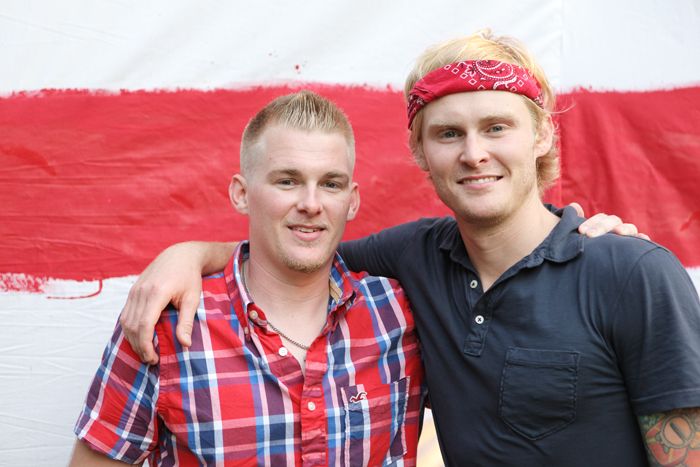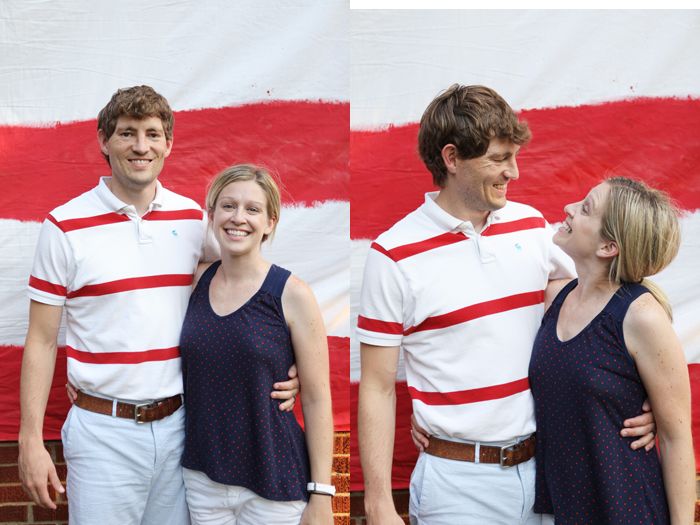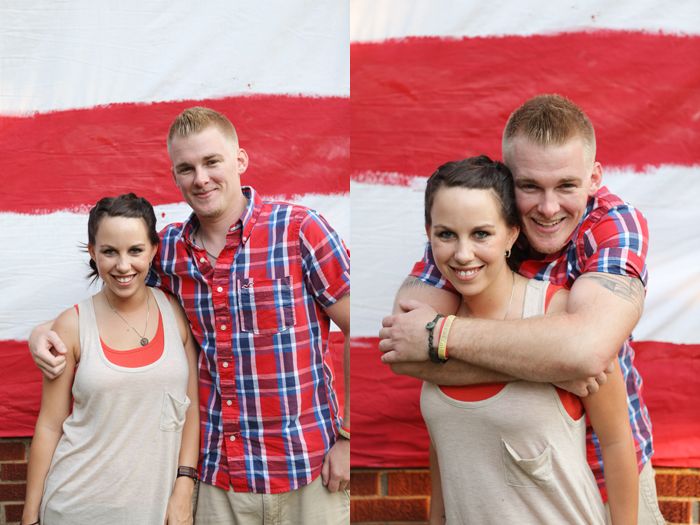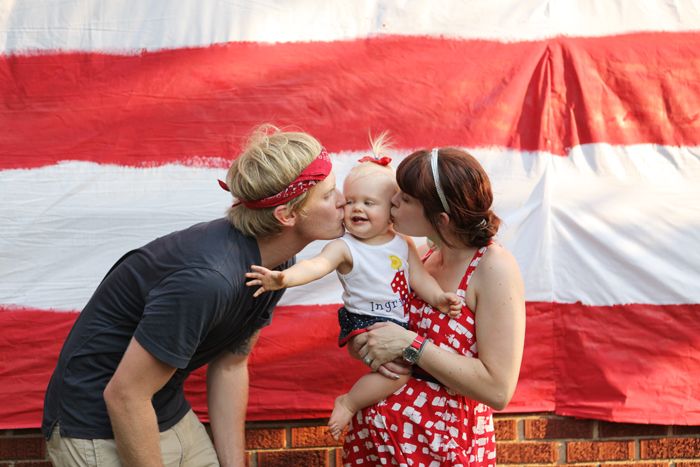 Plus we can reuse the flag to decorate for the 4th each year!