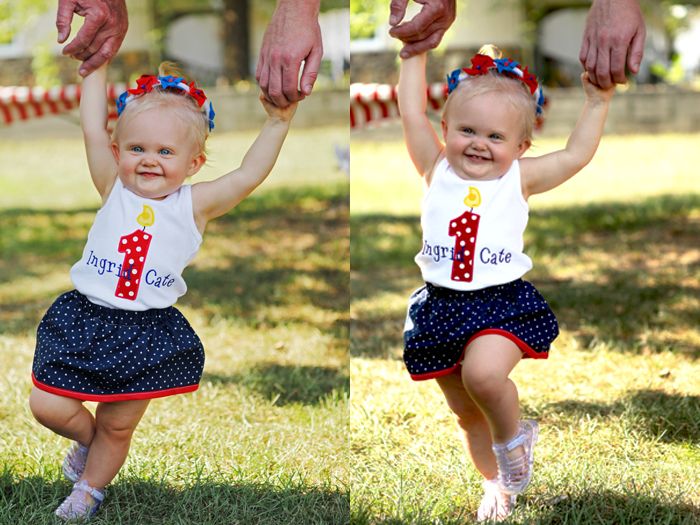 Ingrid definitely knew this party was all about her. She woke up excited and stayed excited all day long. She wore the biggest smile on her face. It made me so happy for her to enjoy every element of the party as much as she did. Her outfit turned out PERFECT! I ordered her shirt from
BowDacious Baby
and I made her skirt to match from fabric and bias tape I had on hand. I used
this
simple gathered skirt tutorial from Dana of
MADE
and it was a cinch. Completed it in less than one afternoon nap! I thought my sewing skills would be very rusty since I haven't made anything in almost a year--but it came back to me. I got the idea for a little birthday crown
here
but changed it up by using felt pinwheels instead of flowers. I think my party princess was in birthday heaven.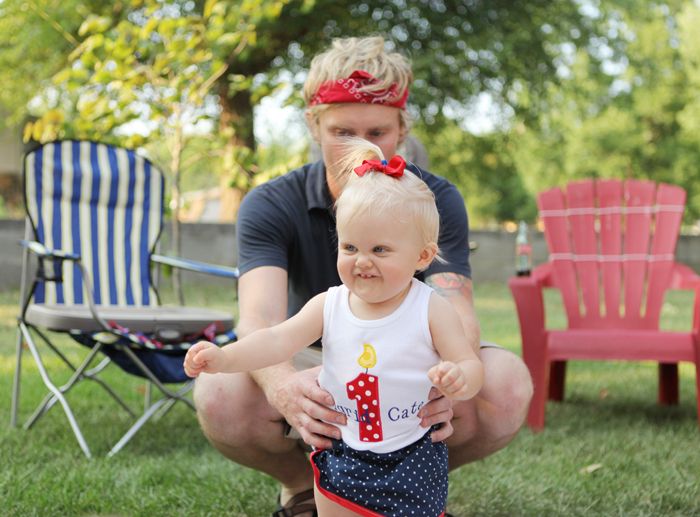 She was really into walking around and leading everyone where she wanted to go. She was still holding on at her party but the very next day she decided she could do it on her own!! Ingrid started officially walking. Not just from object to object but from room to room. All she needed to get going was a little party motivation.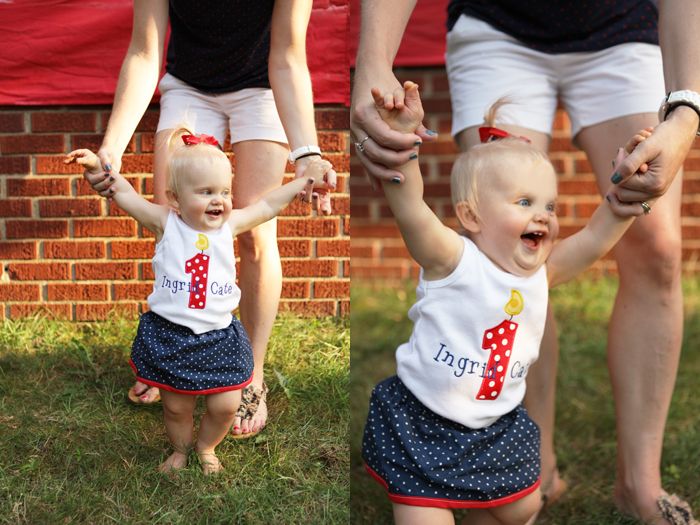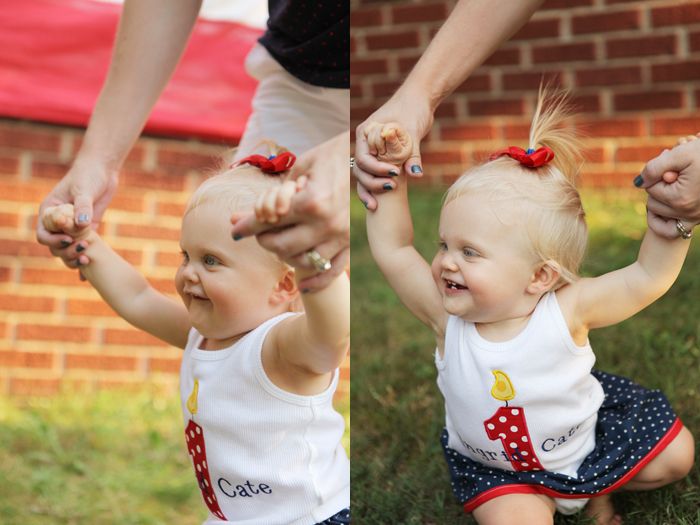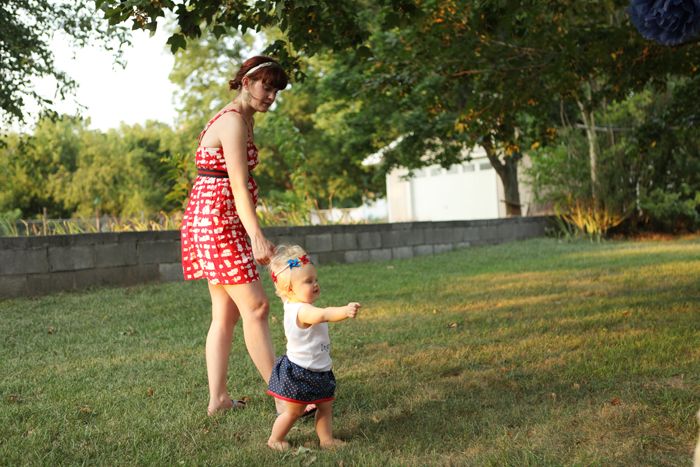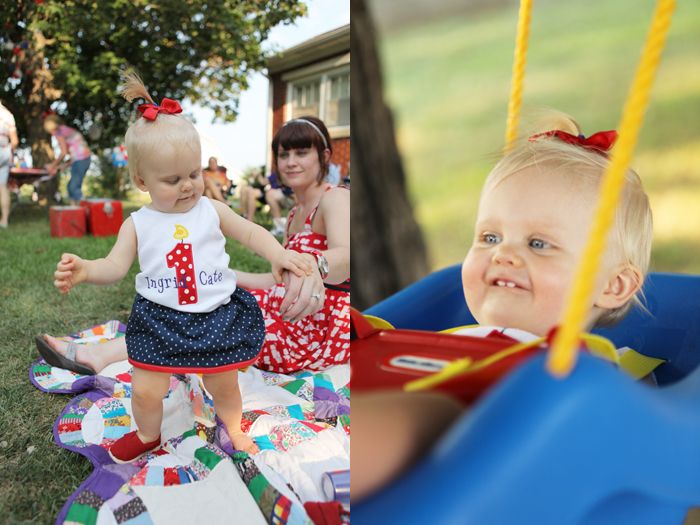 I think Ing was getting a little bit hungry at this point. This is her "look." And this "look" meant--FOOD PLEASE!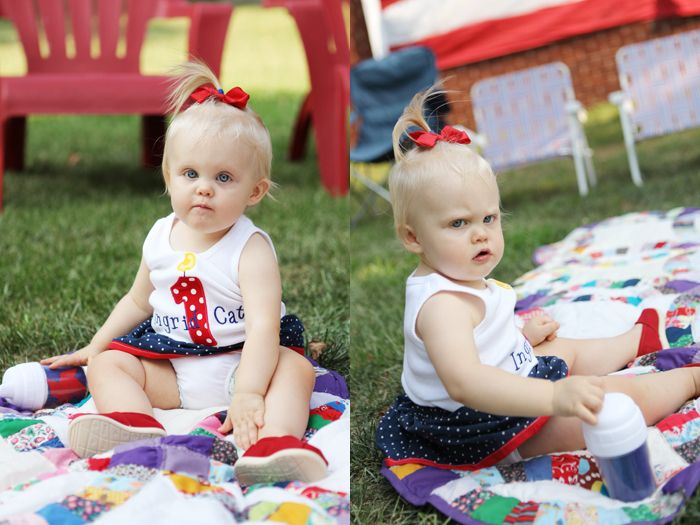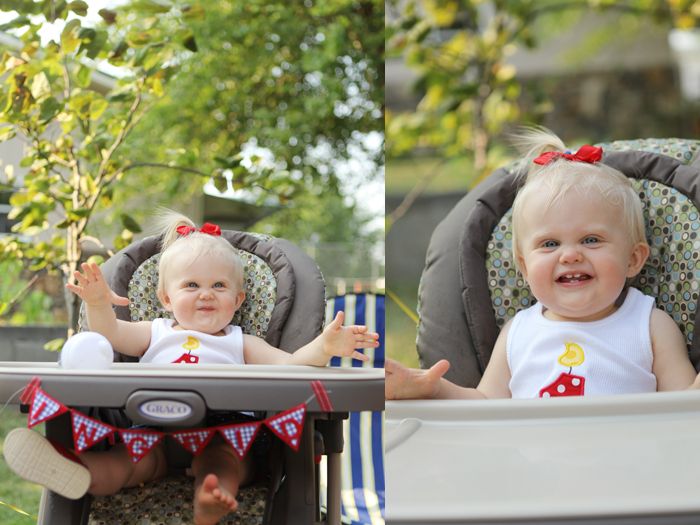 By the end of the night her hair was disheveled, crown askew, and cheeks rosy. I think that is the combination of a good first birthday party.