My mom and dad hosted a pizza night before the Hatches hit the road so we could have one last evening together. We had so much fun watching the girls play. Of course, Alex, Danny, D, and Dad all hit the pingpong table for much of the night. But us girls had such good conversation and fun. And I have the pics to prove it. Maelea and Ingrid stared at each other much of the night. Just trying to figure out how the other had gotten so much bigger since the last visit!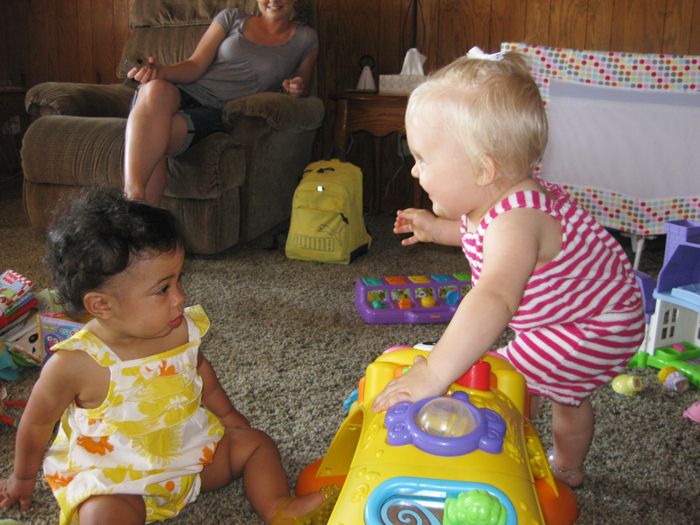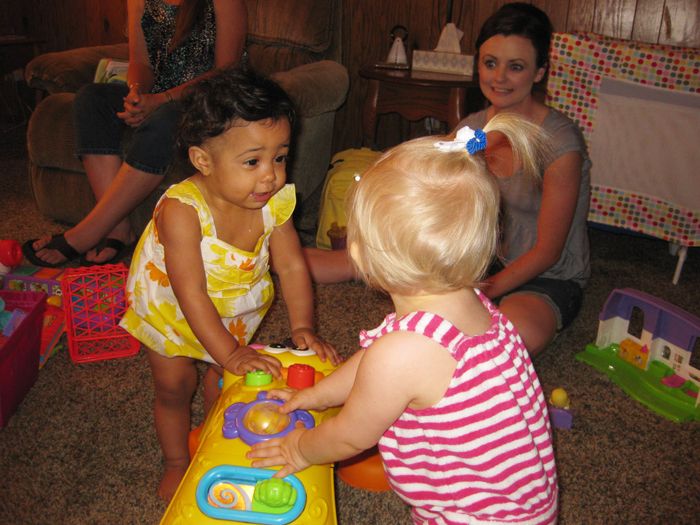 Ingrid drove the duo to town for a little Sonic drink.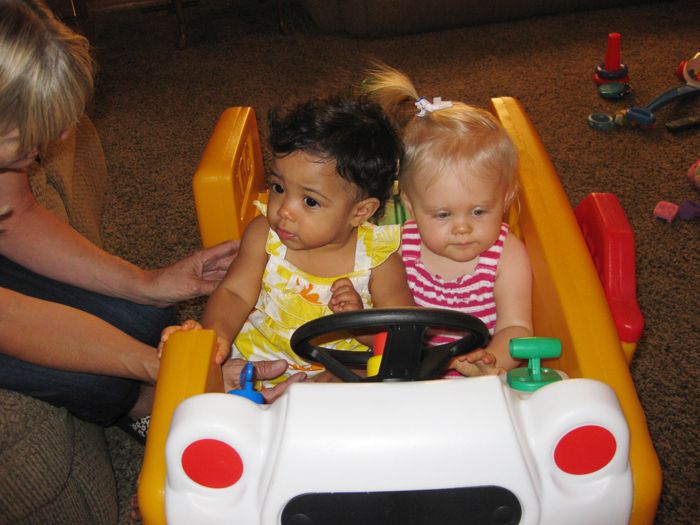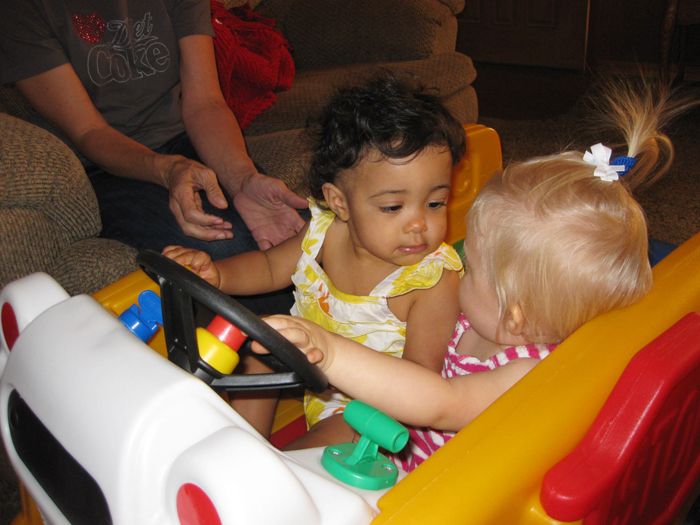 We had pizza and a delicious homemade ice cream cake (thanks mom!) and we were all so stuffed. The girls wanted to go outside for a little late-night swing. It was Maelea's first time. And I think she liked it. But I'll let you decide.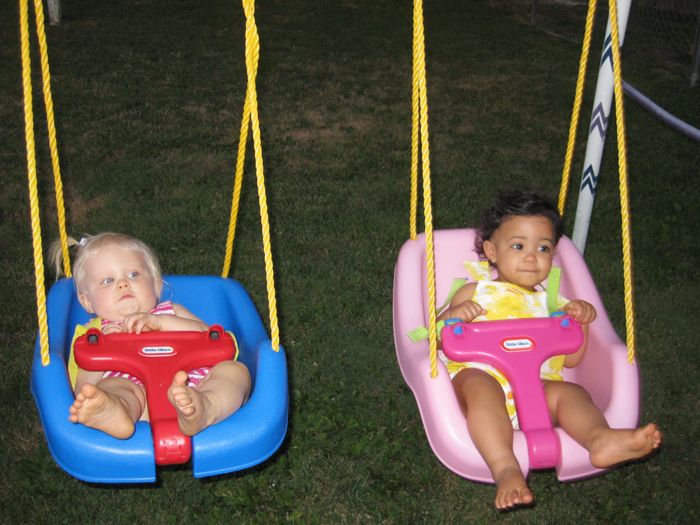 Getting the girls in rhythm together.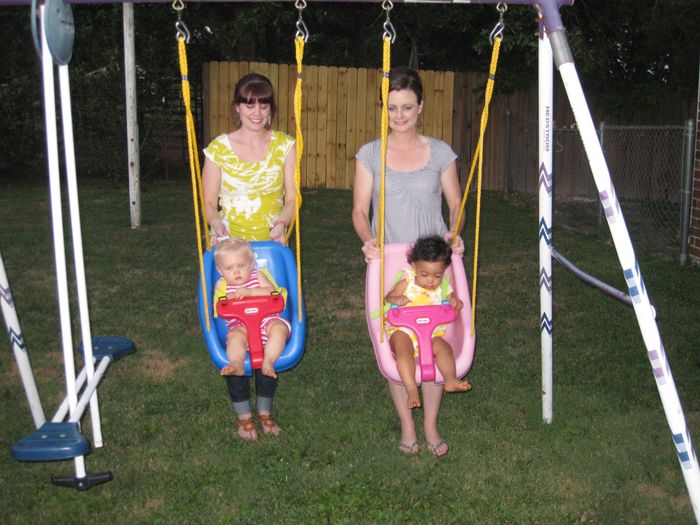 Besties times two.