I had such a great birthday yesterday. I woke up to an outpour of texts, fb messages, calls, and birthday songs. A sweet card from the husby with candy for our movie date later that evening was also presented before he jetted off to work. Ingrid and I played all morning long. I got a quick shower while she took her morning nap and then we got ready for our lunch out. We met mom and Michelle at Devitos for a delicious lunch. Michelle had Ingrid a birthday present to open at the restaurant. It was a precious penguin in a purse from Sea World. And a Curious George book.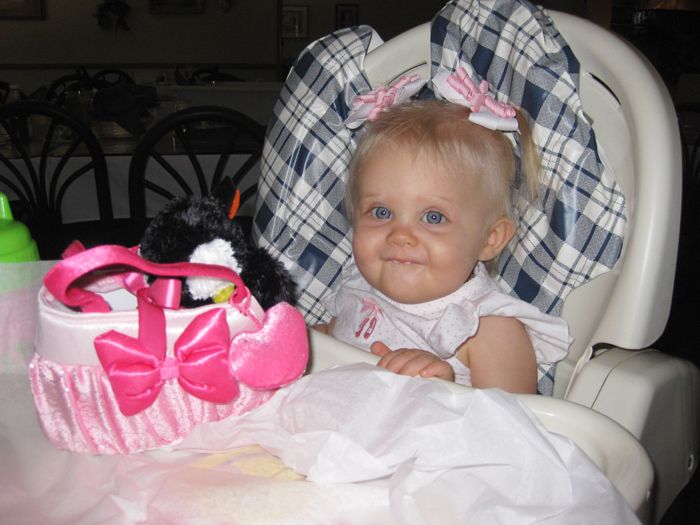 Michelle also had me a present! A super cute Vera Bradley lunch box. It almost makes me excited to go back to school. Almost.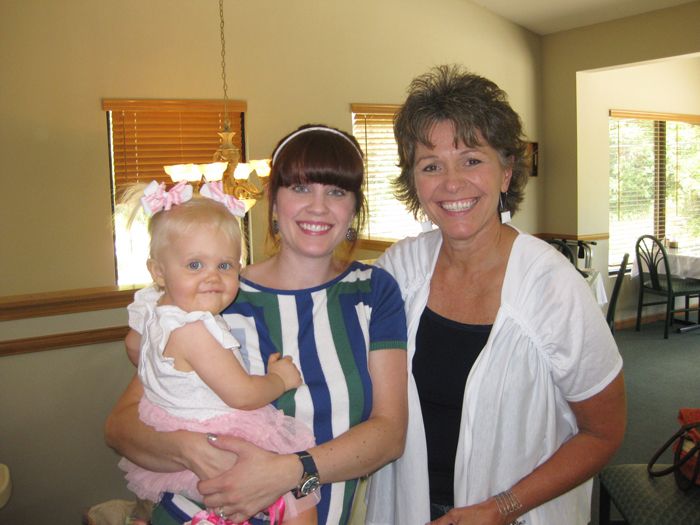 After we ate a delicious lunch of trout fingers, we went outside to take a few pics. I really wanted to get some photos of Ingrid in this adorable ballerina outfit from Nikki! It is so cute. And the pigtail bows match perfectly because she made them! Ingrid was so concerned with the fountain, we couldn't get her to stand still. I was afraid she would jump in the water!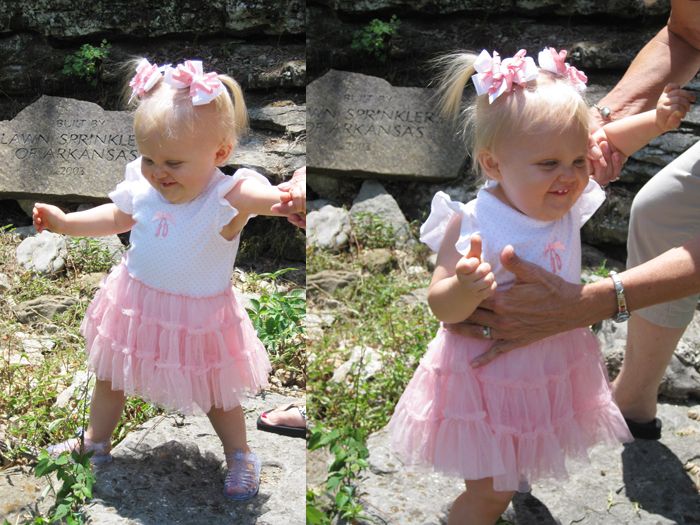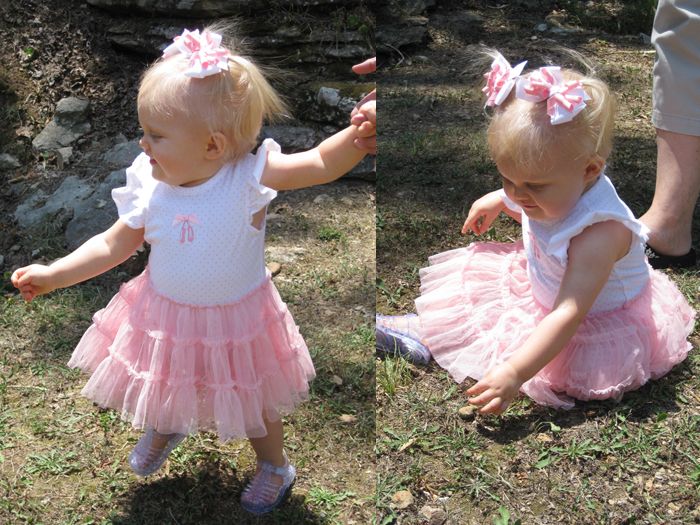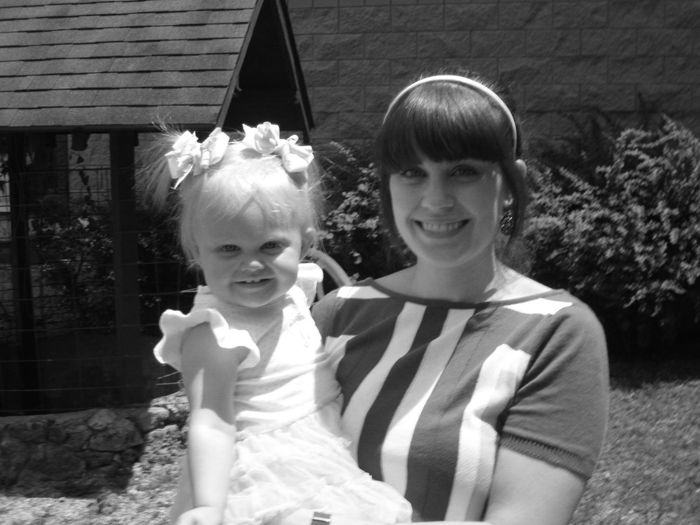 We braved the heat and took Ingrid down to the trout farm to feed the fish. She absolutely loved it.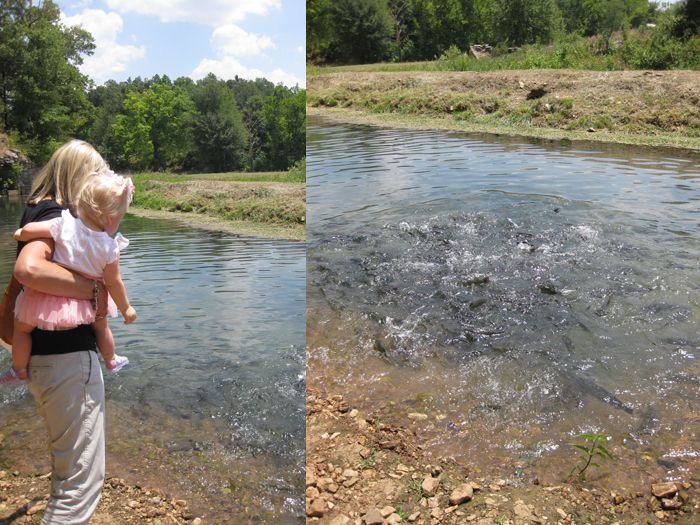 We couldn't stay long because it was soooo hot! We went back to the house and Ingrid laid down for her afternoon nap and I got ready for a night out with Derek.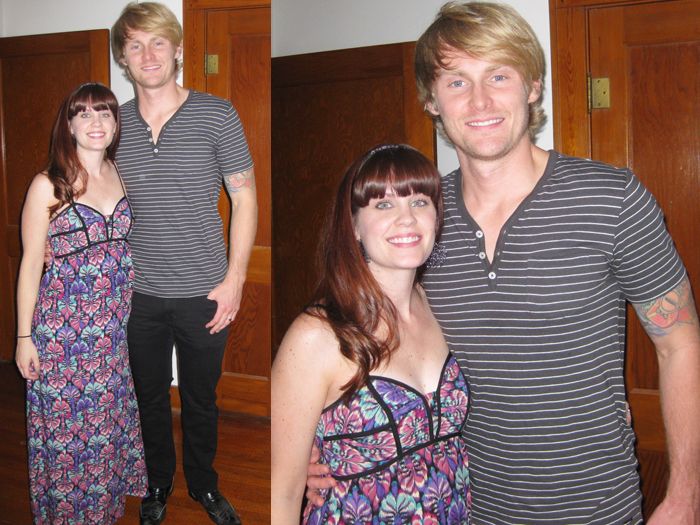 We went up to Branson and browsed at Target and TJ Maxx. Then we went to Olive Garden and pigged out! We had two gift cards so we ate for free. I even got the triple chocolate strata for dessert. YUMMMM. It was so good. Then we headed to the movies to watch Horrible Bosses. It was the first time I had stepped into a theater since before Ingrid was born. It was a good night.