One of the best things about summer is getting to spend time with my family. I love having a summer vacation so we have more quality time to get together and have fun. I was so happy Ingrid got to see Grandma Cates again this summer (and I wanted to see her too)! We had a great visit and she even bought her a few presents.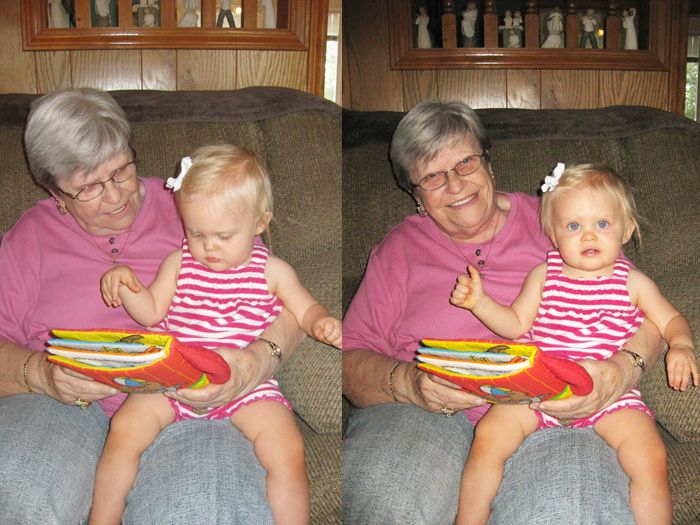 The Halsteds wanted in on the Grandma Cates visit too of course! The girls love to play dollhouse. Ingrid is really getting into imaginative play more and more. It's so fun.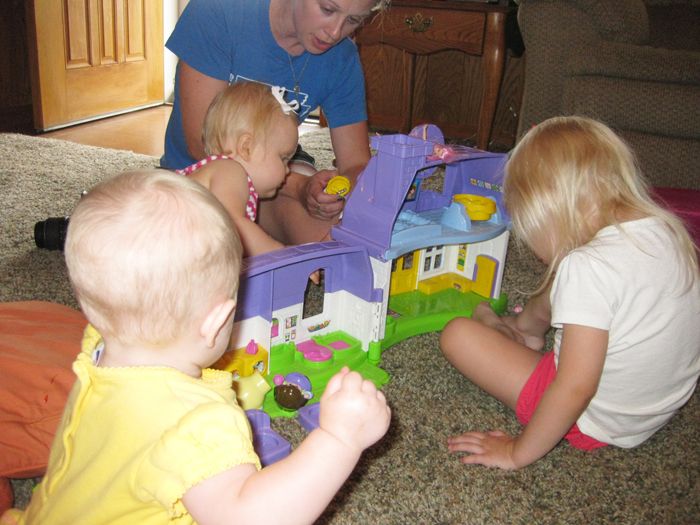 A few weeks ago we all got together at Macaroni Grill. We had a private room to celebrate Jen's birthday.
All three little girls were so good. Amelia kept us entertained with songs and dances.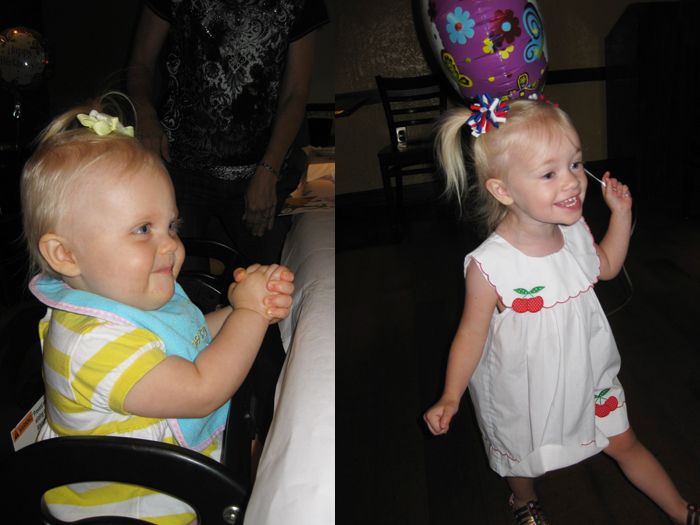 Aunt Jen loved her gifts and cake.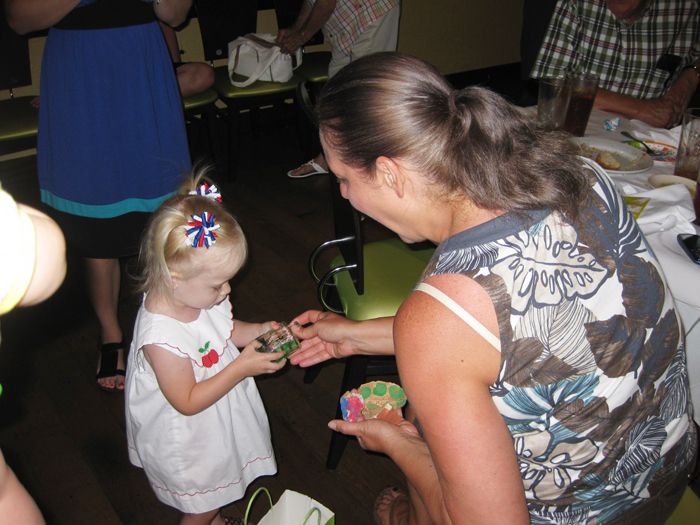 I love this pic of my sisso and BIL (minus someone's fingers. grrrr.)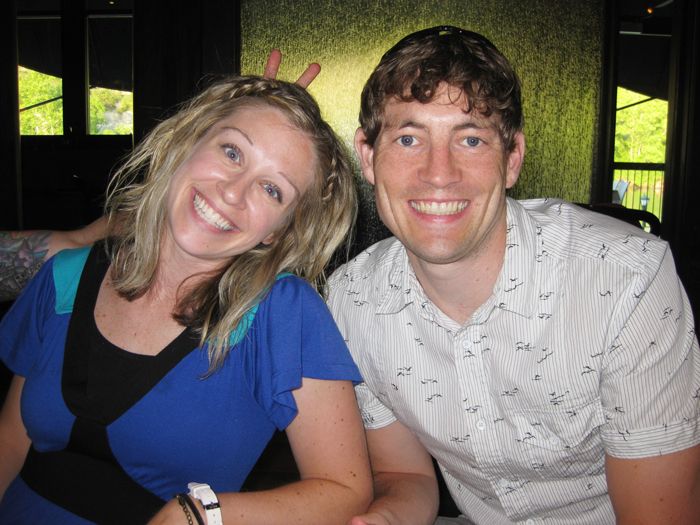 This summer has flown by but it's been jam packed with memories and adventures. I can't believe I start back to school in just a couple short weeks. But I will be sure to make the most of these precious days I have left!