On Monday, we had our annual cookout at my parents house. My dad made delicious cheeseburgers! We had fresh onions and cucumbers out of Pop's garden. And ever kind of chip and dip you can imagine. We feasted and feasted but saved room for strawberry/blueberry pie with mounds of cool whip. It was my kind of meal. Ingrid was in awe that her Gammy, Gampy, Nana, Grandpa, Meme, and Papa were all together. And she was the only kid! She missed her cousins I know, but might have enjoyed a little attention hogging too.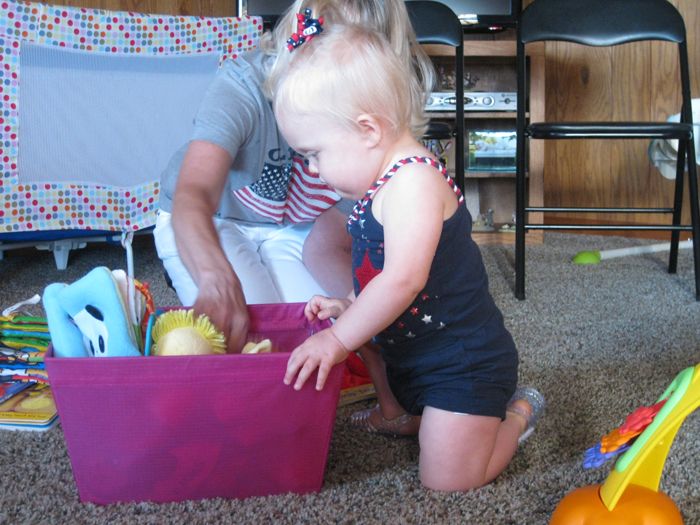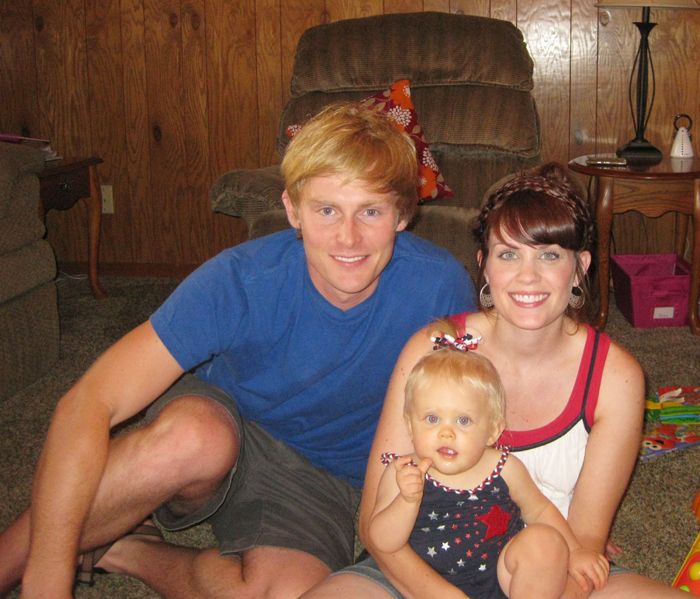 She swam (a tiny bit) and played at her water table in the backyard while we waited for it to get dark enough for some fireworkds.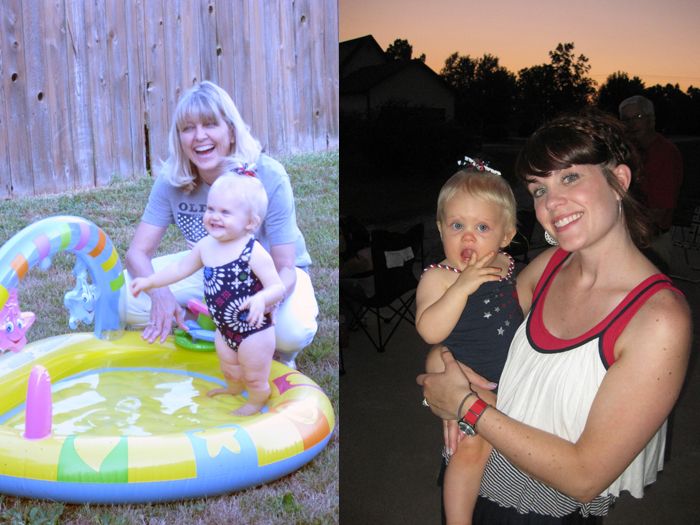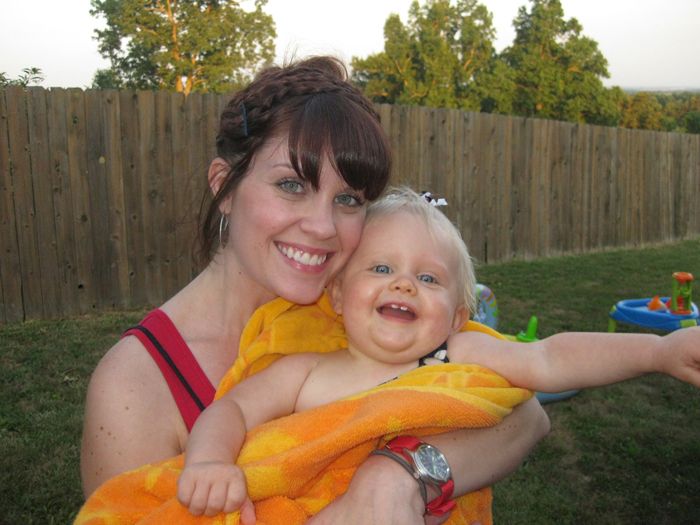 I had no idea if Ingrid would like the fireworks or not, but I was hopeful. I've always loved fireworks so much. Sparklers, fountains, poppers, smoke bombs, big mortars....I love them all!! And so did she! Success.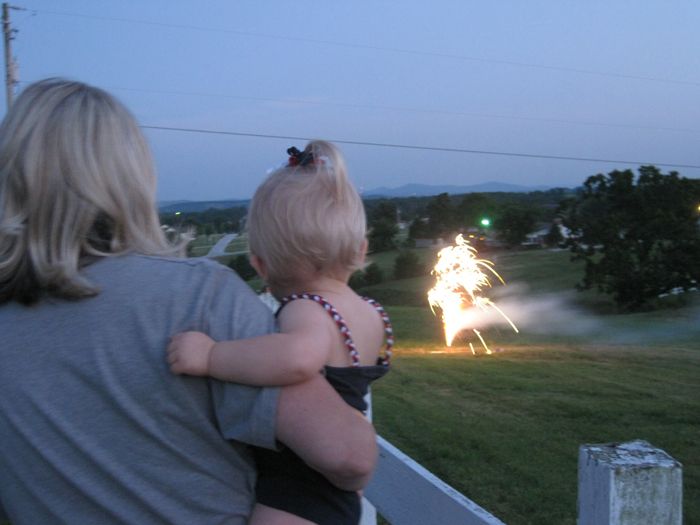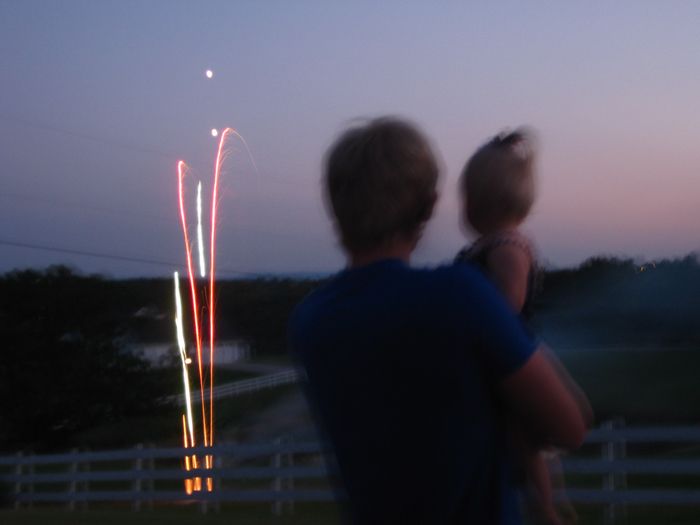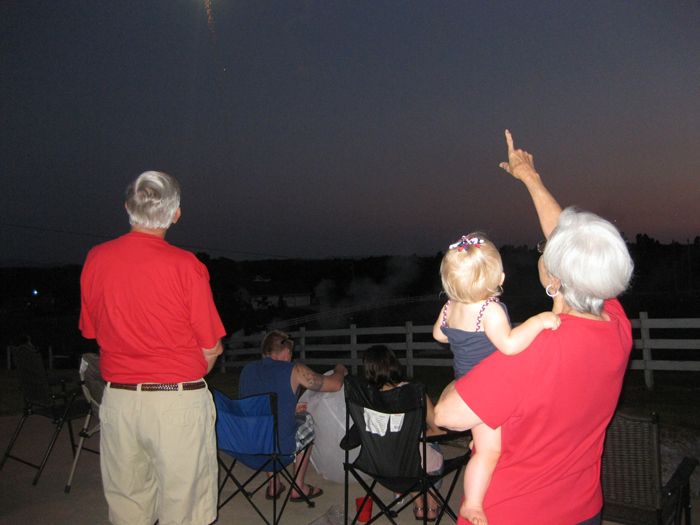 I was so glad Ingrid had taken a long afternoon nap so she could stay up late enough to enjoy some of the show. After a few, she got too sleepy and had to go inside to bed. She went right to sleep. We kept booming away outside and she never batted an eye.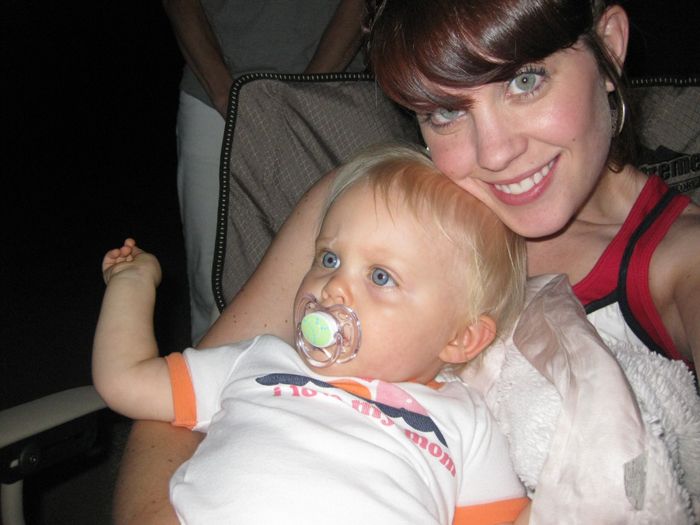 This one was really cool. It was a glowing lantern like in the movie Tangled!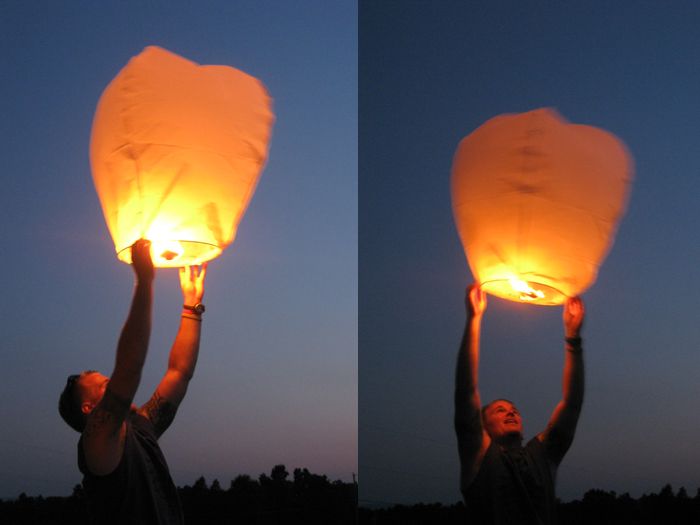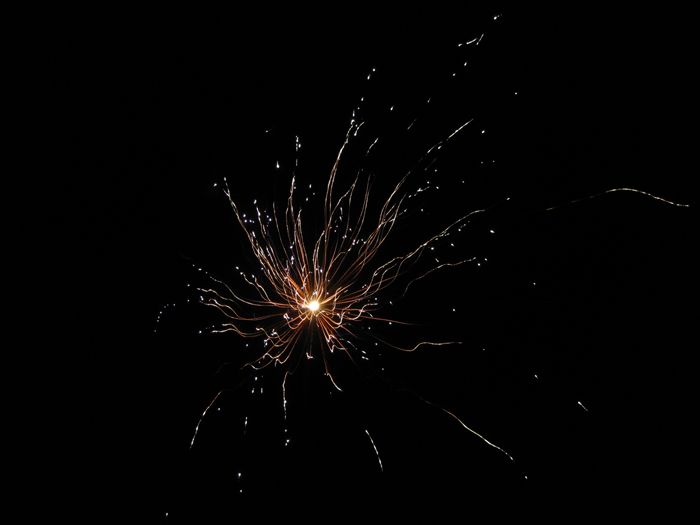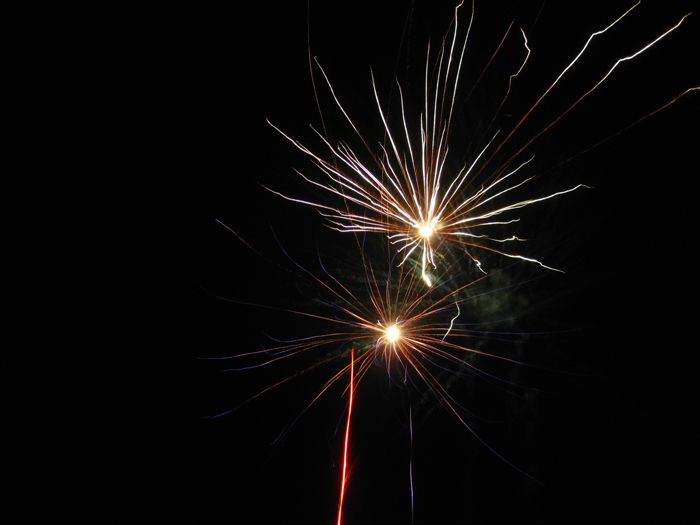 I love the 4th!!