I'm so thankful Ingrid is a good eater. I hope she continues her eating trends. Lately she's started eating the Gerber Graduates toddler meals and she loves them.
They are pretty hearty and thick so I've been letting her try out feeding herself with her spoon and fork. It's still messy but not as messy as baby food. She's actually doing a really good job. I've been impressed with my little piglet.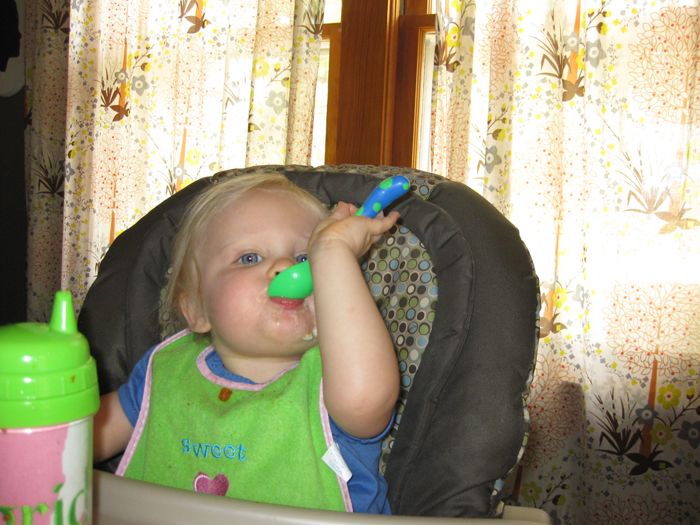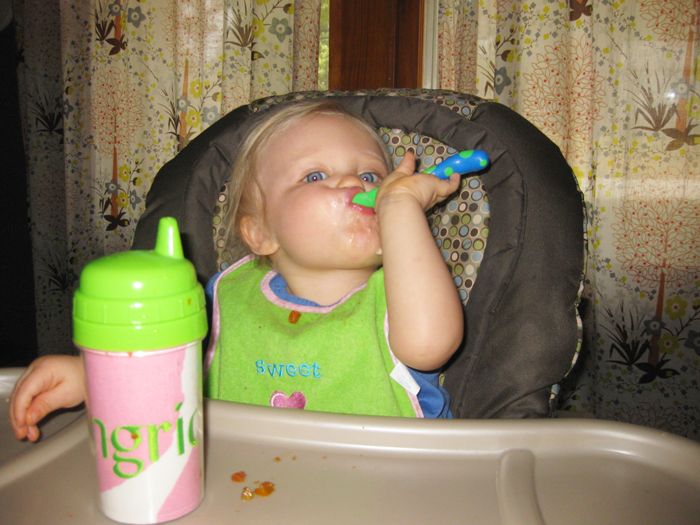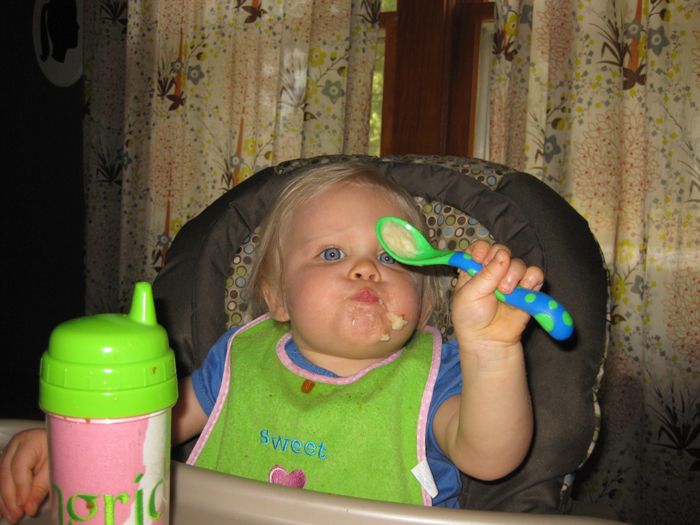 This chicken, mashed potato, and carrot meal seemed like a lot of food so I was expecting her to eat about half, but she polished off the whole thing pretty much.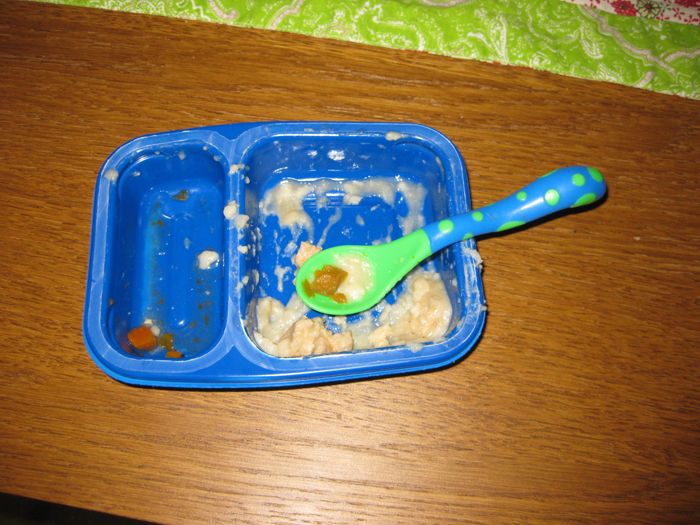 And still had room for a few puffs of course.
In other news--Ingrid is officially walking. Almost 100% of the time. And walking everywhere. She just takes off now. She's so steady and balanced. And she seems like such a big girl! I've taken a couple little videos I wanted to share, but I don't know how. So maybe I'll figure it out sooner or later. Or maybe D will do one for me! ;)