Wow. Ingrid has been showered with messages, phone calls, texts and more on her birthday today. We are so thankful for friends and family who love our little angel. We had a perfect birthday at home. I made Ingrid a birthday crown (in her party colors) and she wore it with pride all day. Our little birthday princess.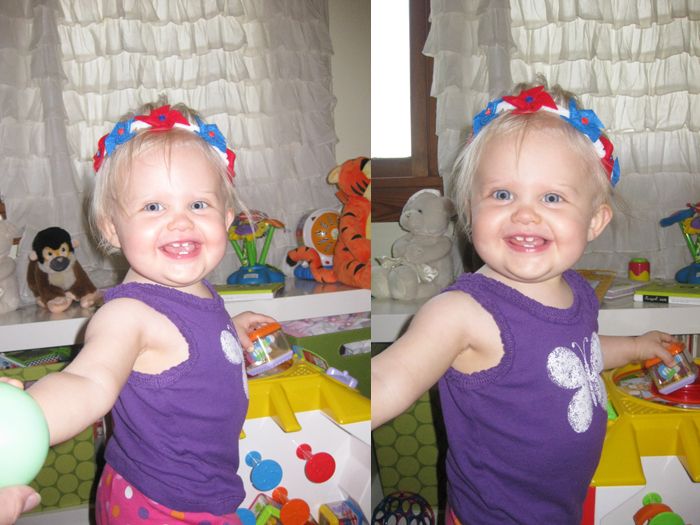 I love how it makes her hair look so long in the back!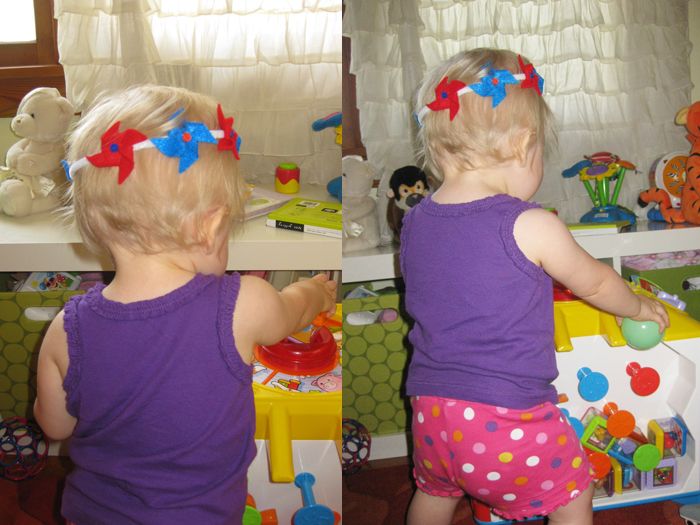 We read books a lot of the day since that is Ingrid's favorite activity.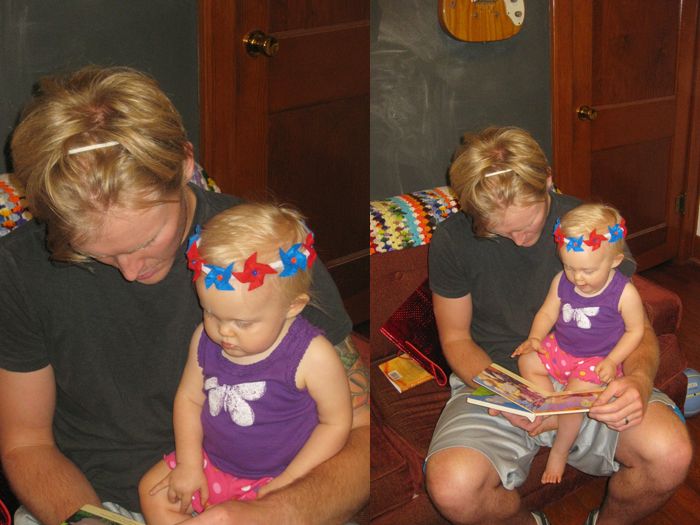 She also got to indulge in as many puff-puffs as she wanted! We swang, played ball, worked puzzles, stacked blocks, got a visit from Uncle Darren, and ended our day at Gammy and Gampy's where Ingrid got to play with her best friend--Amelia!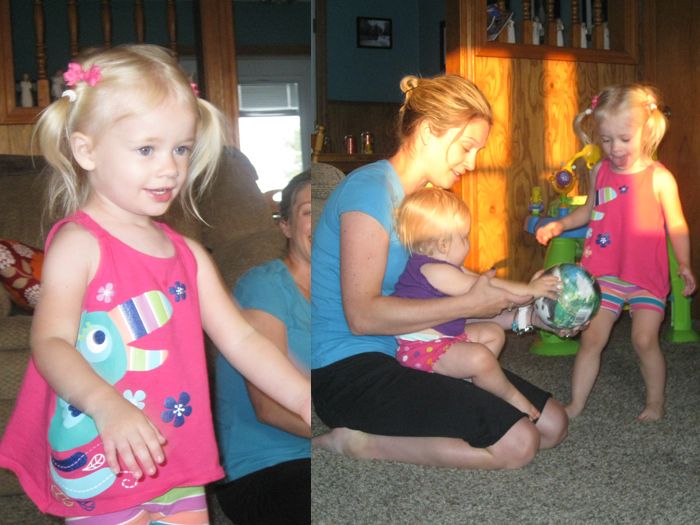 Amelia had picked out a new panda ball for the girls to share and they had so much fun throwing it back and forth. Ingrid had been practicing her chest pass at home. Look at that distance!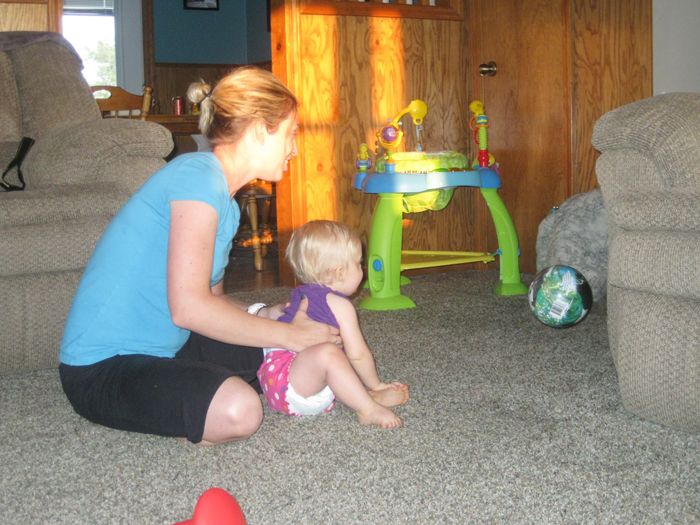 It was the perfect first birthday for my perfect little girl.
Update: Ingrid had her 12 month well check today and she is a healthy girl. She weighs in at 19.7 pounds and she's 29 inches tall!