I was so happy when I found out Mary Beth and Alex were going to celebrate Maelea's first birthday here in Arkansas. It's really been such a blessing to have our girls so close in age--3 days apart!! Her party was the night before Ingrid's and it was all done up in red, black, and white! MB didn't skimp on the decor even though she had to pack it all up for an 8 hour drive!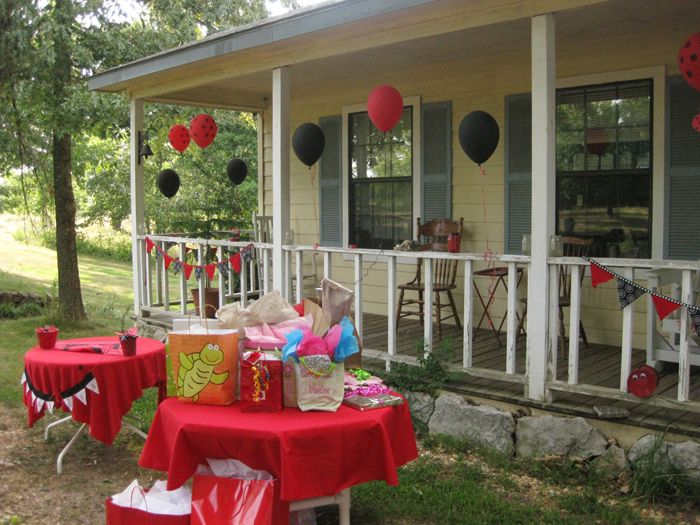 Maelea wore an adorable ladybug tutu made by Alana. It was precious. I wanted Ingrid to match the party but I couldn't ever find anything ladybug for her. Either what I found was in the wrong size, or wrong season, or something! So I found this little black and white polka-dot dress at Wal-Mart and sewed little ladybug buttons on it! Simple, cute, and cheap. Yahoo.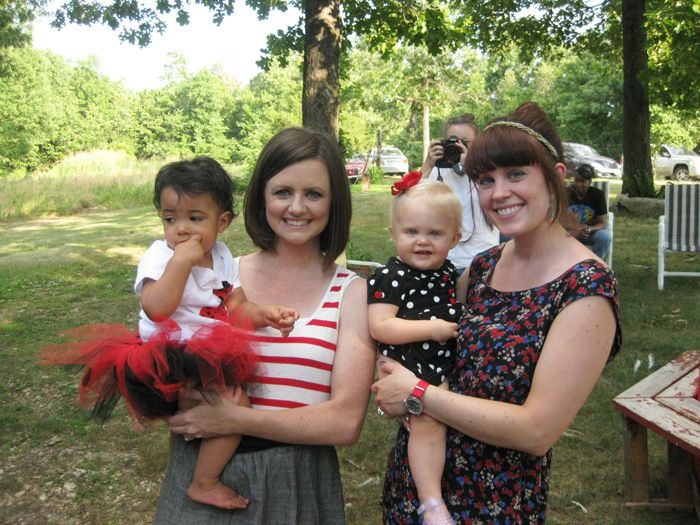 Our teething twins.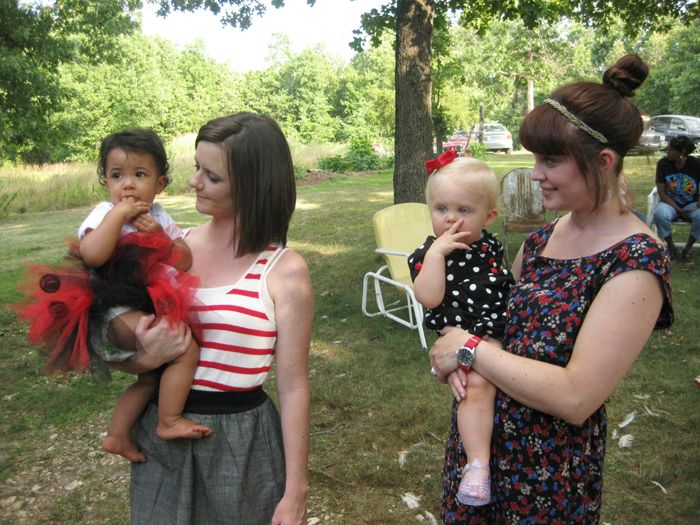 Ingrid was enamored with all the balloons. She even let Alana hold her and look around at all the decorations! Seriously--a non-family member holding her without tears?? Write it down. Oh wait--- I just did. hahaha.
MB looked so cute in her red, white, and black dress! She did such a good job. Here she is presenting Maelea with her smash cake.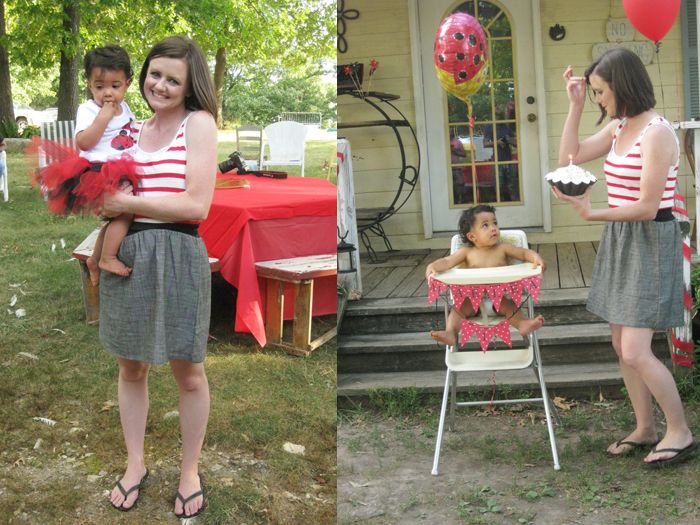 And she knew just what to do with it!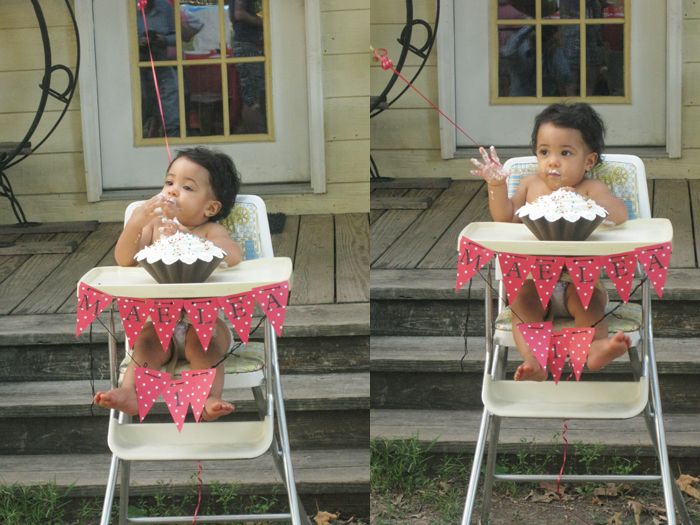 Ingrid was very curious about Maelea's gifts.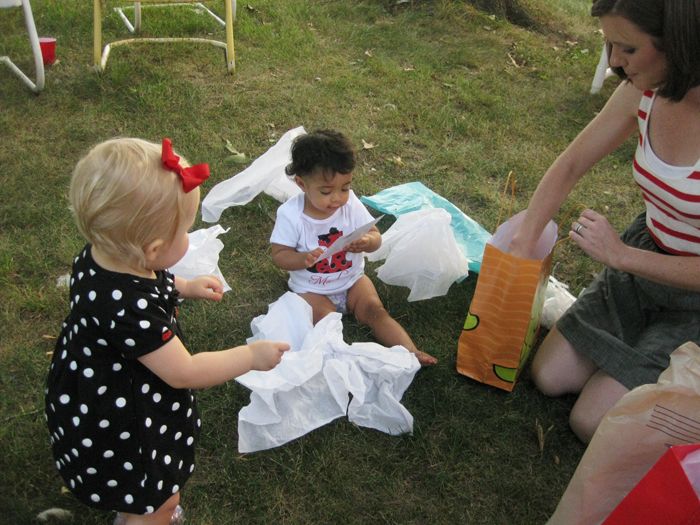 At the end of the night, Ingrid was feeling very brave and decided to go with Danny to see the balloons one last time.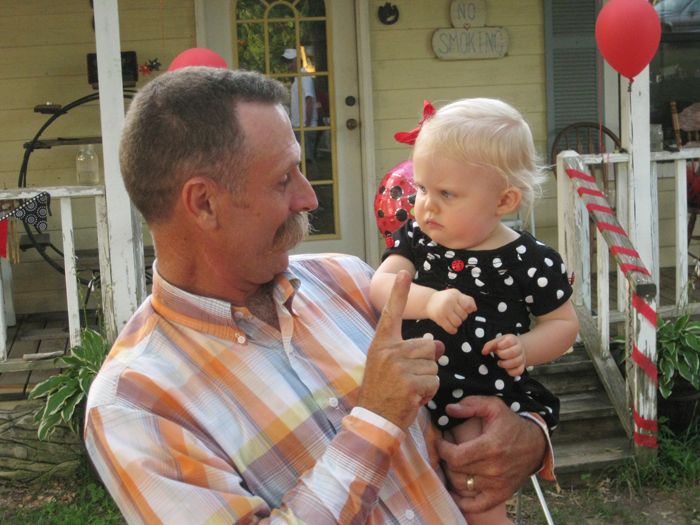 But quickly realize it was just too scary for her! Whew--rescued by dad.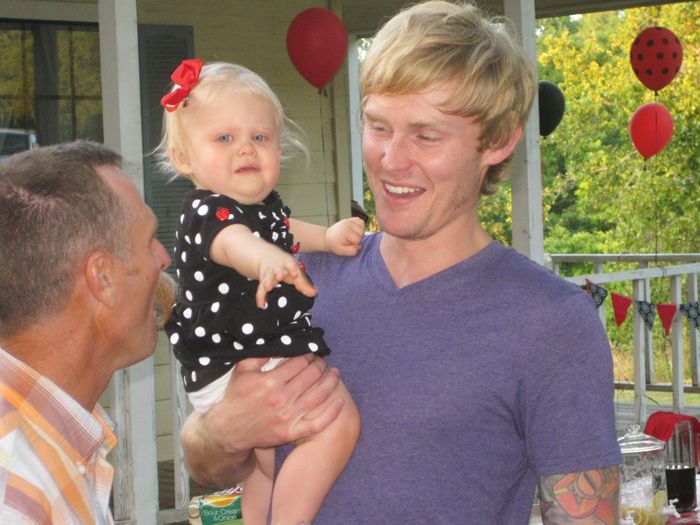 Happy Birthday Maelea! We love you so much.