The weather in the Ozarks has been HOT. Extremely hot. The only way to be outside with small children is to get in the water. Mom, Ingrid, and I went up to Heather's a few weeks back to try out the Nixa Pool. Heather had raved about the zero entry and splash time for kids so we wanted to check it out!
At first, Ing wasn't so sure...
Apparently more than one other family had the same idea as us. It was packed! Large crowds with lots of noise aren't on Ingrid's list of favorite things. So it took a little coaxing to get her in the water.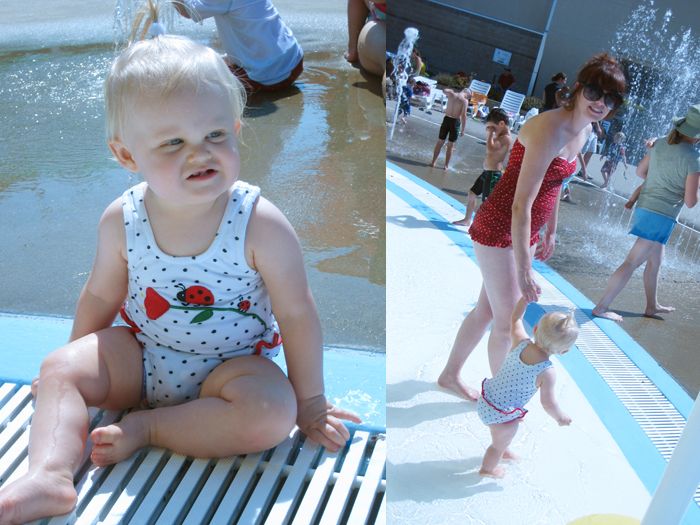 Amelia was a pro, however.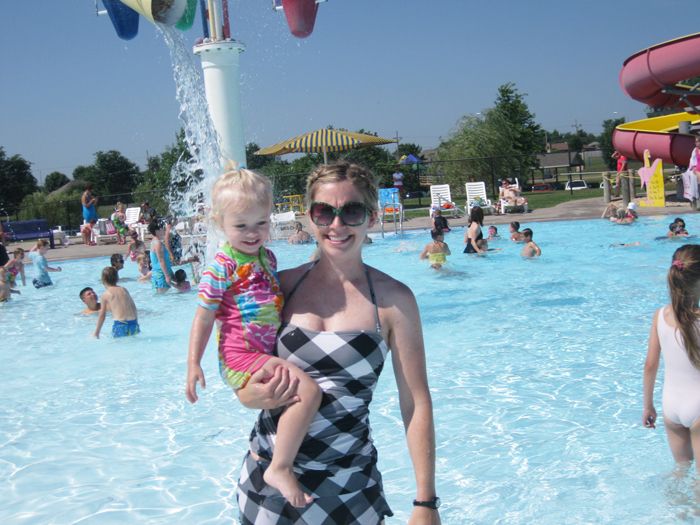 She encouraged Ingrid to try out some of the water toys.
Ingrid was really getting warmed up and ready to have some fun and splash time was over! That's usually how it goes for her. It takes her such a long time to get used to a new place. But she was just as happy borrowing Amelia's chair for a little snack back at the house.
And reading books with Leesy and Aunt Heather.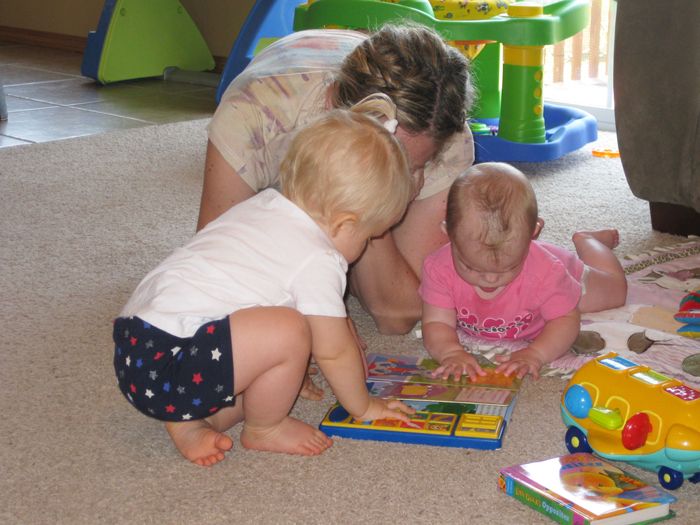 I hope we can go again before summer wraps up.