Mary Beth and Alex are on their way back to Texas right now. Tears!!! I've had so much fun with them this visit. They got to stay extra long which made me extra happy. One night, we went on a double date and it was so much fun. We (I) chose to eat at Cantina Loredo (catering my Mexican food cravings) on the Landing and it was delicious. We (I) ate soooo much.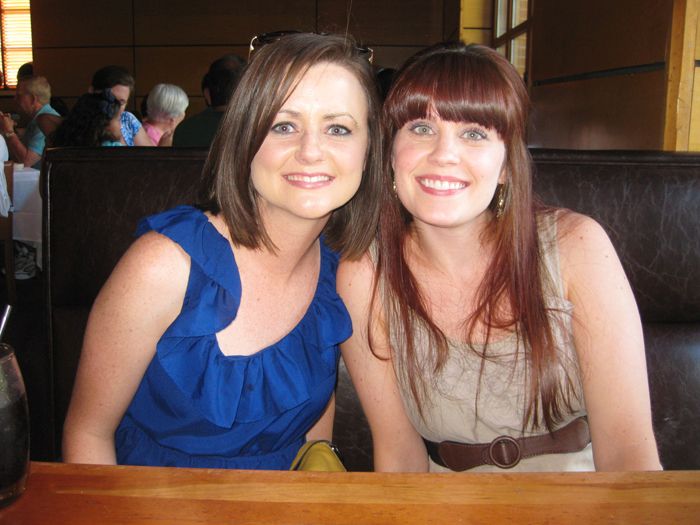 Handsome devils.
I love this next picture for three reasons: (1) Derek's face. He felt awkward because I wasn't in the picture. (2) Alex held Derek's hand to make him feel better/more awkward. (3) It looks like Derek is slowly disappearing into the light.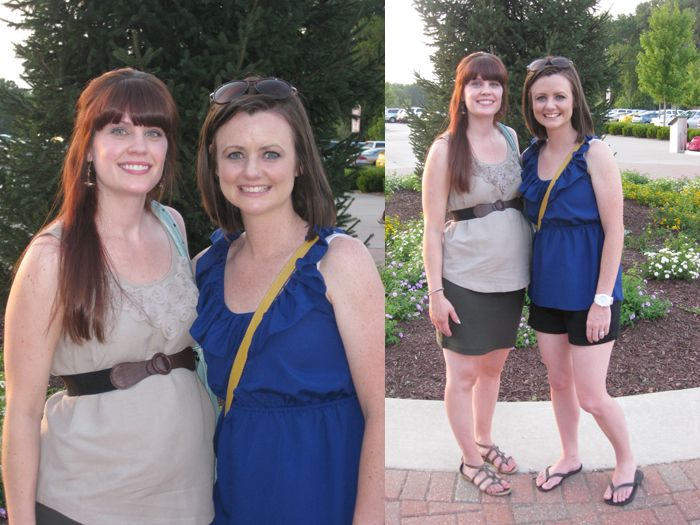 After our dinner, we went to Andy's for some custard. We were going to play a little mini golf but the sweltering heat caused the guys to wimp out. So we went back to Alex and MB's hotel for a little swim. It was fairly late (10:15ish) by the time we got down to the pool so we were expecting it to either be closed or pretty empty. We were rudely awakened with millions of kids in the pool. And zero parents. The guys were waiting to make their move to stake out a corner of the pool.
They definitely staked it out!
I chickened out with the cold water and only put my feet in. Mary Beth dutifully sat out with me. What a friend!