Mom and Dad let Amelia spend the night with them at a hotel in Branson for her potty training reward---I know---what an AWESOME prize! The best news is--she invited Ingrid and I to come up and spend the day with them. The first stop was McDonald's for some "chicken nuggets and french fries." Delicious. Then we headed to the Fun Spot. It was Ingrid's first time to go. We headed over to the ballocity to play as soon as we arrived. Ingrid was a little scared of the loud noises and crowds of people. She held onto me for dear life. Amelia was a pro running up and down and all around. She climbed up the risers and gathered balls and shot them from the tower over and over.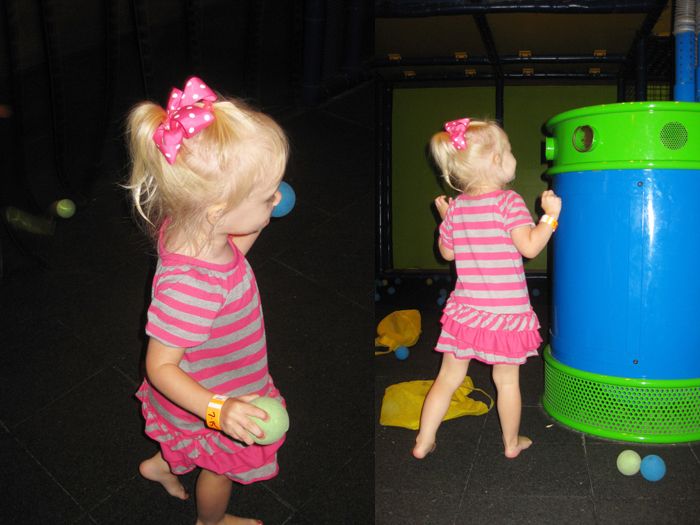 Ingrid got used to the noise after a while and slowly ventured out on her own. But she never got too far from me.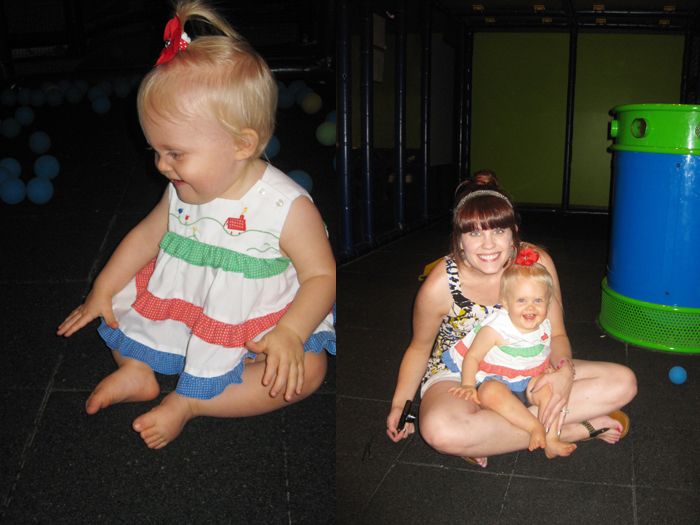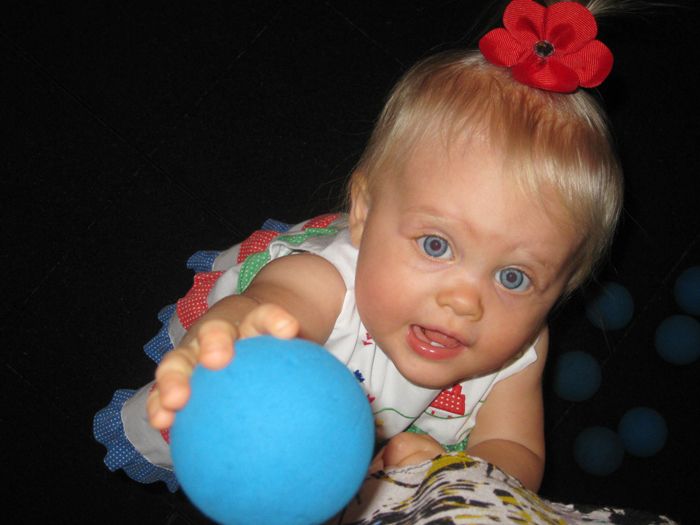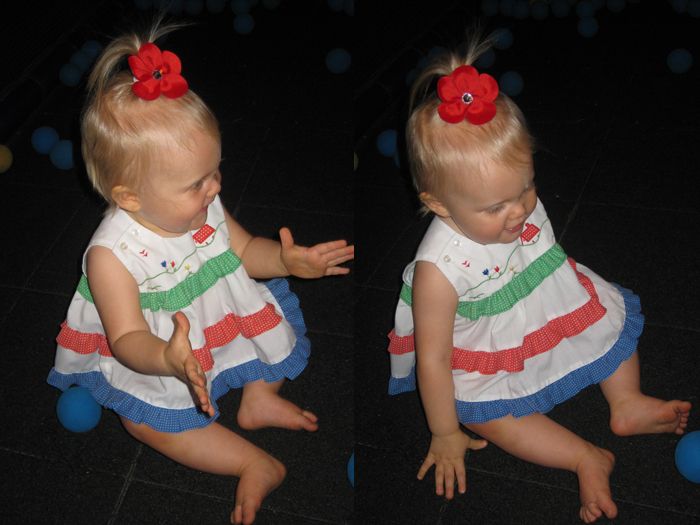 I think her favorite thing was walking around OUTSIDE of the ball cage.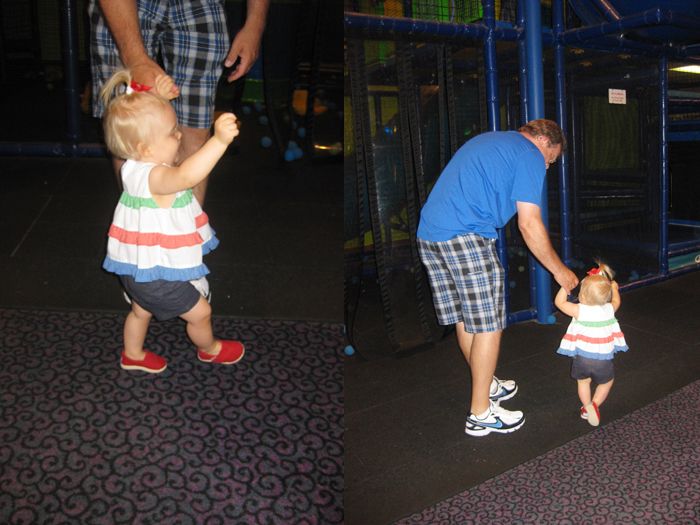 I have to pause for a minute to talk about Ingrid's outfit. This top is one of my all-time favorites. This was the last time Ingrid will get to wear it because it's getting too tight across the shoulders. Luckily I have another little lady coming along who will get to wear it. I bought this vintage jewel from
Hart and Sew
just 2.5 weeks after Ingrid was born. I loved it the moment I saw it. And it's so versatile. On this day I paired it with jegging shorts from Wal-Mart and Tiny Red Toms. So cute. But back to the Branson trip. After Fun Spot we went back to the hotel to swim in the indoor pool. Ingrid and Amelia had so much fun and did NOT want to get out for naps. I don't blame them. It looked like a blast. I forgot my suit at home and had to hang out on the sidelines. But I did get some cute pictures of these cousins swimming like fish.