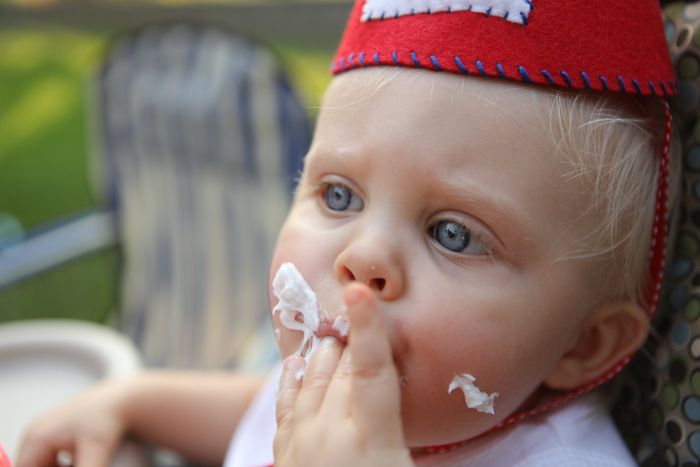 My last two bday posts are all about the food. I saved these for last because it was the most important part of the party to me. Because let's face it, parties are all about the grub! I wanted to make Ingrid's cake myself and wanted it to be a nice little size. I found a 6-inch round cake pan at walmart, so I grabbed two to make her a layered cake. It was french vanilla with vanilla icing. I used sugar sheets and little star cookie cutters to decorate her smash cake. On top I carefully filled one of the cookie cutters with red, white, and blue nonpareils. The one detail I knew I wanted for sure was a tiny felt bunting dangling across the top of the cake. It took me a couple tries to make this because I kept making it too big. It had to be teeny. I put scrapbook stickers on the bunting to personalize the cake for Ingrid. I love how it turned out.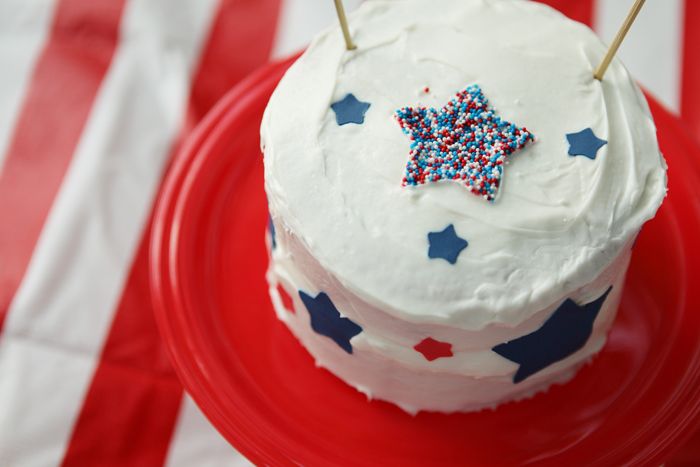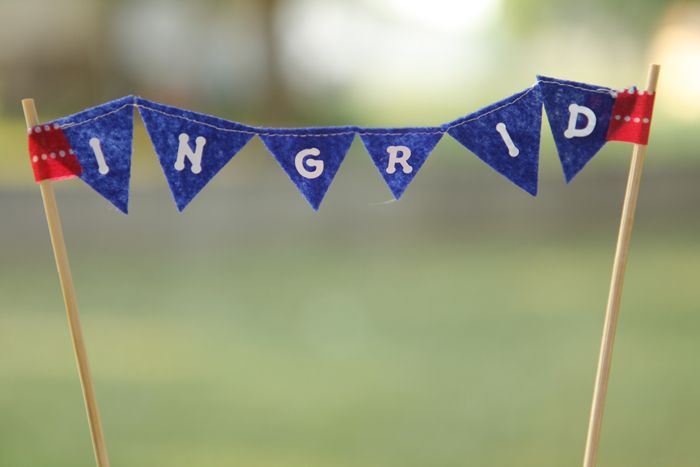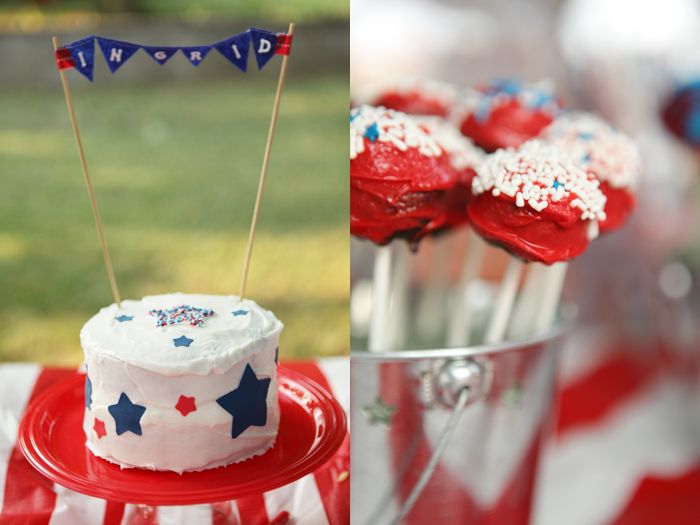 Since the smash cake was all for Ingrid, I had to make a few other desserts for our guests. I tried my hand at cake pops for the first time and they turned out pretty good! They were dark chocolate fudge cake with cream cheese icing coated with vanilla flavored red candy melts. My one mistake is making them a little big. Some were too heavy and wanted to fall off the sticks. But they were really pretty easy to make and I think I'll do it again.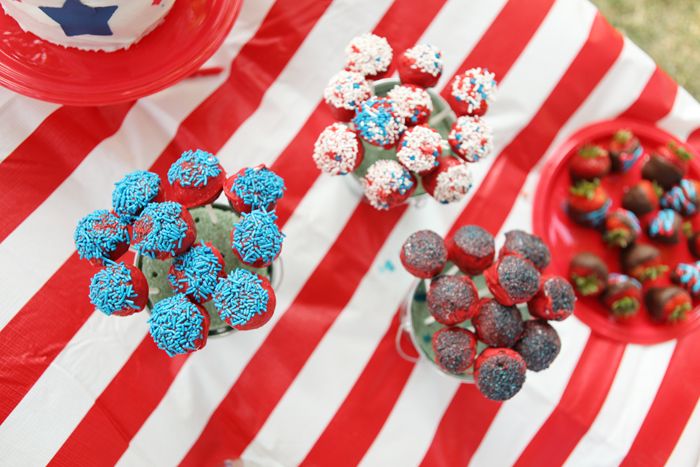 I also made cupcakes since I had purchased the cutest cupcake liners from
Shop Sweet Lulu
. I got a huge pack of 100 with all different patterns and some solids. I chose to use the gingham and polka-dots. I loved them. I made pinwheel cupcake toppers for the bottom tier and simple circles with felt number ones for the top tier. Ingrid's cupcake got a bigger ribbon topper. Derek made the cupcake stand by gluing two silver trays I had found at flea markets to a crystal candle holder. We didn't get many pictures of the cupcakes outside because the wind was so strong it kept blowing the toppers off and the cupcakes over! They still tasted delicious though.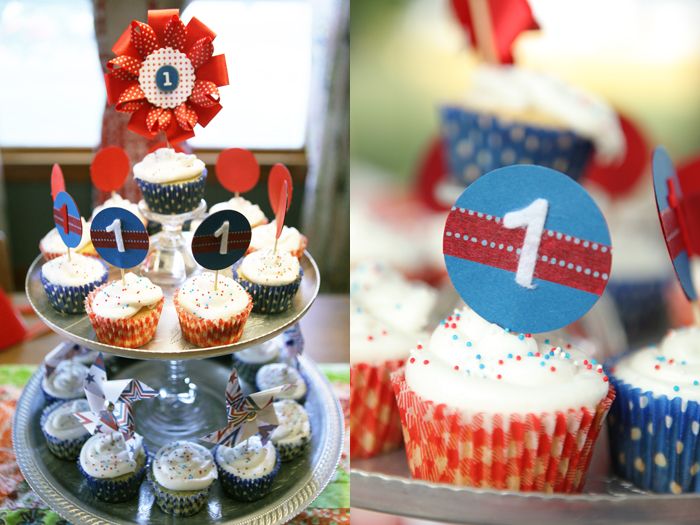 I also made chocolate covered strawberries to have one fruity dessert.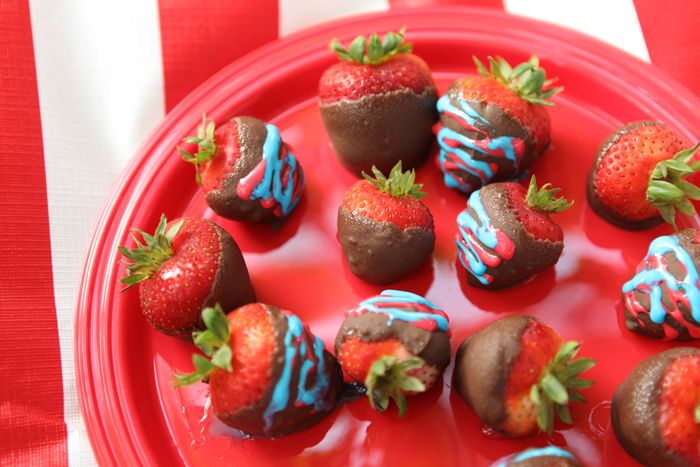 I realllllly wanted Ingrid to love her cake and dig in. I had been giving her tiny tastes of sweets for about two weeks prior to the party because I wanted her to get used to the taste of sugar. Up to that point she hadn't had any! She did not disappoint me in the least. She loved her cake. We hadn't even finished singing happy birthday before she started digging in. She loved the icing and the cake. Derek captured the moment with so many good pictures.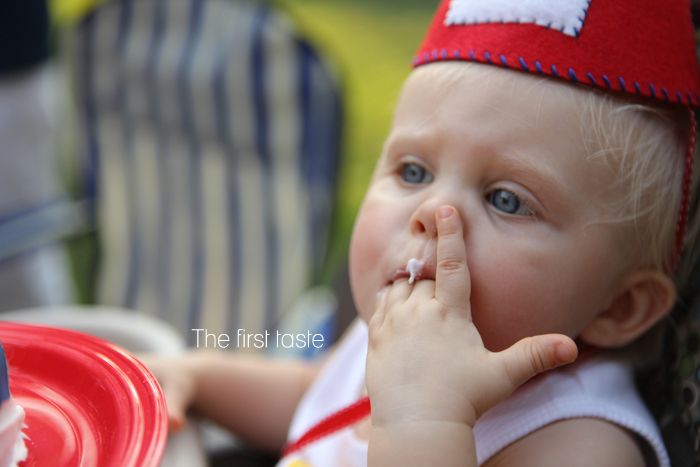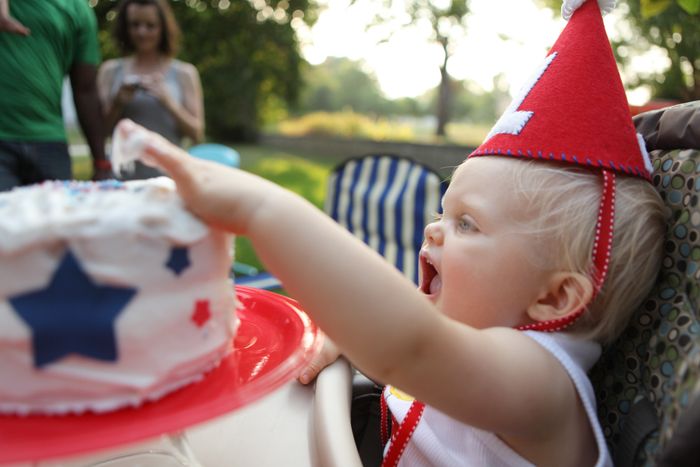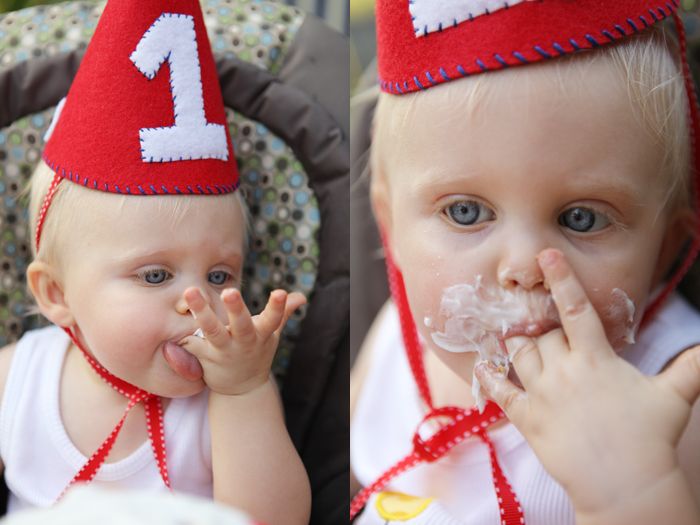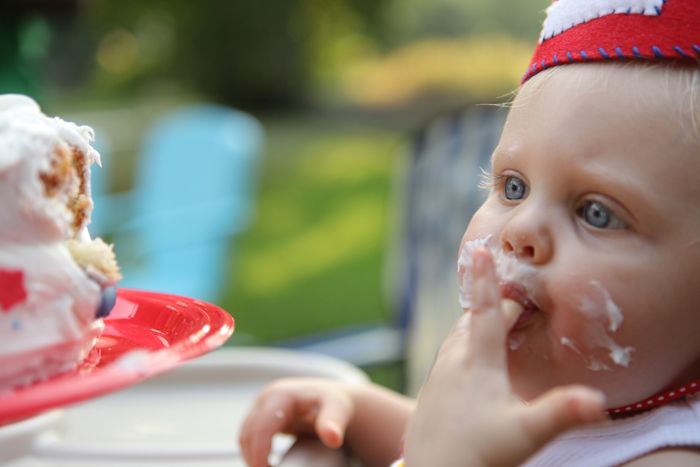 Don't take my cake away!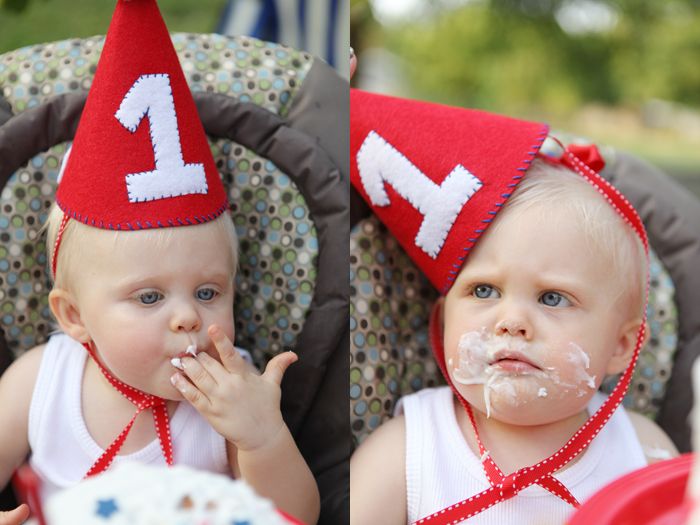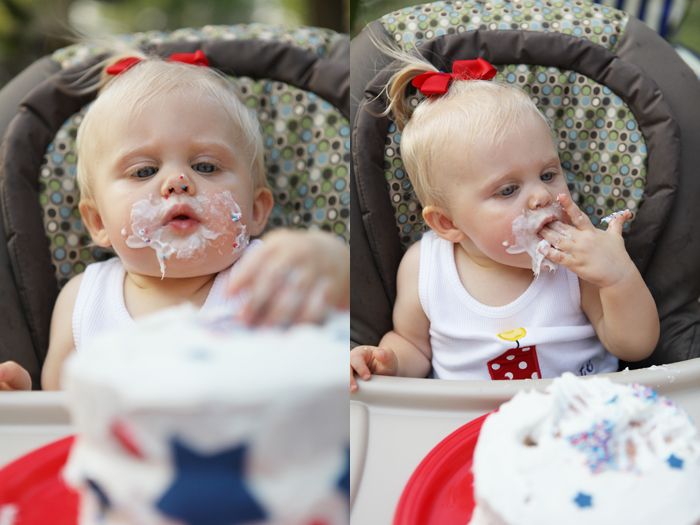 Ingrid made the cake look so good that Amelia couldn't resist asking for a little taste.